A smaller gathering for Thanksgiving can be just as special as a large feast! Create a basic menu and follow these tips for an intimate Thanksgiving Dinner to cherish!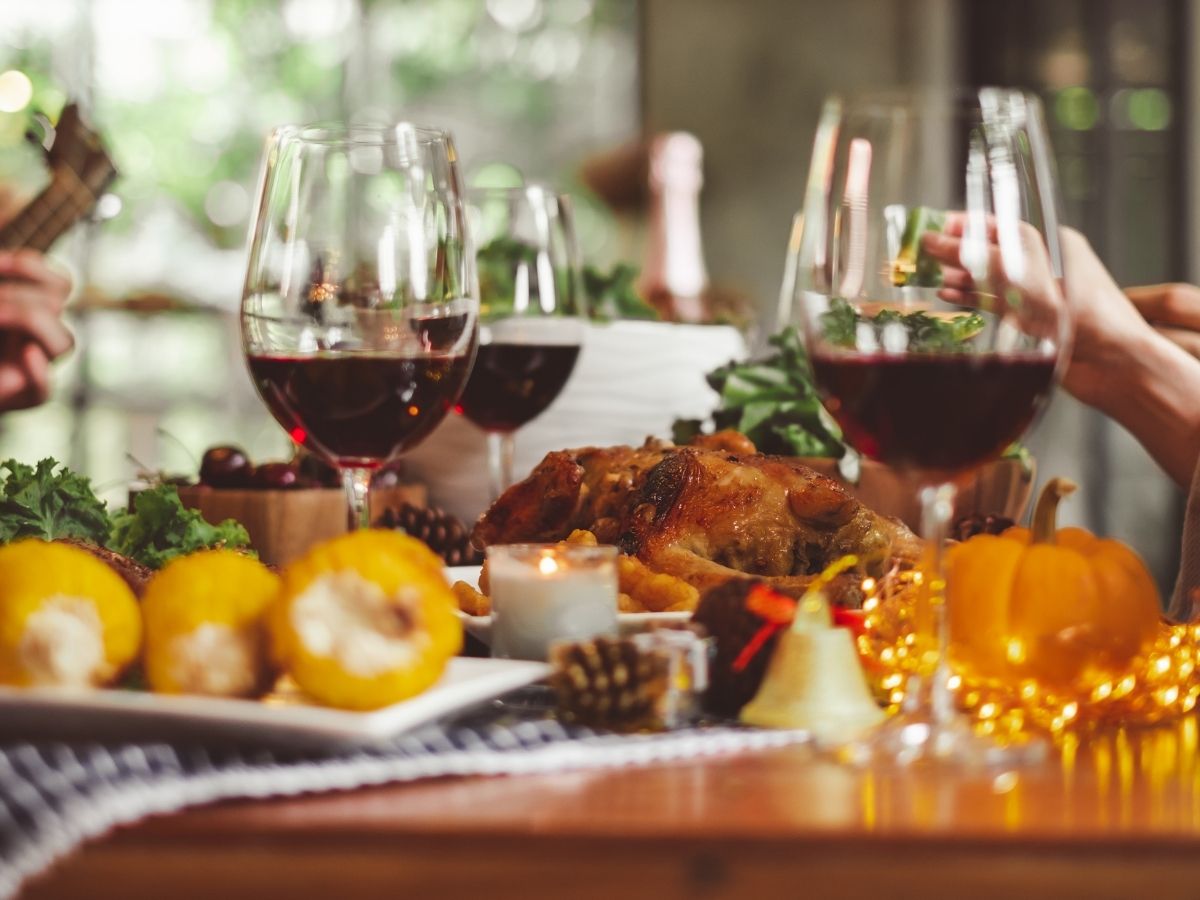 If you are used to a more lively celebration with family members filling the halls, a small Thanksgiving dinner may seem a bit somber.
But, even a more intimate gathering with your immediate family or a small group of friends can be just as special as a large feast!
These tips will help you merge tradition and simplicity for a cozy meal everyone can be thankful for.
Tips for a Small Thanksgiving Dinner
Set a pretty space.
A small guest list is no reason to skimp on the decor. In fact, take some extra time and create a special centerpiece that tends to be considered a hassle during the hustle and bustle of regular holiday planning.
Add candelabras, create place cards, pick up a bouquet of fresh flowers, and polish up the silver to make it extra special.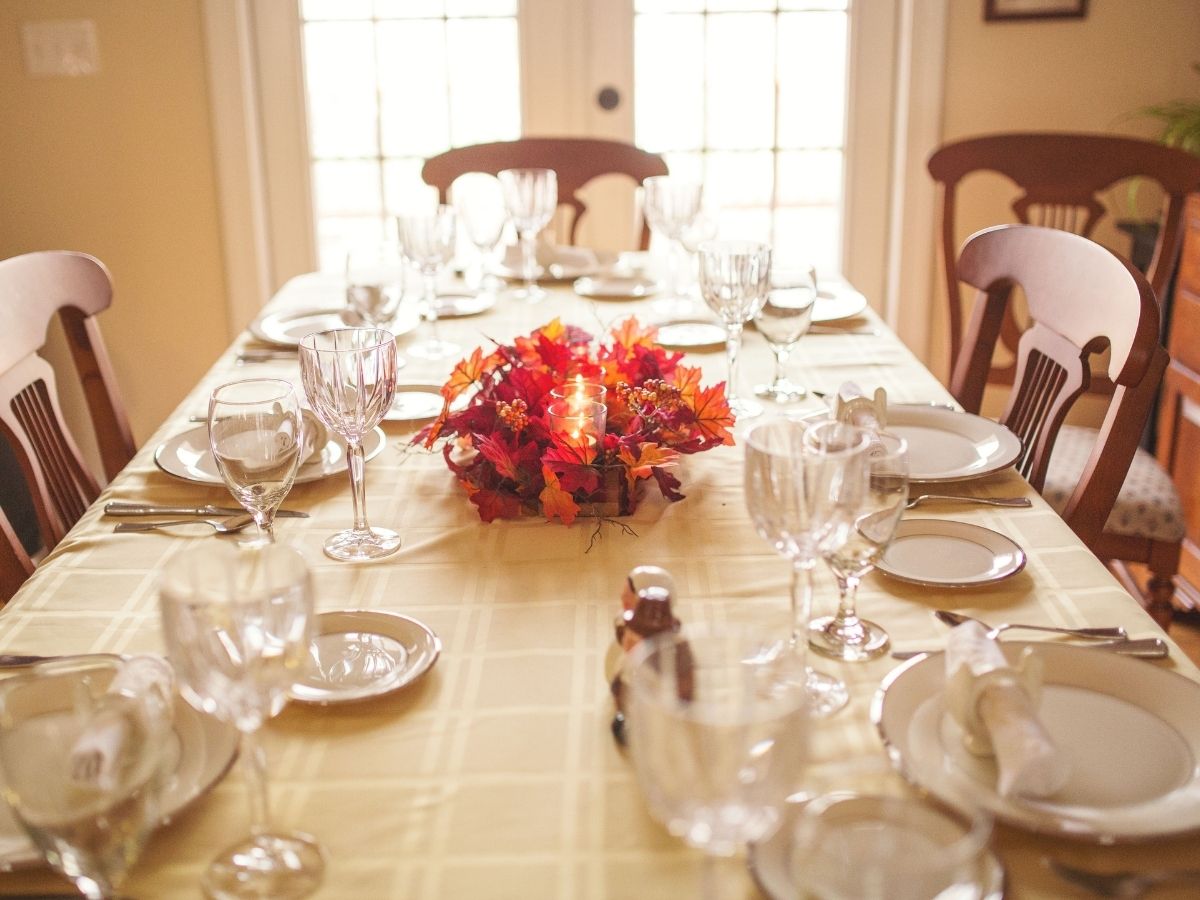 If you live in a warmer climate, consider an outdoor picnic. This way, you can include additional households and maintain a safe distance. For this idea, encourage your guests to bring their own prepackaged Thanksgiving feast!
Reduce Your Menu
Instead of a giant bird fit for a king, a turkey breast is a better option for a smaller crowd, or if turkey isn't your thing, roast a chicken or another piece of meat for a change!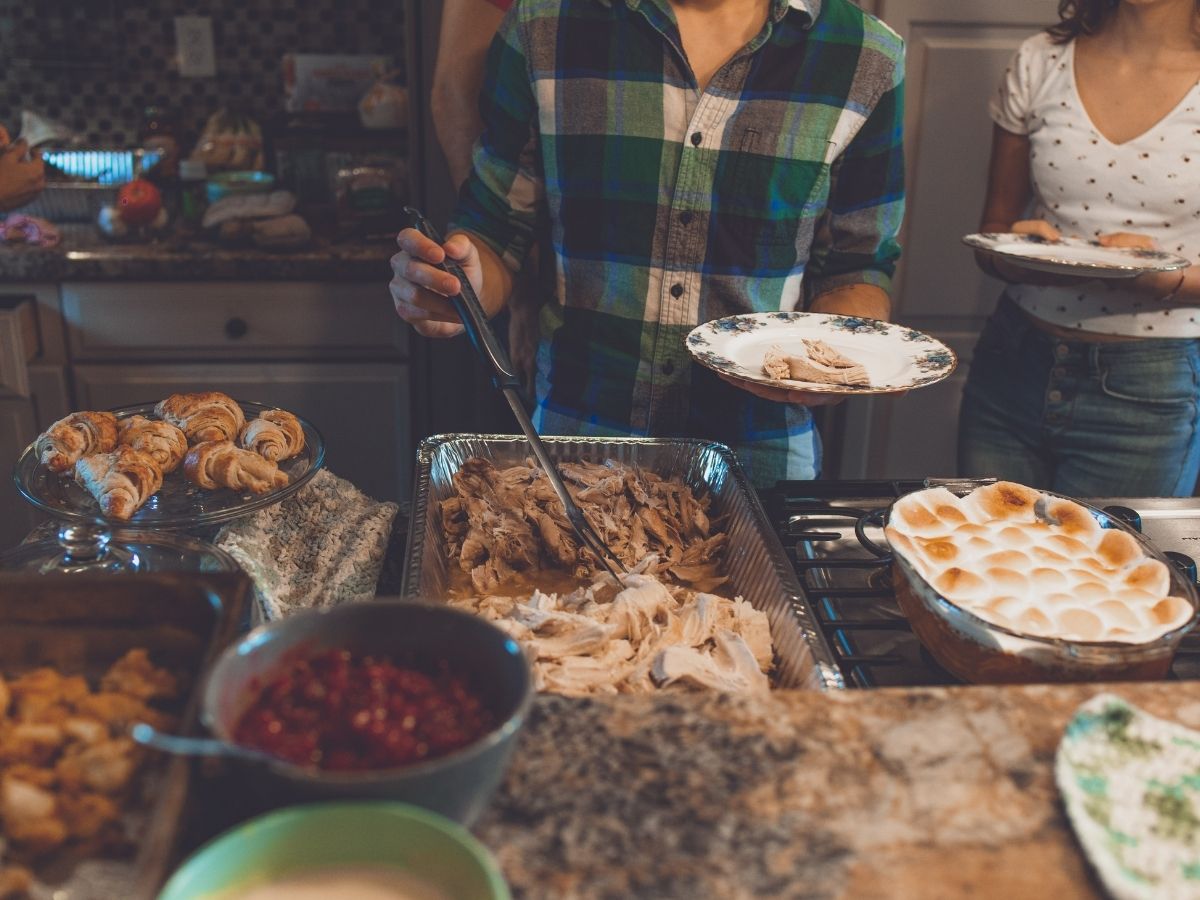 Focus on a main entree (meat) and about 3-5 sides for a smaller meal.
Make New Traditions
Make the best out of a smaller gathering with a few new traditions. Sign up for a virtual race, have a game night, make advent calendars, or take a walk!
After dinner, nap off the turkey coma with a holiday movie. Better yet, break out the rest of your holiday decorations and turn up the Christmas music!
Basic Thanksgiving Menu
If you are serving 6-8 people on Thanksgiving Day, consider this super basic menu to keep things simple.
There are several more options to choose from in my holiday category! A more intimate holiday gathering means a smaller celebration with meaning and gratitude!
More Holiday Recipes