A well-stocked pantry is key to a smooth Thanksgiving dinner! Whether you are serving soul food style or coordinating a gourmet affair, avoid a last minute grocery runs with this list of essential items.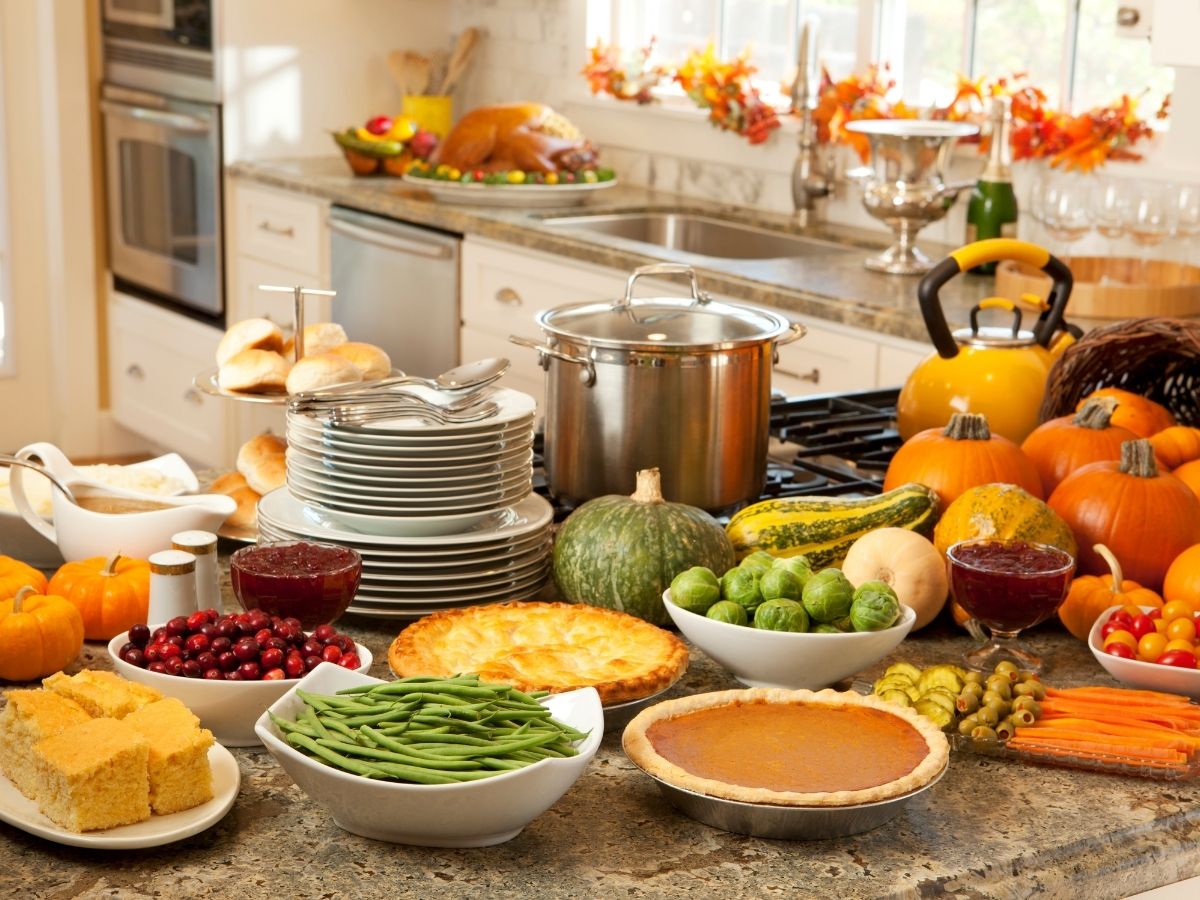 Hosting an extensive holiday meal inherently has an element of stress, but there's no room for surprises on Thanksgiving Day. The key for a holiday meal going off without a hitch is preparation. Preparing ahead of time eases the stress levels and keeps your mind clear.
Plus, you will enjoy the day so much more if you don't save all the work for the day-of.
Easy Thanksgiving sides all start in the pantry! Here's a list of all the essential ingredients for any Thanksgiving menu.
Thanksgiving Pantry Ingredients
You probably have these already, but it never hurts to double-check! I keep these on hand throughout the year. These are (mostly) non-perishable and can be stored months in advance.
Herbs, dried or fresh! I always keep sage, bay leaves, rosemary, and thyme stored in my pantry.
Kosher salt and black pepper for salting sauteed veggies, seasoning the turkey, and …
Broth or stocks to add flavor to boiling potatoes to mash (great tip!), casseroles, gravy. It's a necessity for so many dishes! Homemade broth is always better but store bought is just fine. Definitely buy more than you think you'll need.
Sugars and flour for all the baking. Keep granulated, brown, confectioners and flour stored in an airtight container.
Baking powder and baking soda for baked goods.
Canned cranberry sauce if you are not making your own, or to supplement homemade versions.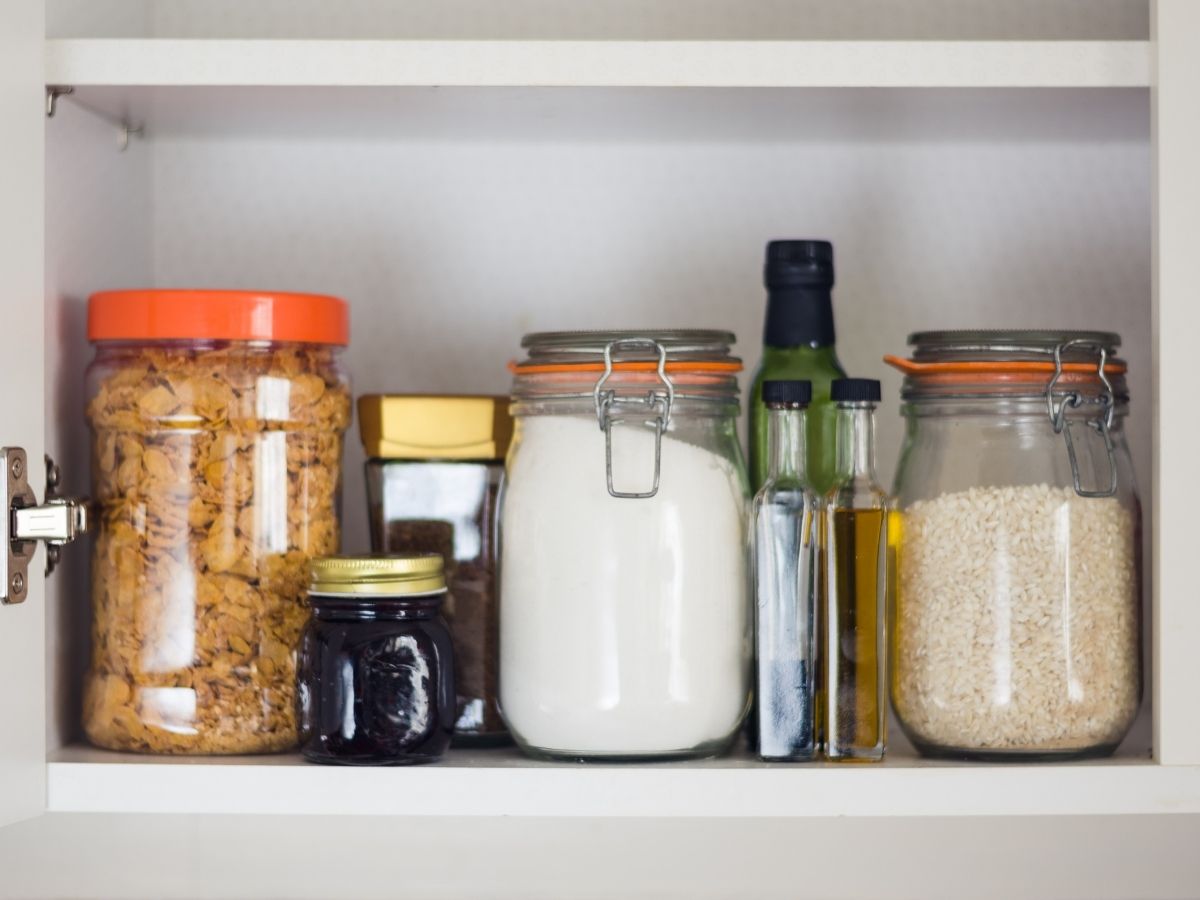 Thanksgiving Fridge Ingredients
Most of these items can be purchased weeks in advance and kept in the fridge. These are handy, especially if you are preparing the dinner sides the week before.
Milk – enough said!
Eggs for baking pies and making cornbread dressing.
Heavy cream for just about every casserole. Also used in mashed potatoes, homemade green bean casserole, and for the post-meal coffee.
Butter to make everything better! Keep salted and unsalted on hand for baking, sauteing, gravy, casseroles, mashed potatoes. Always keep more than you think you'll need!
Fresh cranberries for homemade cranberry sauce. Also, makes for a beautiful garnish on a cake or scattered down the center of the table.
Need a playlist for that? Subscribe to my Thanksgiving Playlist on Spotify.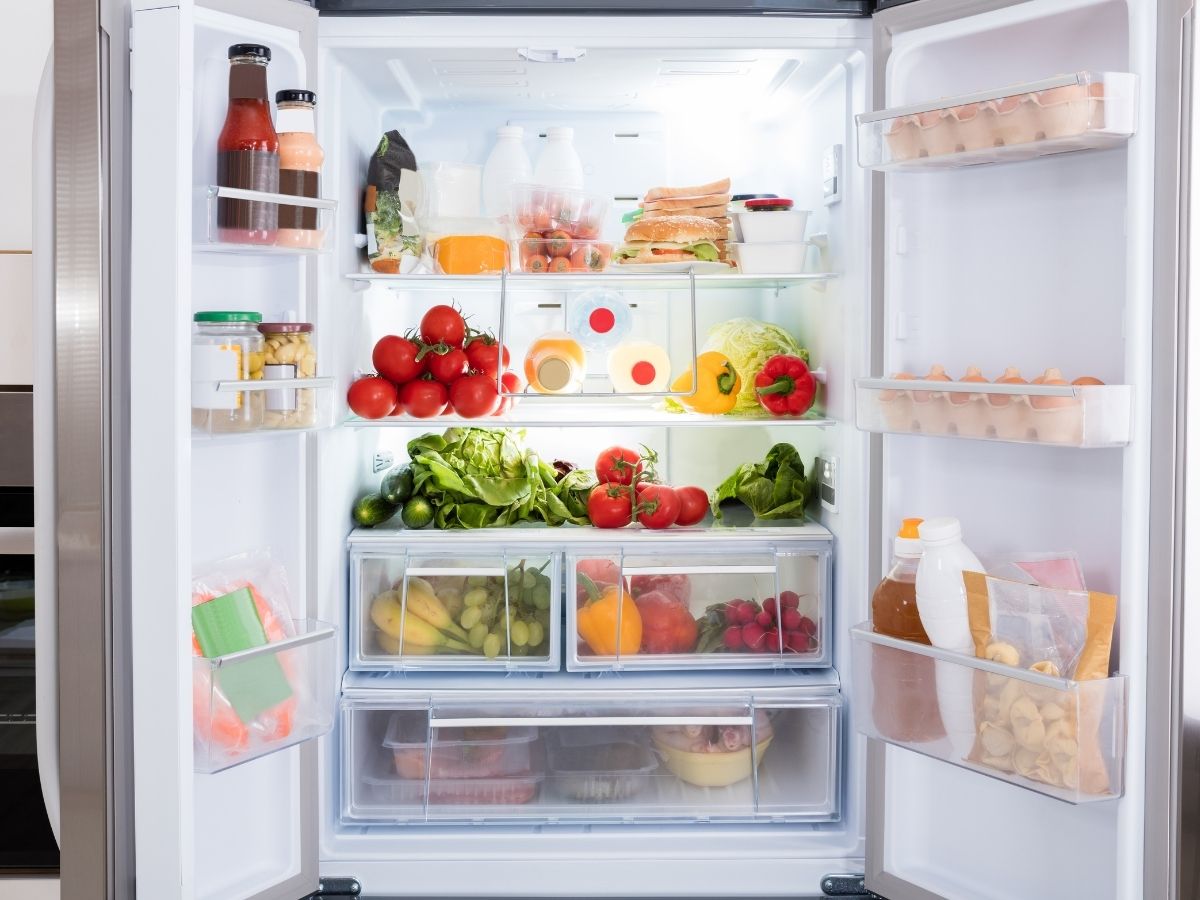 Thanksgiving Produce Ingredients
All of these ingredients are used in so many different dishes around the holidays. I always buy more than I need to make sure I don't run out. If I have leftovers, I use them to supplement anything remaining from Thanksgiving dinner.
Onions. I buy the big bags of yellow onions and store them in the refrigerator. They will last several weeks. Use them in casseroles and to roast the turkey. Shallots are also a great item with a similar flavor.
Garlic for potato dishes and just about anything else!
Potatoes. These will also last for several weeks if stored in the pantry. Potatoes are a must for Thanksgiving dinner sides!
Apples or other fruits for baking pies.
Squashes for a squash casserole or a simple centerpiece display.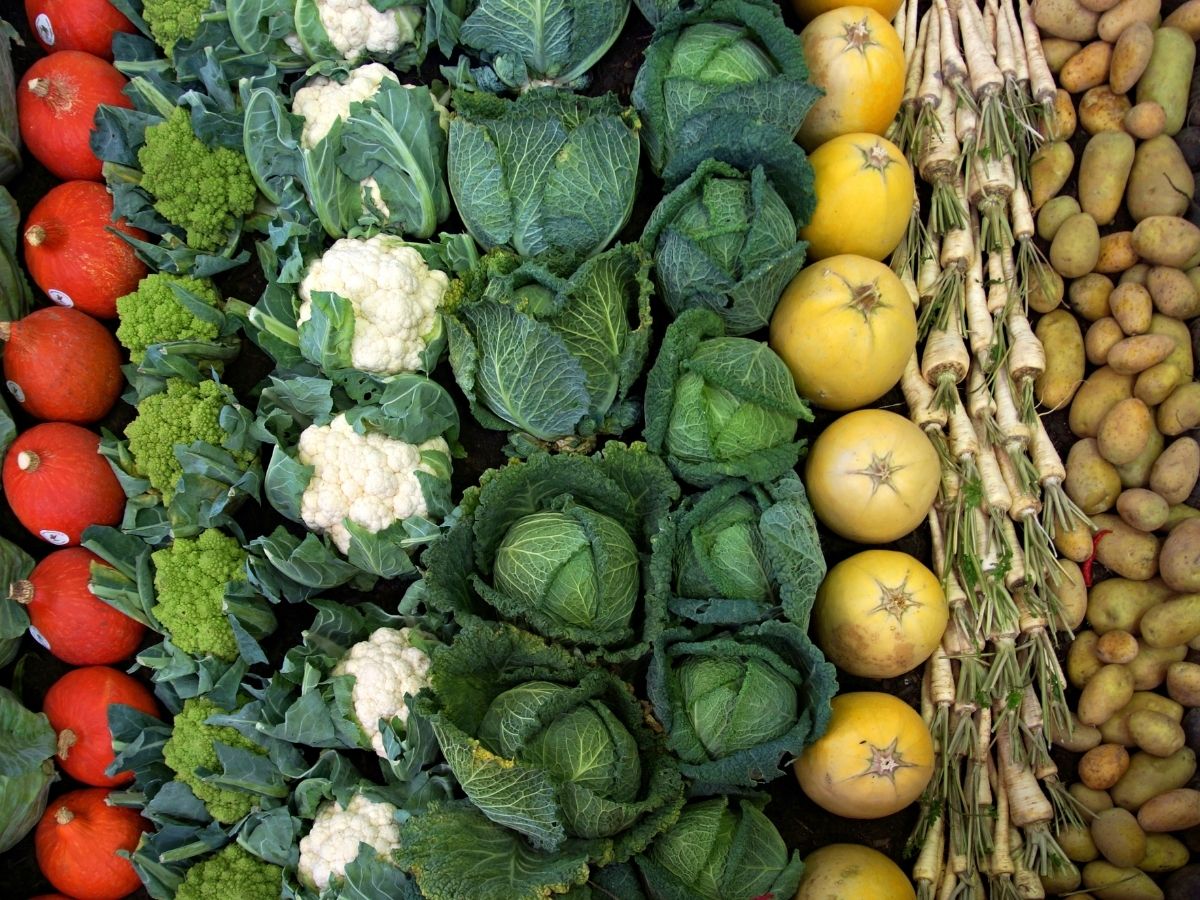 Every year, I always add something new to this list. Follow this list and you'll have smooth sailing for the holidays!
If you have an abundance of leftovers from your Thanksgiving recipes, repurpose them into leftovers and enjoy them the next day!
Thanksgiving Recipes