A Kentucky Derby Party isn't complete without a full menu of all the best recipes. From appetizers, drinks and desserts, these Kentucky Derby Party Food Recipes will make your gathering a success!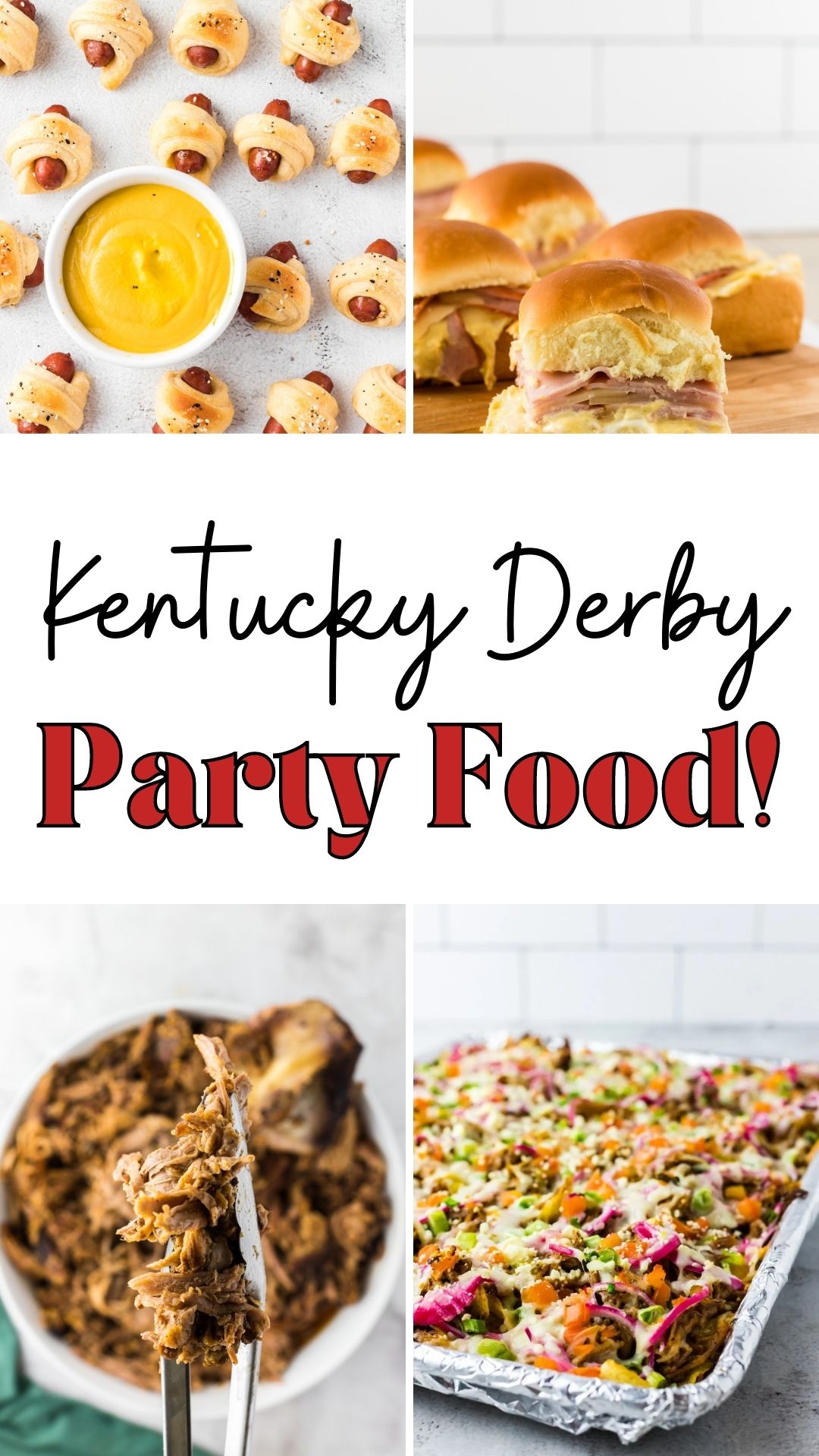 If you are hosting a Kentucky Derby Party this year, you will definitely want to check out these delicious recipes. Decorations, invitations, and the perfect hat are all important aspects of a great Derby party, but everyone remembers the food!
If you find yourself headed to the track, my insider tips for attending the Kentucky Derby could come in handy!
What is the official food of the Kentucky Derby?
This one gets a little complicated because the official food of the Derby isn't exactly food… It's the Mint Julep!
A Mint Julep is made with Bourbon, simple syrup, and fresh mint. Bourbon, of course, is the official "food" of Kentucky… Okay, okay. It's really the Kentucky Hot Brown – an open-faced sammie with turkey and bacon, covered in Mornay sauce.
Joking aside, you may want to grab some grub before you down one of these bad boys. They are strong, so pace yourself. Derby Day is a marathon, not a sprint!
What do you serve at a Kentucky Derby party?
Short Answer: Mint Juleps, Hot Browns, Benedictine Tea Sandwiches, etc.
You can expect to encounter all of these dishes but it's all in the style that's presented that adds a twist.
During the Kentucky Derby Season, the parties and events around the city begin after Thunder Over Louisville and do not end until the Run for the Roses! Meaning, there are many parties and events hosted at friends' homes and special events around the city which all have their different set up.
Some hosts choose to do a traditional fare buffet style, tapas-style, or a full sit-down dinner. For us, we've found appetizers and small finger foods work great for us and our crowd. We are a casual bunch so we enjoy the flexibility of eating when hungry and socializing a lot.
Kentucky Derby Party Food
There are so many must-haves for your next Kentucky Derby party, so I rounded up a few recipes that have to make your menu this year.
[mv_create key="99″ type="list" title="Kentucky Derby Party Menu" thumbnail="https://www.southerncravings.com/wp-content/uploads/2022/01/Pigs-in-a-Blanket-Featured-Image.jpg" layout="grid"]