A Kentucky Derby Party isn't complete without a full menu of all the best recipes. From appetizers, drinks and desserts, these Kentucky Derby Party Food Recipes will make your gathering a success!

If you are hosting a Kentucky Derby Party this year, you will definitely want to check out these delicious recipes. Decorations, invitations and the perfect hat are all important aspects of a great Derby party, but everyone remembers the food!

If you find yourself headed to the track, my insider tips for attending the Kentucky Derby could come in handy!

What is the official food of the Kentucky Derby?

This one gets a little complicated, because the official food of the Derby isn't exactly food… It's the Mint Julep!

A Mint Julep is made with Bourbon, simple syrup, powdered sugar and fresh mint. Bourbon, of course, is the official "food" of Kentucky… Okay, okay. It's really the Kentucky Hot Brown – a open-faced sammie with turkey and bacon, covered in Mornay sauce.

Joking aside, you may want to grab some grub before you down one of these bad boys. They are strong, so pace yourself. Derby Day is a marathon, not a sprint!

What do you serve at a Kentucky Derby party?

Short Answer: Mint Juleps, Hot Browns, Benedictine Tea Sandwiches, etc.

You can expect to encounter all of these dishes but it's all in the style that's presented that adds a twist.

During the Kentucky Derby Season, the parties and events around the city begin after Thunder Over Louisville and do not end until the Run for the Roses! Meaning, there are many parties and events hosted at friends' homes and special events around the city which all have their different set up.

Some hosts choose to do a traditional fare buffet style, tapas-style, or a full sit down dinner. For us, we've found appetizers and small finger foods work great for us and our crowd. We are a casual bunch so we enjoy the flexibility of eating when hungry and socializing a lot.

Kentucky Derby Party Food

There are so many must-haves for your next Kentucky Derby party, so I rounded up a few recipes that have to make your menu this year.

Kentucky Derby Drinks

Mint Julep Recipe
Plot twist: This version of the classic Mint Julep is made with maple syrup! According to Cookie and Kate, this eliminates the need for melting the powdered sugar into the simple syrup.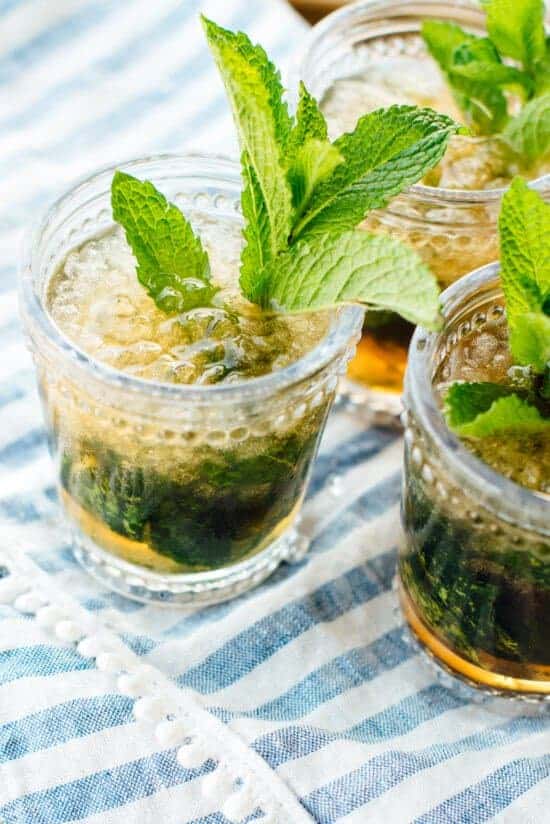 You can't celebrate Derby Day without at least one of these!

Kentucky Derby Appetizers

These are small but mighty. You can easily feed a crowd with these hearty appetizers and snacks.

Kentucky Hot Brown Sliders
The Kentucky Hot Brown is a staple for Derby Day celebrations, and a hearty meal.
Traditionally, the Kentucky Hot Brown is a delicious open-faced sandwich with turkey, bacon and sometimes tomato… smothered/covered/suffocated in Mornay sauce… which is basically cheese sauce.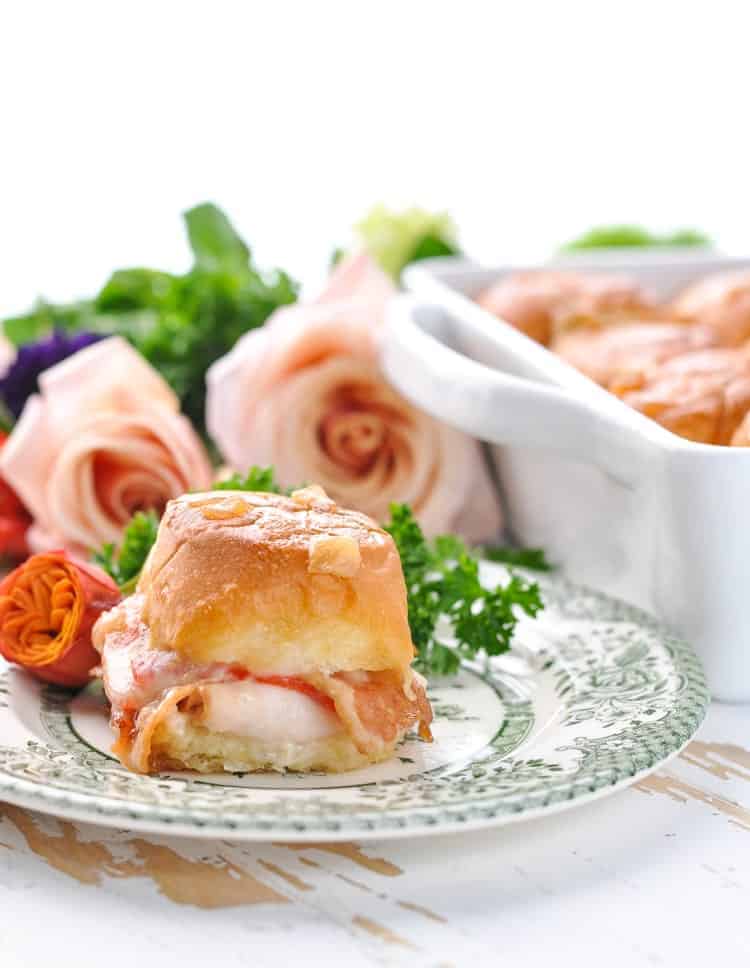 Kentucky Hot Brown Sliders from The Seasoned Mom are a handy appetizer. In grab-and-go fashion, these mini versions are great for quick but filling bites for your guests.

Benedictine Tea Sandwiches
These always remind me of my grandmother's Bridge gatherings and are the perfect complement to any party.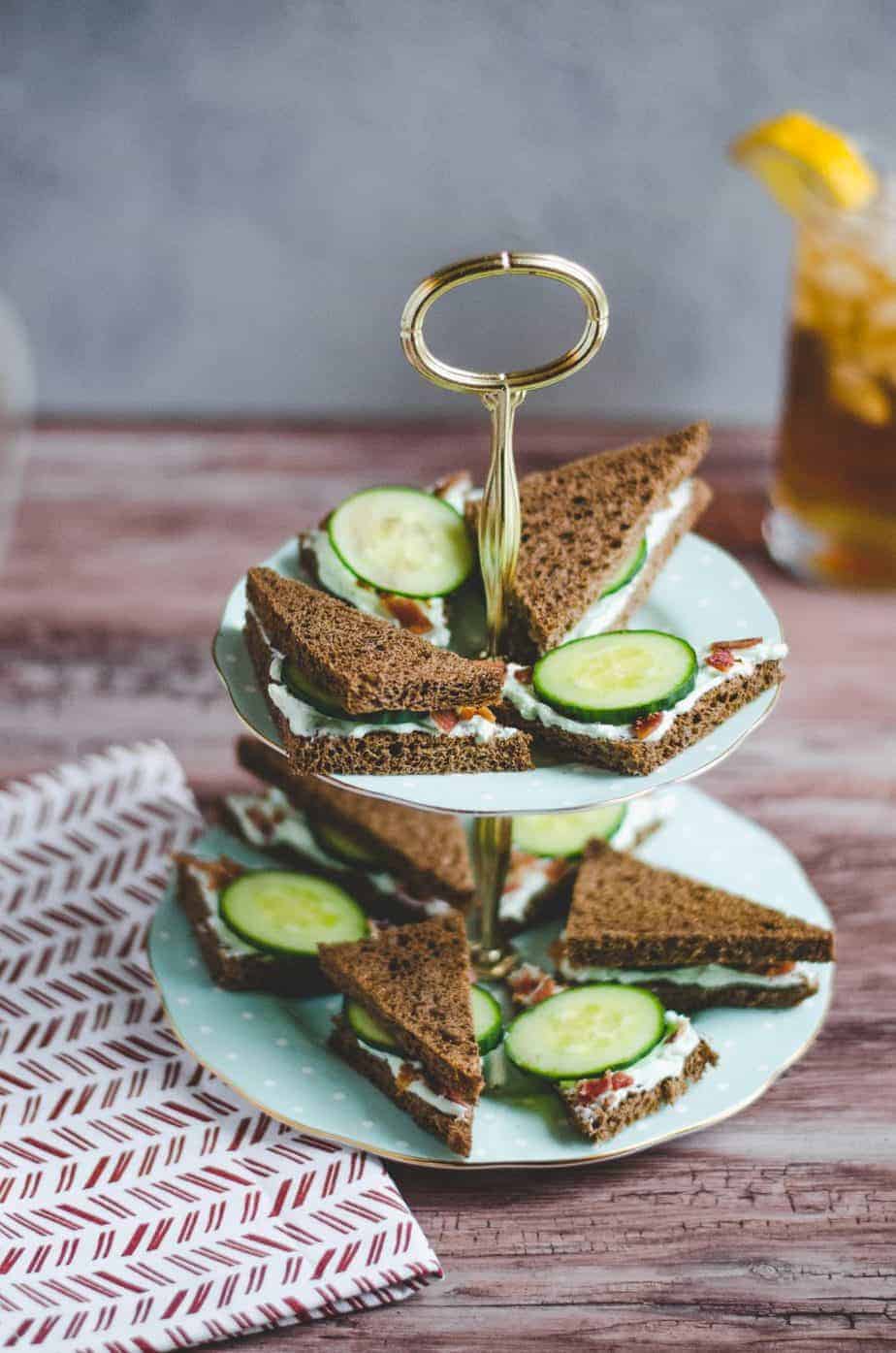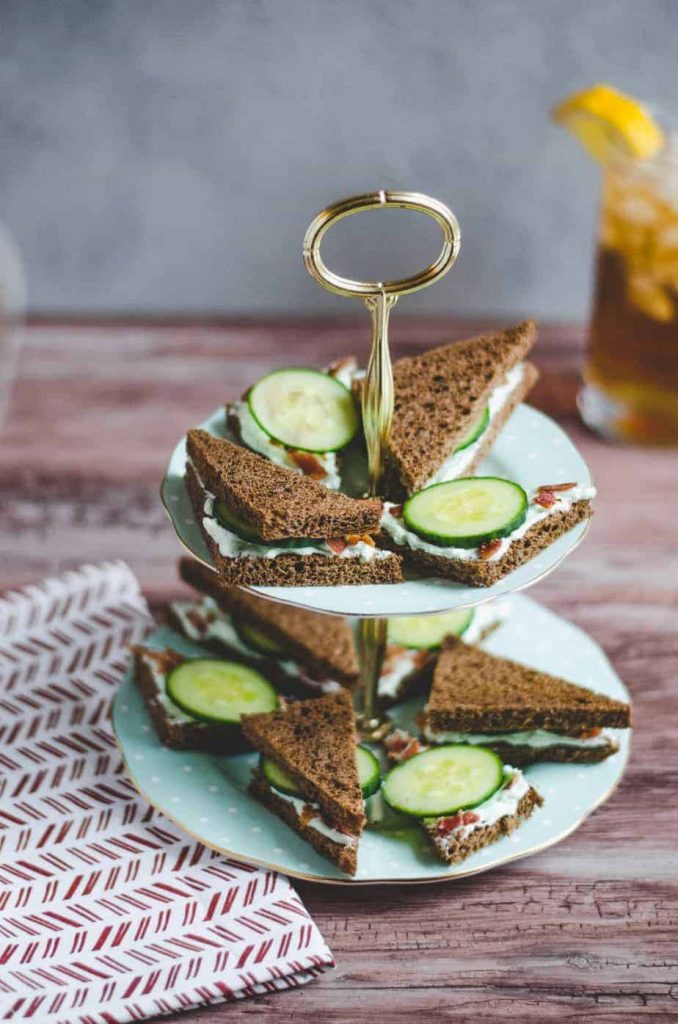 Quintessentially Kentucky, Benedictine Tea Sandwiches are light, refreshing and made with a mix of cucumber and cream cheese. Many times, these are cut into delicate triangles and topped with a cucumber.

My Modern Cookery adds bacon to this recipe, which is different from most recipes I've heard of, but you can't say no to bacon!

Kentucky Derby Pie
Kentucky Derby Pie is basically a pecan pie with chocolate chips… and a little bourbon.

If You Give a Blonde a Kitchen makes these bite-sized in mini-muffin tins, which make them the perfect dessert for a Derby party. Everyone can swoop one up when the sweet-tooth hits.

These go great with a bourbon and a winning horse!

Chocolate-Coated Bourbon Balls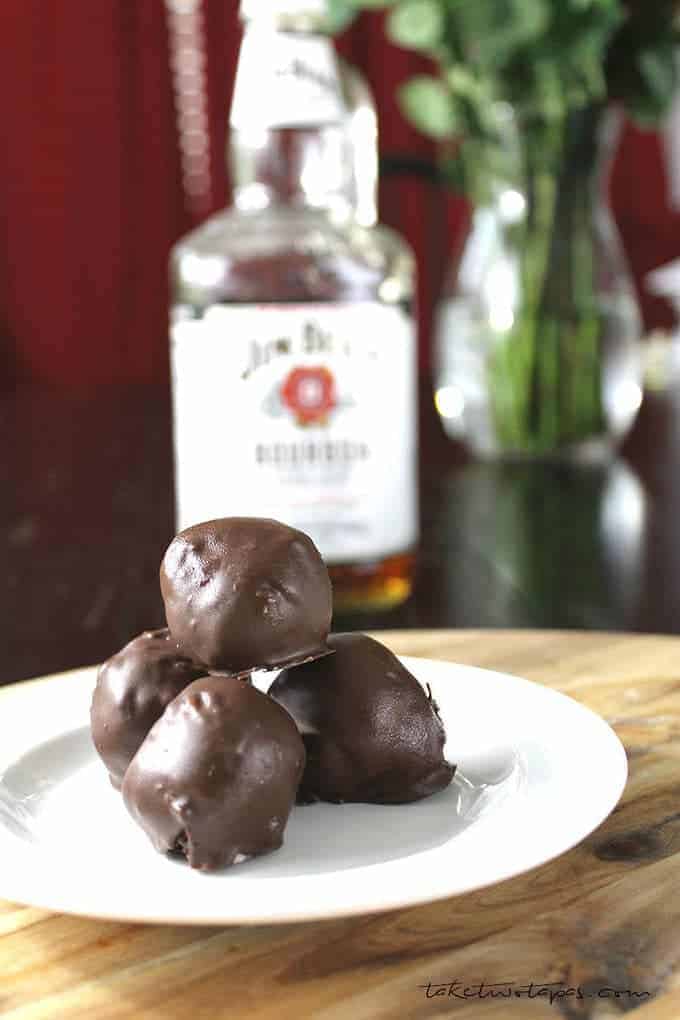 Take Two Tapas uses a family recipe to create chocolate-coated bourbon balls. These are very similar to buckeyes but made with bourbon.

Scoop, chill, dip in chocolate and head to the party! You can make about 50 of these in 20 minutes. These will go fast…trust me!

What are some of your favorite party foods?