What if I said you could get your fill of the best homemade pasta in town and still have some left to share? Enter: bar Vetti.
bar Vetti graciously hosted me one evening for my honest review. And, if I'm being honest, I'm still dreaming about the food. Chef Andrew McCabe certainly worked his magic …. more about that in a minute.
More About bar Vetti in Louisville, KY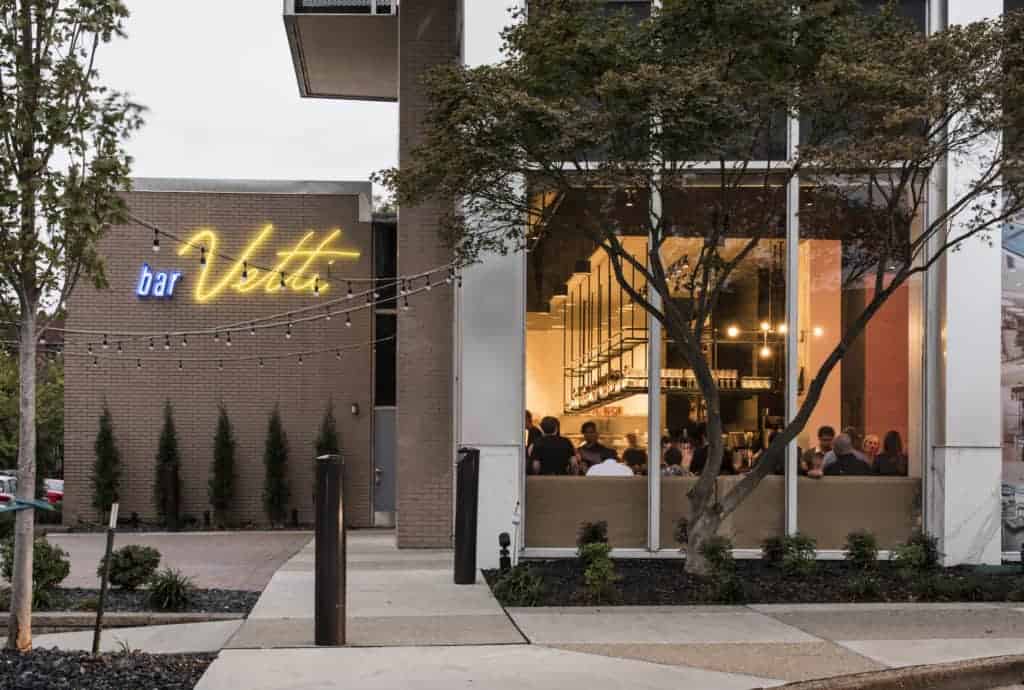 bar Vetti is situated on the ground floor of 800 Tower City Club Apartments just off of South Broadway in downtown Louisville, KY. Bringing the old neighborhood Italian classics and elevating the time-honored meals with his own interpretation, Chef McCabe brought new life (and spice!) to an area which is often overlooked.
This chic little spot serves up a variety of appetizers, small plates, pizzas, handmade pastas and desserts; snappy cocktails and an excellent wine selection are also available.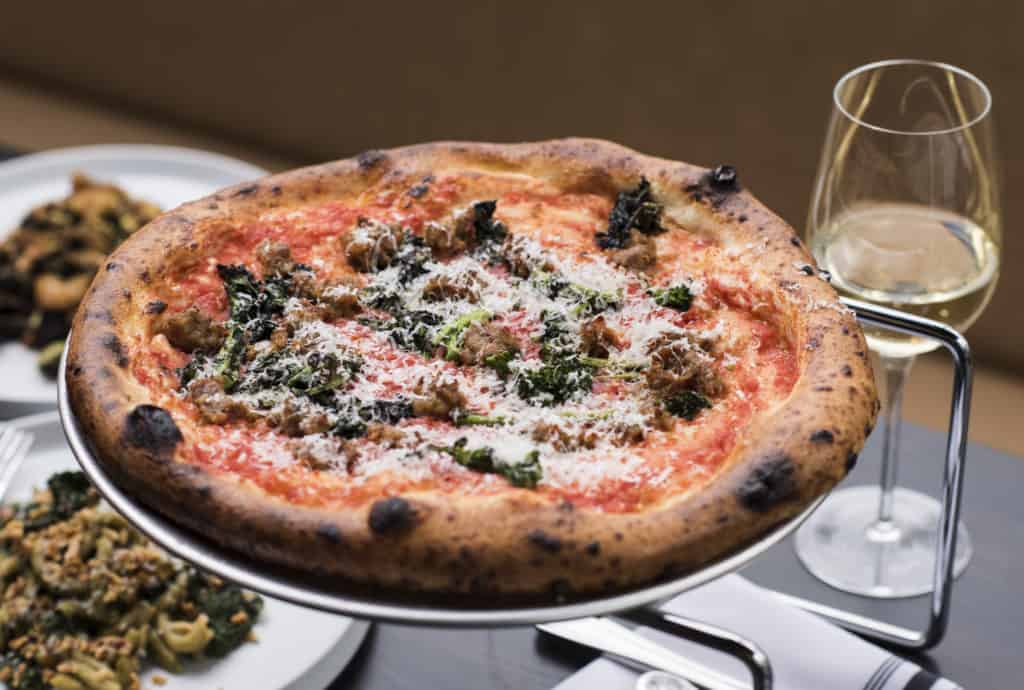 A unique detail of this restaurant is their vow to pay all of employees a competitive, professional wage. With a hospitality-included model, the restaurant will not accept tips. Warm, knowledgeable service is included in the price of all food and beverage items.
Believe me, you will not leave under-fed or under-served. My experience was impeccable from start to finish.
The Menu at bar Vetti
The menu at bar Vetti is created to share. Even though I was reluctant to do so, I realized we ordered enough food to feed a whole room of hungry food bloggers! 🙂
We started our journey down the menu with Flaming Hot Fried Chickpeas. Delicious and crunchy. Truthfully, these critters were like a fancy bowl of bar nuts. They weren't too spicy and had a great addicting-snacky flavor. We kept them at the table for the whole meal just to keep snacking on!
Then. The Cheese. Next, we were served the Cast Iron Fonduta, which is basically a piping hot skillet of cheese, served with seasoned Focaccia and finished with a drizzle of delicious olive oil. This was more than enough to share and was quite filling!
My favorite dish at bar Vetti had to be the Roasted Cauliflower. Four words I never thought I'd use to describe cauliflower: Melt. In. Your. Mouth. Who knew such a Plain Jane could have such pizzazz?!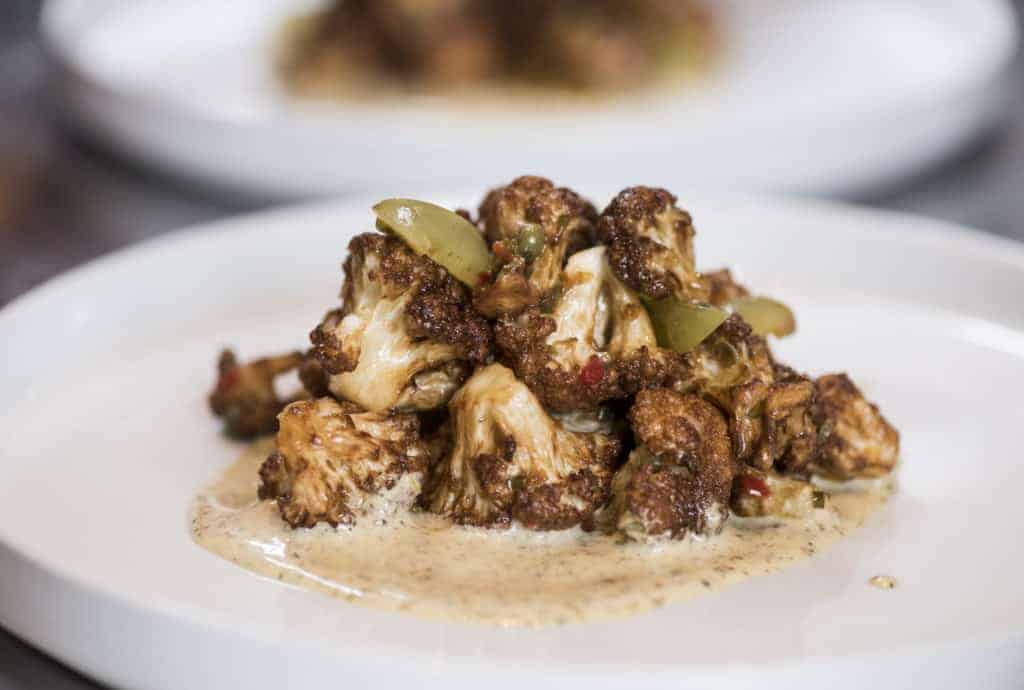 It was roasted to the perfect tenderness and seasoned with a savory combination of herbs. The white grapes and golden raisins gave a bit of a surprising sweetness to the dish. I can't say enough great things about it. It is a must order when you visit bar Vetti!
After we picked ourselves off the floor from our cauliflower coma, we tried the Rigatoni Cacio E Pepe. I loved the flavor the Pecorino cheese and black pepper combo added to this pasta dish. Pecorino is always a nice punch when added to any meal – especially pasta!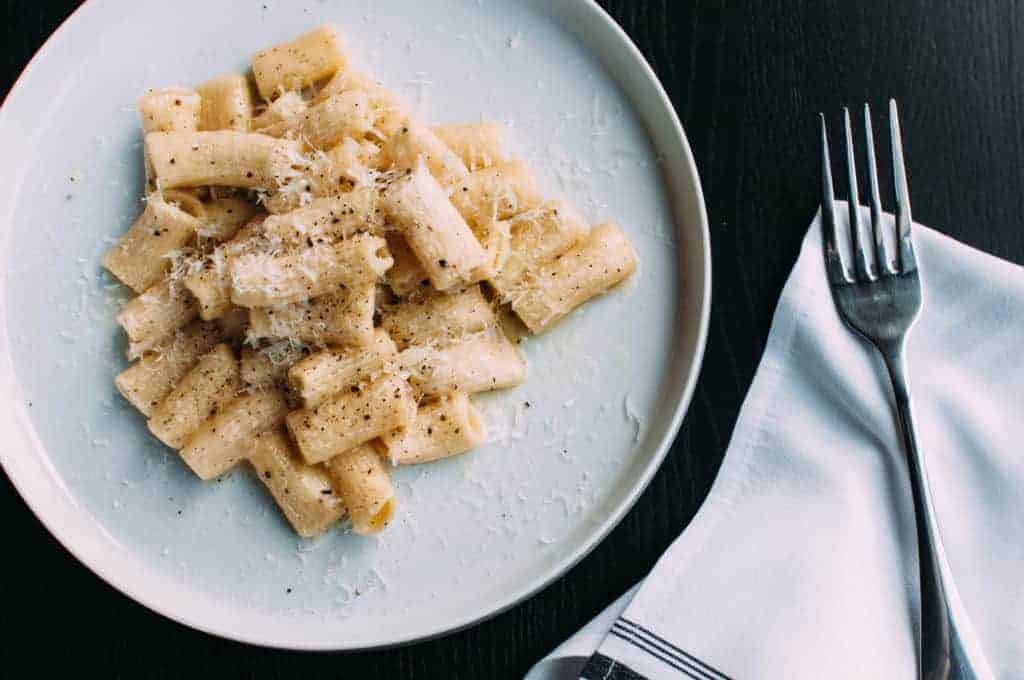 Side Note: All of the pasta is made entirely in-house at bar Vetti. Fresh pasta just can't be beat! The texture, weight and flavor is on a completely different spectrum than the highest quality of store bought pasta.
Finally, Our last voyage on the menu ended with donuts. We'd already stuffed our faces with all the carbs — what's one more sinful plate? We opted for the Ricotta Bomboloni, which is Italian for "the most delicious donut holes you will ever eat." The petite dessert bites were light and fluffy clouds and served with apple butter – worlds away from the dense deep-fried dough you would expect in a typical donut.
I would highly recommend taking a trip downtown to experience bar Vetti. From the handmade pastas to fresh twists on classic Italian meals, it's the perfect spot for a date night or dinner with the girls!
Image Credit: Andrew Hyslop and Jessica Fey.