The Kentucky Derby is practically a national holiday for Louisville. There's a joke that says the plans for this year's Derby began last year… and that couldn't be more true! The Kentucky Derby isn't just the greatest two minutes in sports: It's pomp, pizzazz and excitement that permeates throughout the city.
If you are traveling to Louisville for the Kentucky Derby, here is the warmest virtual welcome! On behalf of all Louisvillians, we are so excited you are here. Now, put your best dress on and brush up on your betting skills, because here are a few tips to make this the best Kentucky Derby yet!
Restaurants in Louisville: Butchertown Grocery & bar Vetti
About the Kentucky Derby
The Kentucky Derby may only last two minutes, but the party begins in April and doesn't stop until the horses run for the roses! Beginning with Thunder Over Louisville, the Kentucky Derby Festival hosts more than 70 events drawing millions of people from all over the world. Yes, it is a global celebration!
The Festival blasts off each year with Thunder Over Louisville, one of the nation's largest annual firework shows; thus ensuing two weeks of fun events leading up to the Kentucky Derby. Other events include like Bourbon tastings, hot air balloons, half and full marathon, hot-air balloon events, live bed racing, food festivals, and of course, the event that started it all The Pegasus Parade.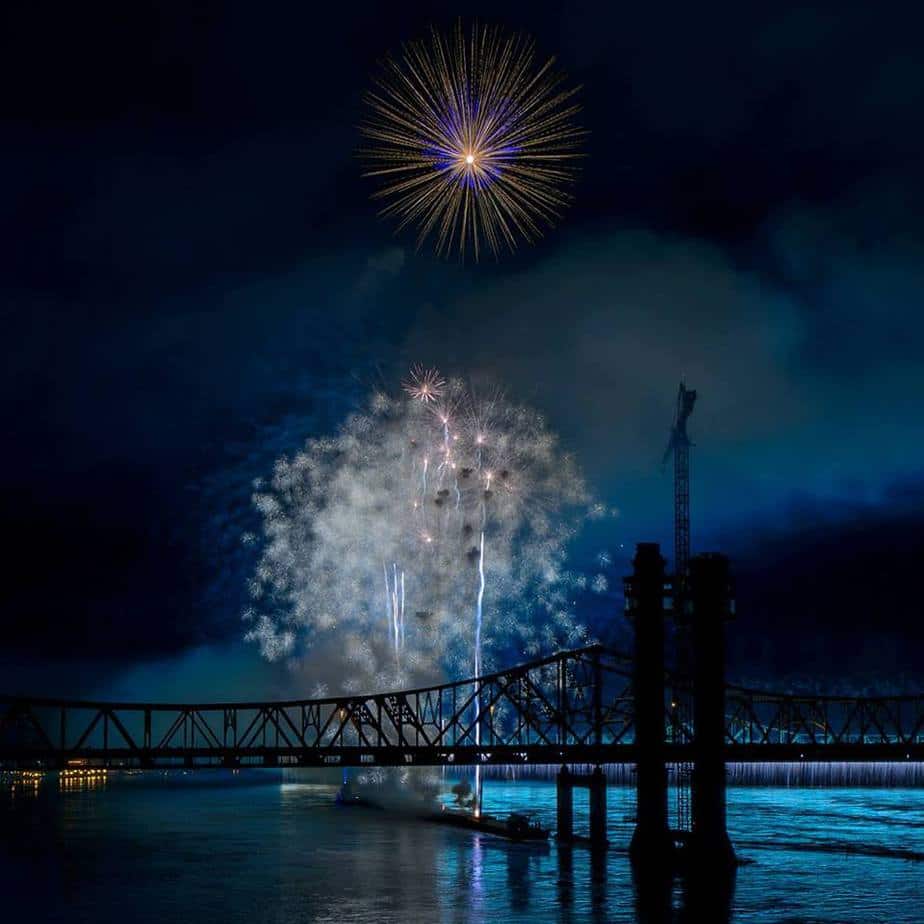 Fun Fact: Most of the city shuts down beginning on Oaks Day, which is the Phillies race on the Friday before Derby. Unless you are literally solving the world's problems, your office has more than likely closed down for a long weekend of gambling at the track.
Tips for Attending the Kentucky Derby in Louisville, KY
The Kentucky Derby is overwhelming. Among the seas of people, you will see some of the most bizarre and elegant fashions all in one place. It's a beautiful event and truly makes me proud to live in Kentucky.
As I became acquainted with the traditions on the first Saturday in May, I quickly realized there were several things I wish I had known before I even stepped near the track.
Most importantly, remember that this is a marathon and not a sprint. Derby and Oaks are long days filled with lots of drinking, eating and betting. Don't do too much of any of those and you will have a lovely time.
What to Wear to the Kentucky Derby
Go Overboard. Dressing your best is the name of the game for the Kentucky Derby. You will see all kinds of kinds during the week of Derby. Expect everything from pin-striped suits to the most ostentatious hats you could ever imagine.
If you find yourself standing in the dressing room wondering if your dress is simply "too much" with that flashy hat, remember that this is the social event to be seen. Take the chance: Wear the crazy dress and buy the biggest hat!
How to Dress for the Weather at the Kentucky Derby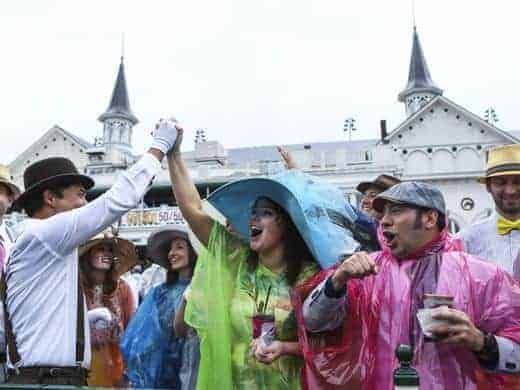 This tip is probably the most important, but also the least fun to deal with. In Kentucky, we've been known to experience all five seasons in a matter of a week, especially in May as the seasons transition.
My advice would be to choose an outfit that will pair easily with a coat, leggings and rain boots. It's not fun to think about, but there's a real chance you might need all three.
What Shoes to Wear at the Kentucky Derby
Bring a pair of flip flops or comfy shoes for walking to and from the track. No matter how comfortable your pretty shoes may be, you will be cursing them after standing in them all day. It's a rookie move to do otherwise.
Drop your nice shoes into your bag (more below!) to slip on after you arrive! You will be so glad you did. Of course, if you forget, flip flops are for sale for about $20 outside of Churchill Downs.
Food and Drink at Churchill Downs
Eating inside of Churchill Downs is expensive, and you should really save your cash for betting! There are several restaurants in the city that supply box lunches. The boxed lunch usually includes a sandwich of your choice, chips, apple and a cookie – all neatly packaged in a clear bag that is Churchill Downs approved! Be sure to check the Churchill Downs prohibited items list for more detail.
Expert Tip: The bag that is given with the boxed lunch is much larger than needed. Use this to stash those heels and flip flops!
Betting at the Kentucky Derby
Cash is king! ATM fees are outrageous and have slow connections with everyone using the machines. Make sure to bring plenty of cash for food, drinks and betting.
Avoid the lines and hassle by downloading the Twin Spires app for easy betting. Add in your credit card number and place your bets right in the app.
Have fun, be safe and happy betting!