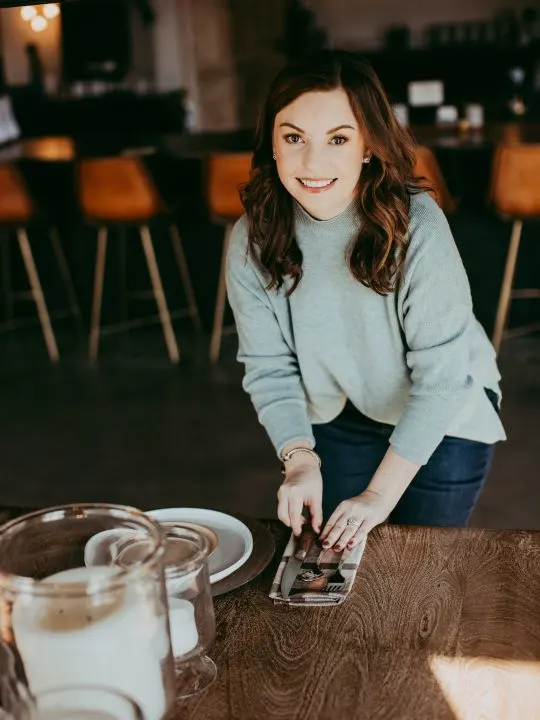 Welcome, I am so glad you are here!
My name is Anna Kate, and I am the owner and creator behind Southern Cravings. I am here to show you that cooking doesn't have to be complicated to be delicious. You can cook better food with fewer ingredients.
I don't have a fancy kitchen, expensive tools, or professional cooking skills. I'm just like all of you – trying to get dinner on the table for my family. Making it work with what I've got!
For media inquiries or for permission to use photos, please email me at [email protected].
Stay connected…
Southern Cravings' Mission
The mission: Empowering you in and out of the Kitchen.

You can always sit with us.

All cooks, all backgrounds, all skill levels are welcome! I strive to foster a learning environment where everyone feels welcome and comfortable, no matter their skill level. Creating space for all kinds of people to mingle and connect with each other makes my heart sing. There's a place here for everyone, where no one is ever uninvited or left out.
So, pull up a chair, friend. There's plenty of room for everyone.