Tailgate recipes are a necessity for football game days! Here are some of my favorite recipes sure to be a hit at your next football party.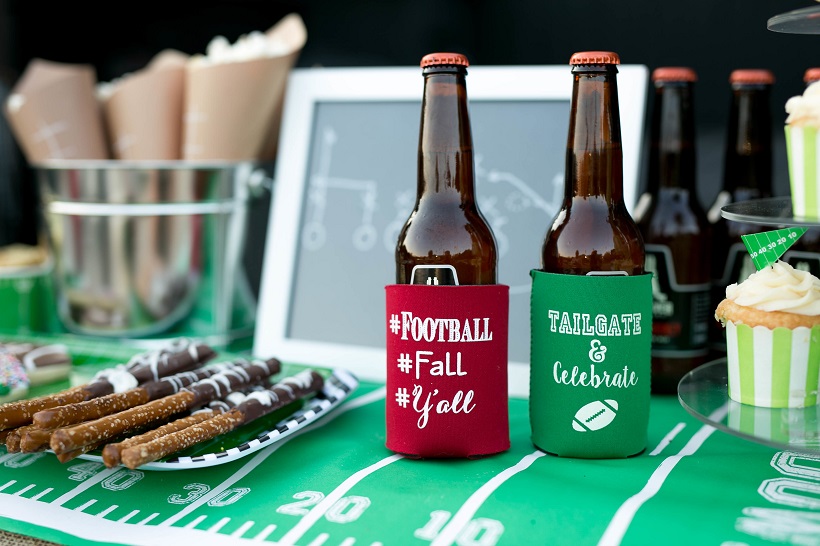 For sport fans, the season is never really over. We just wait around for pre-season, analyze talent and dispute all smack talk until the next season rolls around. No matter what sport you are into, good food plays a major factor when watching the game.
If you don't know already, I am a die-hard Alabama Football fan and a pro at tailgating. Give me my 'Bama shaker, cold beer and yummy food and I will watch football all day long.
I never like to show up to any party empty handed! Whether you are serving up a football feast or just hosting large hangout, these recipes are easy to make and sure to please a crowd.
Top 5 Best Tailgating Recipes for Football Parties
It's a classic and a staple at tailgating events everywhere! The tangy flavor of Frank's Hot Sauce has my mouth watering already. Whip this recipe up in a jiffy by poaching and shredding the chicken, then adding it to the cheesy, flavorful buffalo mixture in the crock-pot.
Spaceships and Laserbeams has a winner!
Elevate your football party with this recipe from Pass Me Some Tasty. We love the smoked salmon flavor. Couple that with the zing of capers and the fresh dill, you've got yourself a fancy, but simple recipe everyone will love.
We all know that chicken waaannngs are a must at any tailgate gathering, but Hungry Hobby took it to a new level with the Jamaican Jerk flavor.
Simply grab a bag of chicken wings from the frozen sections, douse them in Jamaican Jerk seasoning and tada! You've got chicken wings that are delicious and breading free! This recipe is paleo and gluten free.
I love versatility within a recipe, and Peas and Crayons read my mind with this chili recipe that can be made on the stove-top and the Instant Pot.
As the smoky flavors and the sweet potato marries, they create a beautiful chili baby. 🙂 This recipe is excellent for those cooler football afternoons.
Step outside of your comfort zone by grilling burgers on a Discada. Rocky Mountain Bliss walks you through the grilling process in her video. With only a handful of ingredients, these burgers are packed with flavor.