Your companion for Thanksgiving! If you are missing loved ones from afar or preparing for a reunion, here is 3+ hours of warm nostalgia, memories, and a reminder that there is always something to be thankful for.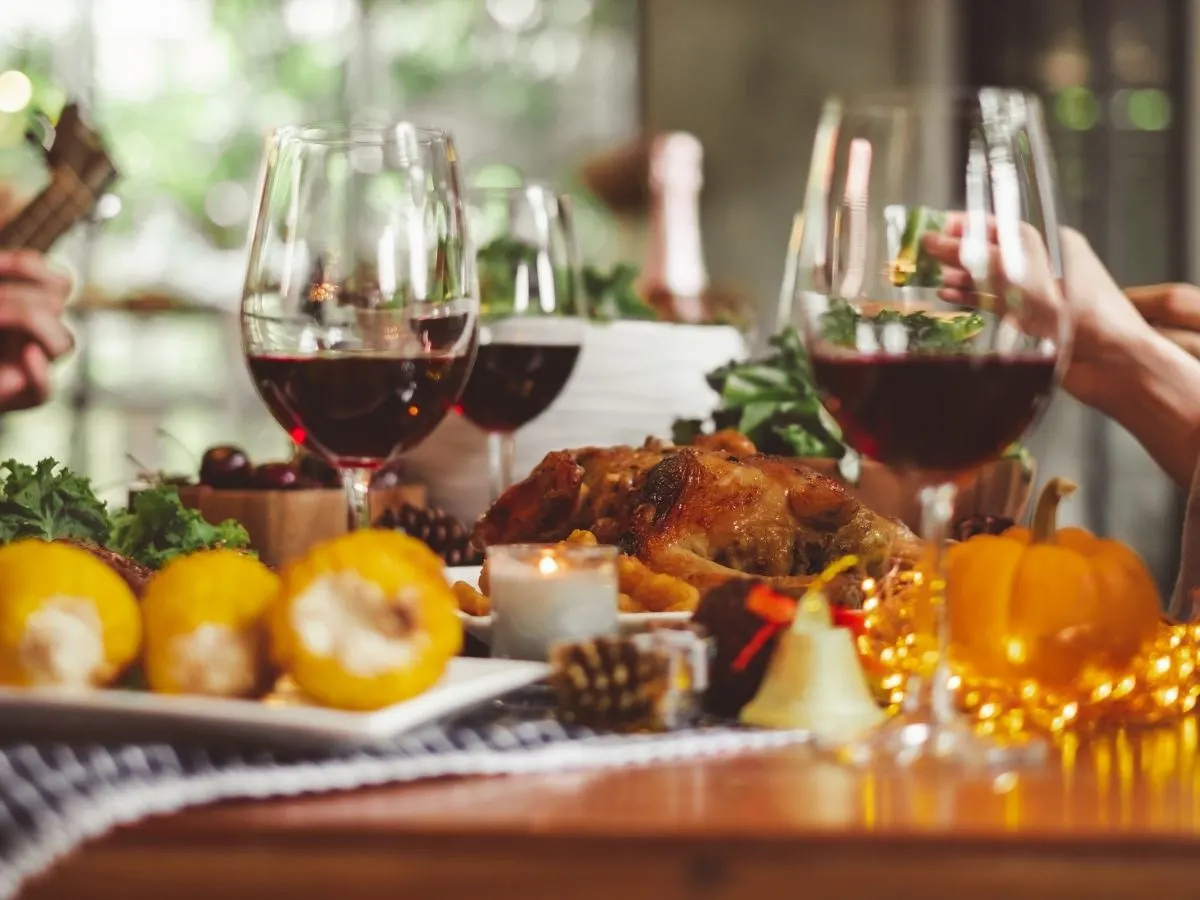 Planning a holiday dinner is already a lot of work! If you feel like your to-do list is seemingly never-ending, I'm right there with you! Thanksgiving is a wonderful time to celebrate what we are truly thankful for. And with the current times, I think we all need it, too.
Between preparing the turkey, creating a Thanksgiving menu, coming up with fresh holiday side dishes, cocktails, and seating arrangements, the last thing that should be on your mind is the music!
You need something to carry you through preparations, cooking, mingling, serving, dessert, and clean up. And this list of songs for Thanksgiving is your ticket to a peace-filled, gratuitous holiday dinner that everyone can enjoy!
In fact, I've got an entire checklist so you can be ready for your guests when they arrive. If this is your first time hosting, I encourage you to check out this guide to hosting the holidays complete with checklists and timelines to keep you on track and organized.
This playlist includes few of my favorite classics:
Thanksgiving Theme from A Charlie Brown Christmas
Thanksgiving Song by Mary Chapin Carpenter
As Time Goes By by Jimmy Durante
Thankful by Josh Groban
Home Again by Michael Kiwanuka
It also has a few fun tunes like Mashed Potato Time and Do the Bird by Dee Dee Sharp.
How to Use this Playlist
Complete the form on this page, then you will receive an email with the playlist link!
If you have a Spotify account, make sure you click the heart at the top of the playlist to save it to your library. This button is next to the green "play" button.
What do I listen to on Thanksgiving?
Personally, I love anything from the Rat Pack. Bing Crosby, Frank Sinatra…any of those fellas are perfect kitchen companions.
But this playlist encompasses more than just one genre. There's everything from good ole Frank Sinatra to Josh Groban, Sister Sledge, Leon Bridges, and more.
What music do you play at Thanksgiving?
Whether it's background music for a dinner party or holiday meal, it's always a little tough coming up with what to play. I always feel personally responsible for each and every song that comes on.
But, with this playlist, you can put those worries aside and know you've got more than 3 hours of great tunes and a little bit of everything!
I hope you enjoy this playlist as much as we do!