Whether you are looking to stir up the regular menu with a new side dish or make a classic to take to a family dinner, these easy Thanksgiving side dishes will carry you through the entire holiday season.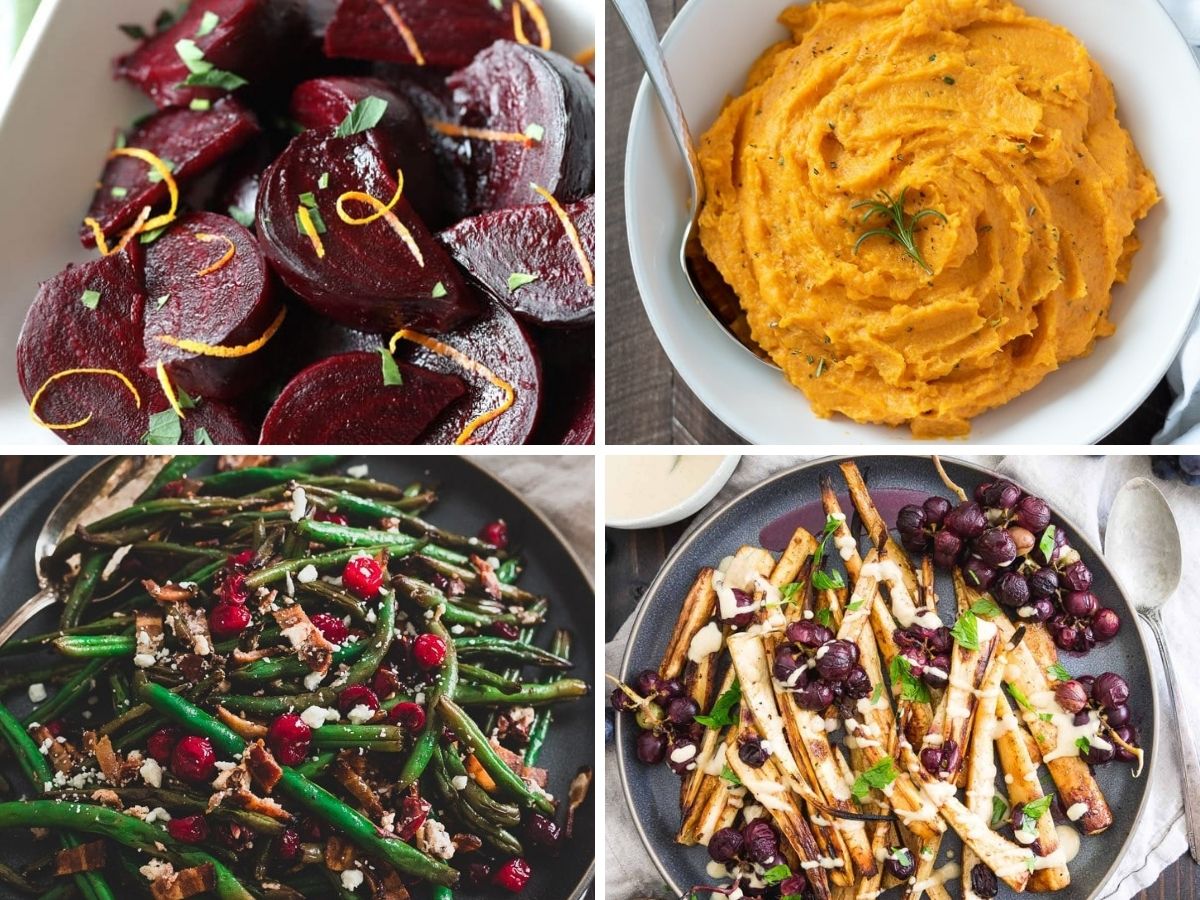 Typically, we reserve roasting the turkey for Thanksgiving Day, and serve another meat, like ham or prime rib, for Christmas Dinner. Whatever your routine may be, it's easy to get into a holiday rut – especially with sides.
Let's be real for a second. It may be the turkey's day, but the side dishes are really where the competition gets heated!
The side dishes that complement the turkey make holiday dinners so memorable!
Plus, the great thing about Christmas and Thanksgiving is that you can easily perfect your favorite side, and take the same to both holiday dinners!
Best Thanksgiving Side Dishes
If you haven't already, check out my complete list of holiday recipes for the whole meal from start to finish.
Slow cookers and casserole carriers are ideal when it comes to transporting dishes to holiday gatherings. Most casserole carriers also act as an insulator, keeping food warm or cool for a few hours at a time.
Here are a few side dish options that travel well:
How to Make Thanksgiving Easier
Thanksgiving is a time to show gratitude for everything we have. At the same time, it's easy to feel pressured to feel "blessed" instead of stressed. BUT – It is stressful!
Putting together a dinner for many people with different dietary restrictions, opinions, tastes, etc. can become overwhelming quickly, so here are a few helpful articles to ease the overwhelm and make hosting the holidays enjoyable again.
[mv_create key="121″ type="list" title="Easy Thanksgiving Side Dishes" thumbnail="https://www.southerncravings.com/wp-content/uploads/Cinnamon-Brown-Sugar-Roasted-Parsnips-4optimized.jpg" layout="circles"]