There are so many different types of pasta shapes in the world. Whether homemade or store bought, a simple pasta dish is one of the most beloved meals you can prepare.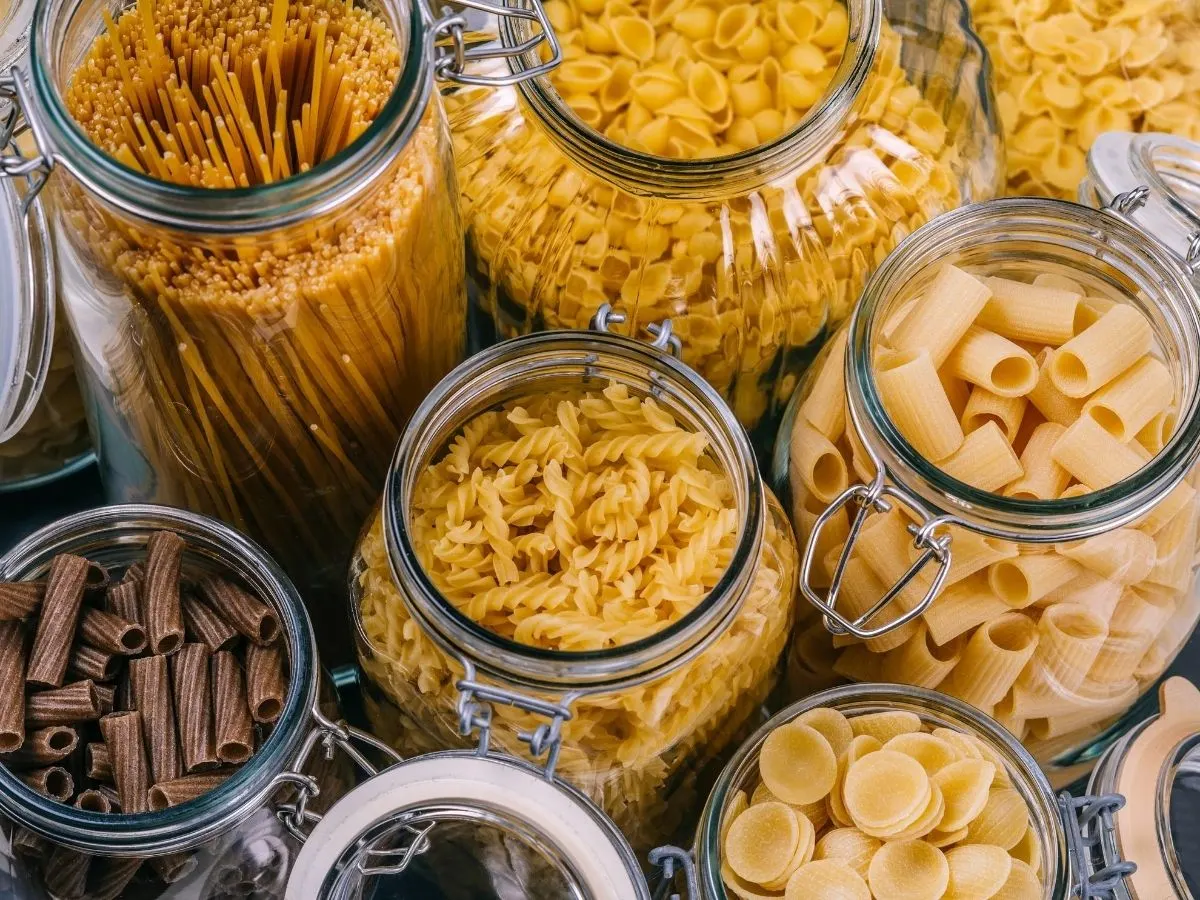 There's nothing better than a big bowl of pasta…especially with a delicious sauce! There are endless combinations of unique noodle shapes and sauces to create the most delicious, and comforting, meal.
It's incredible how simple ingredients, like a basic noodle, a little sauce, herbs, or a drizzle of good quality olive oil can yield the best pasta dishes! What's even better? Pasta can be eaten at any time of the year!
How do I choose the right pasta shape?
Ultimately, the type of noodles won't change the flavor, but it will impact the way the pasta shape holds onto the sauces, herbs, or seasonings of the dish.
Here are the five main shapes of pasta:
Tubes: common examples include penne and ziti. Pasta in tubular shapes are ideal for holding hearty sauces, especially ones with ridges like Rigate, that hold even more goodness in the grooves.
Ribbons: common examples include Pappardelle and Lasagna and other wide, flat noodles. These are usually served with heavy, creamy sauces. Wide, flat noodles are sturdier than shorter shapes. The wider the noodle, the heavier the sauce!
Rods: common examples include spaghetti, linguine, angel hair or other "long" rod-shaped noodles. These go best with olive oil-based sauces which coat the noodle completely.
Short Cuts: common examples include smaller, shapely noodles, like Farfalle, Rotelle, or Radiatori. These have little pockets and crevices where flavors dive in and meet your tastebuds with every bite!
Stuffed: common examples include Tortellini and Ravioli. These are filled with cheese, meats, and/or vegetables. They go great with a simple drizzle of olive oil with herbs, or into soups and casseroles.
Pasta Shapes & Names
Different pasta shapes complement different pasta dishes. Some of these are more common to cooks in the U.S., but there are a few with funny names like Pappardelle, that are specific to a region or area.
Here are the most common pasta shapes and sauces to go with them:
Lasagna Noodles
Lasagna! Also named after the popular layered dish of sauce, cheese, and this flat, wide noodle. This is the ultimate comfort food!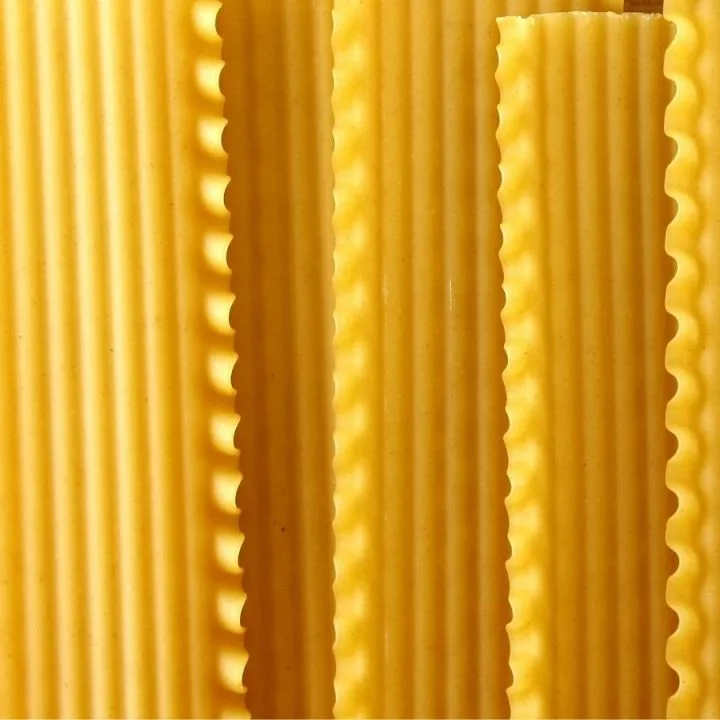 Rotelle Pasta
Rotelle gets the award for being the cutest noodle on the list. This round shaped noodle is commonly referred to "wagon wheels" and popular with kids because of the small shape that's easy to grab.
This noodle goes well with cream and tomato sauces and in pasta salad dishes.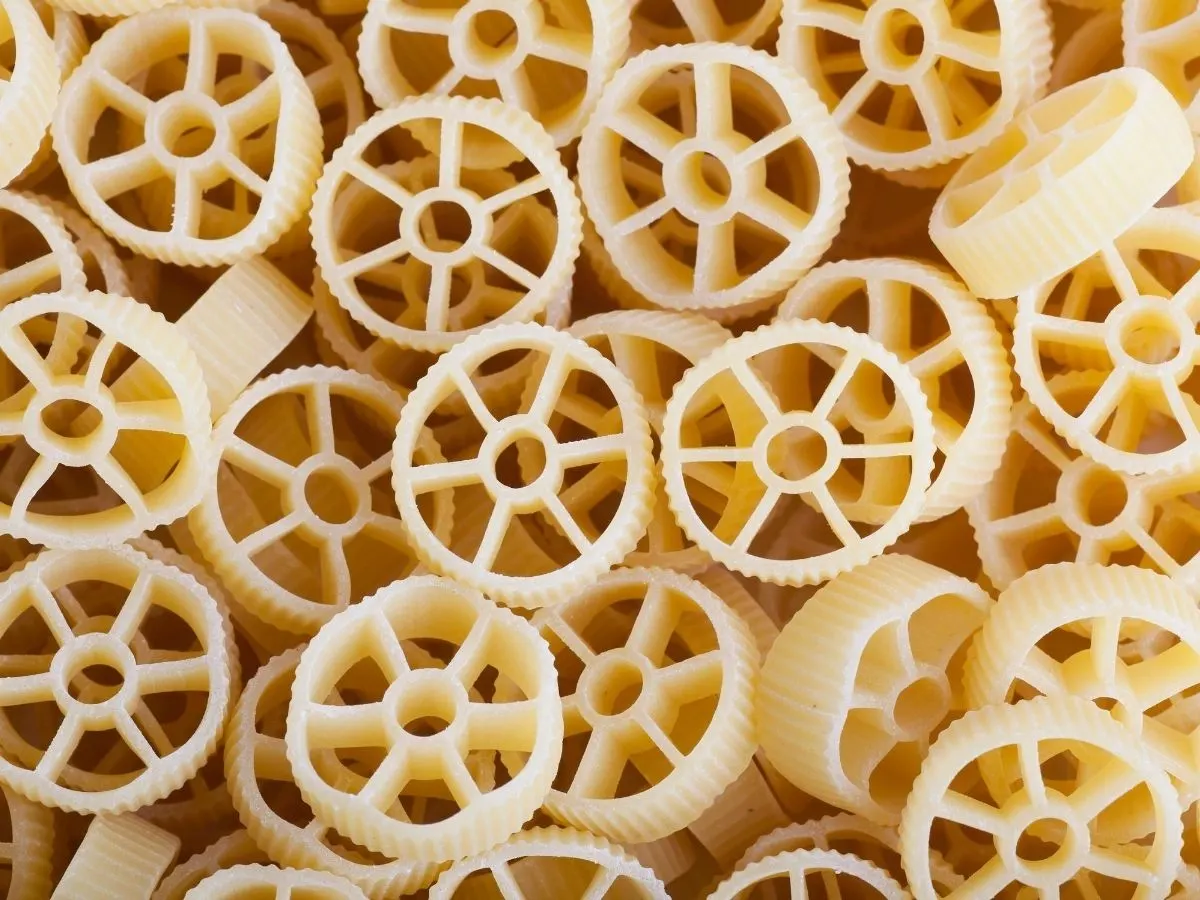 Gnocchi
Gnocchi is like the potato dumpling of Italian noodles. This "pasta" is made from cooked, mashed potatoes, flour, and eggs. Then, they are rolled out and cut into small dumpling shapes. These are best served with a savory white or red sauce.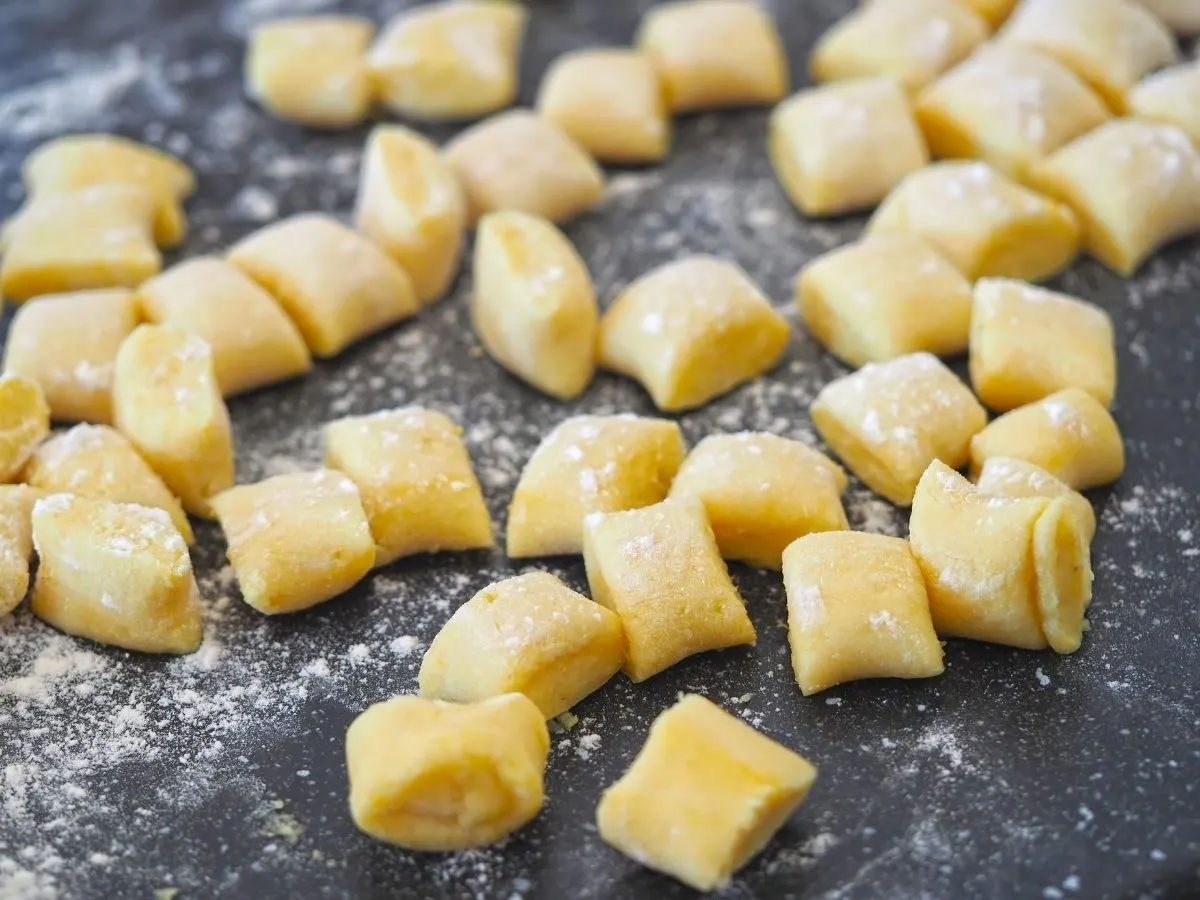 Spaghetti
Spaghetti is a classic that everyone is familiar with! It's also similar to Cappellini (Angel Hair) and Bucatini.
Bucatini is thicker than spaghetti noodles and hollow. Goes best with an eggplant and sausage sauce!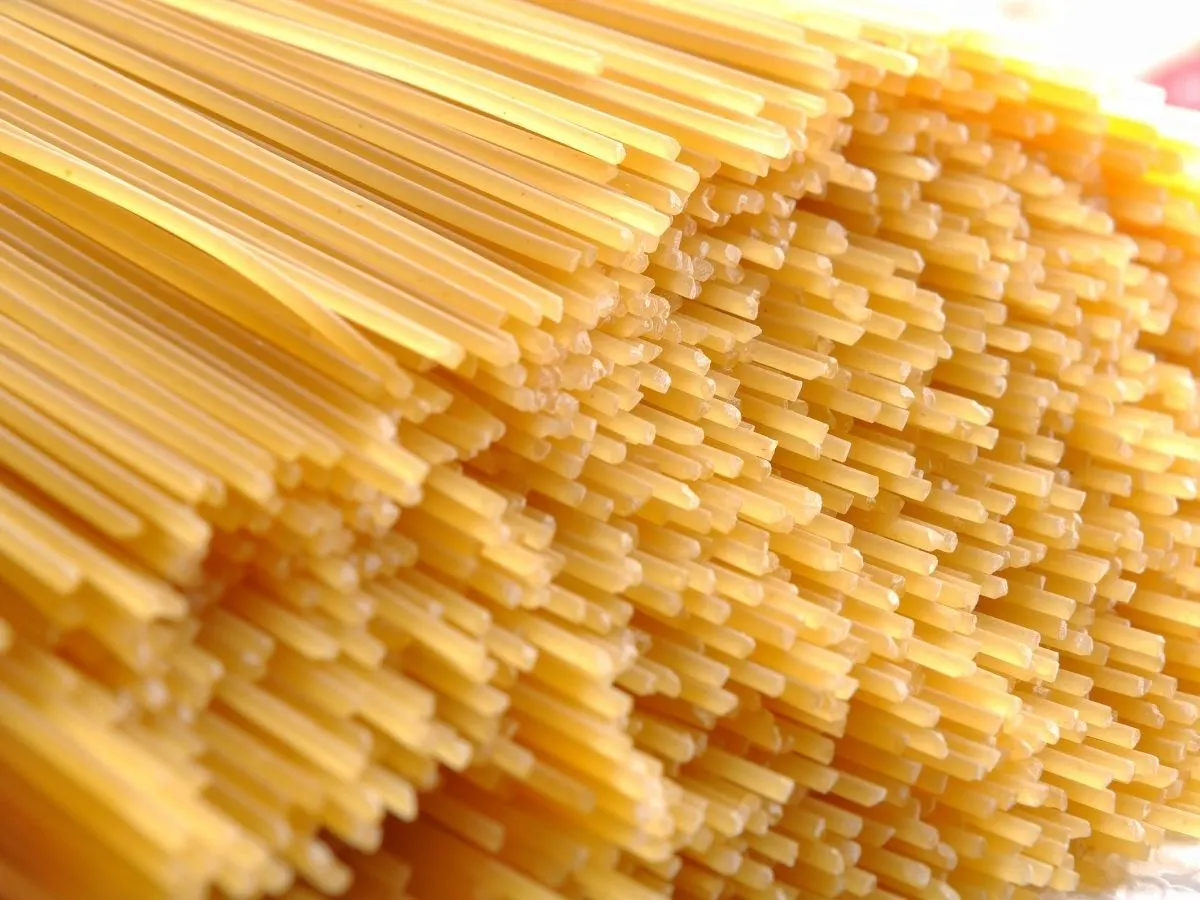 Ziti Noodles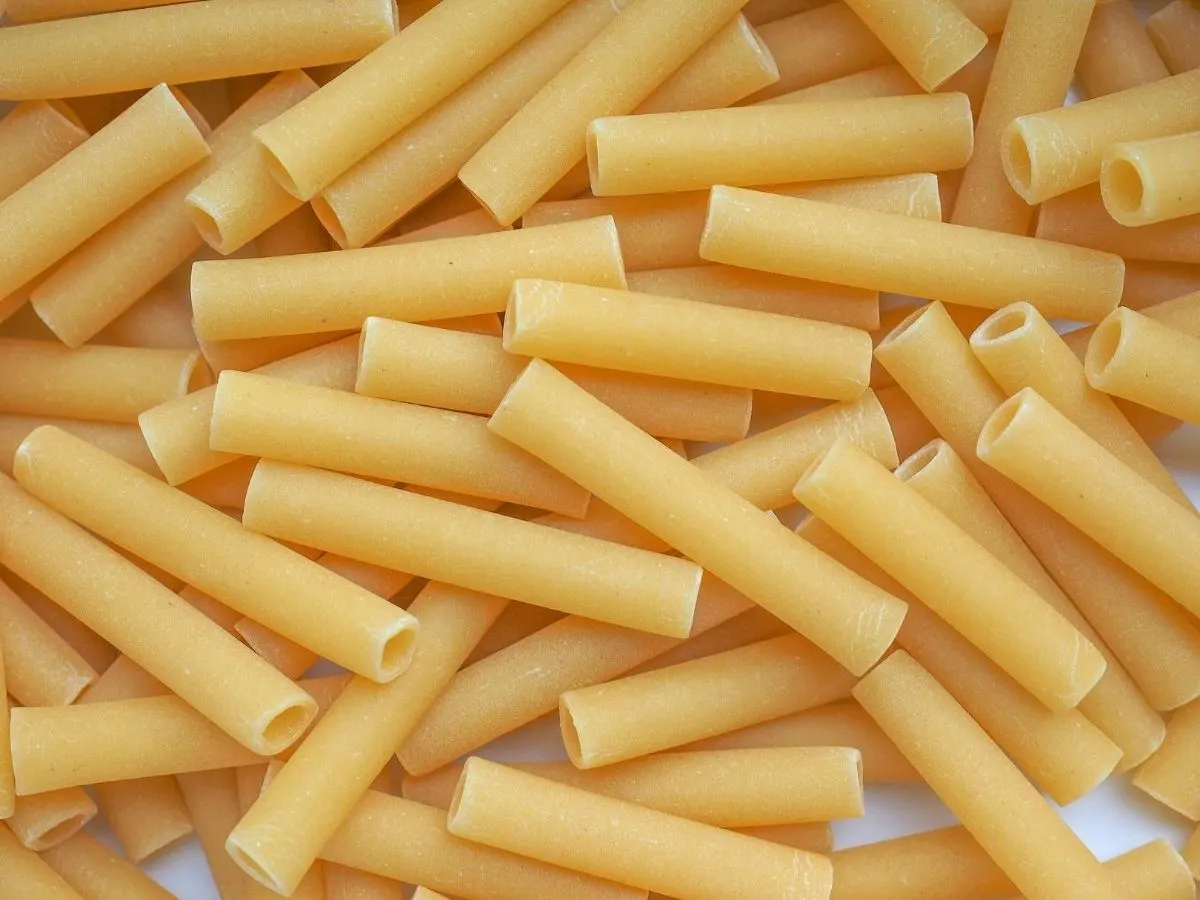 Macaroni Noodles
We commonly associate this short, tubular noodle with the American classic Macaroni and Cheese. But this noodle is quite versatile and can be used in a number of different dishes, like casseroles, soups, and salads.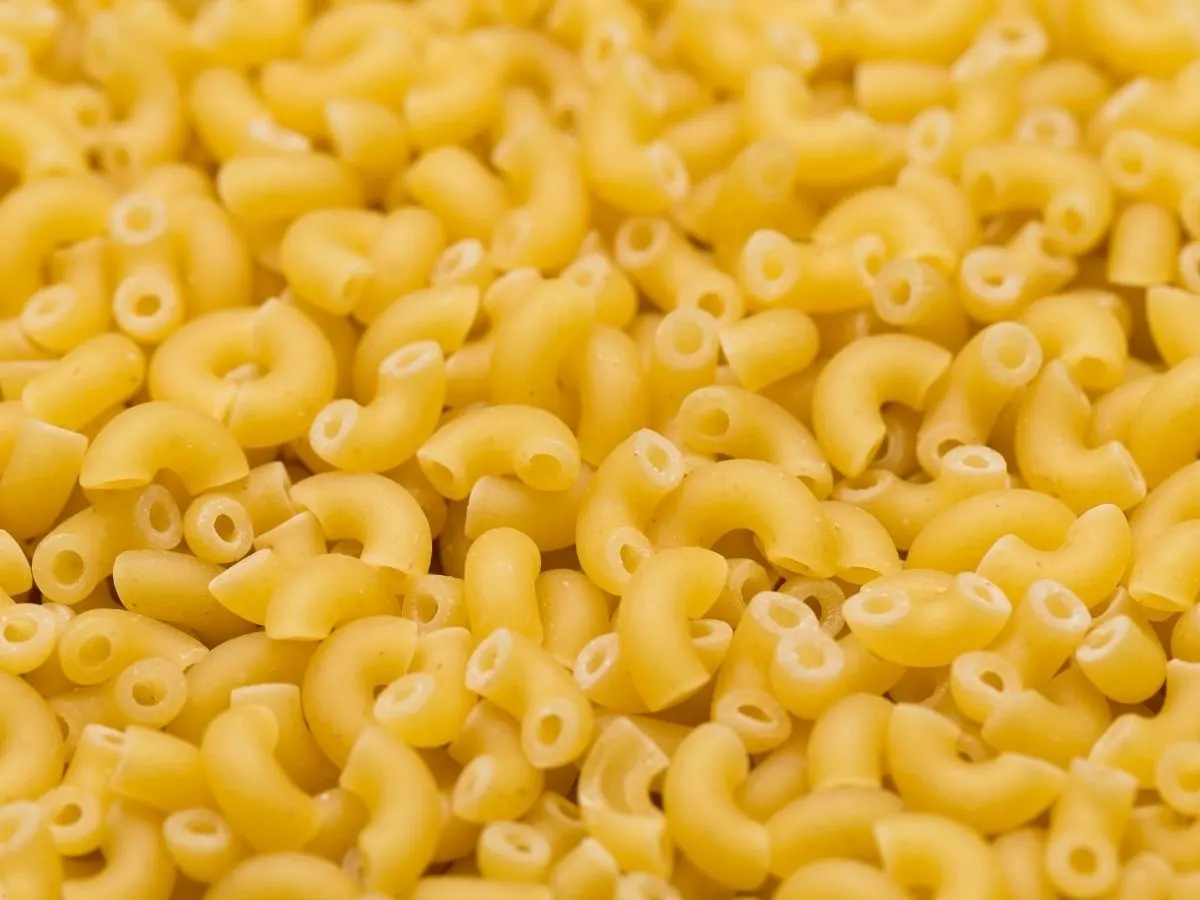 Linguine
Linguine is Italian for "Little Tongues". It's wider than Spaghetti but not as much as Fettucini. Like both aforementioned shapes, Linguine is rod-shaped and goes well with seafood, pesto, or sauteed combo of meats and vegetables and a drizzle of olive oil.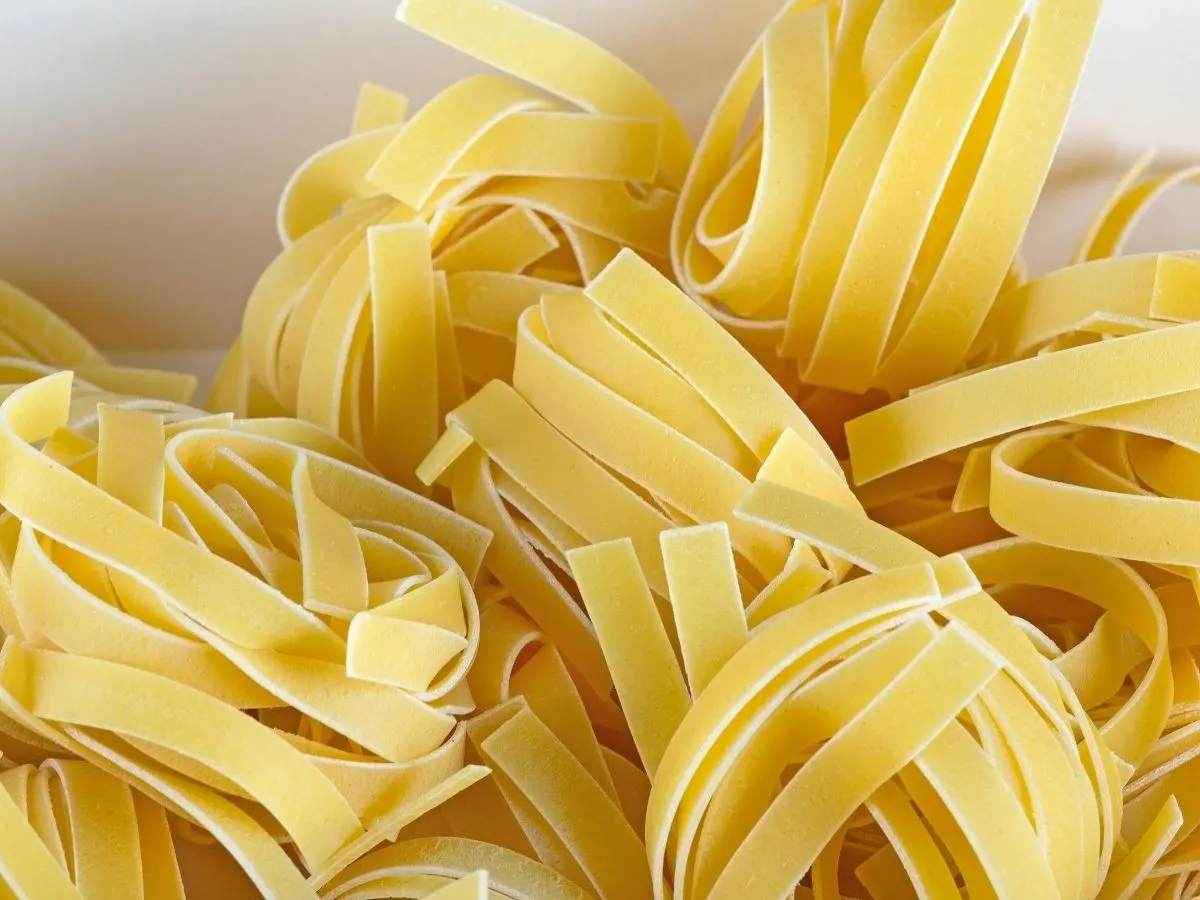 Fettucini Noodles
Fettucini is also known as Tagliatelle by Northern Italians. Almost identical to Tagliatelle, these rod-shaped noodles can be used interchangeably to soak up those delicious Italian flavors.
Fettucini is most commonly used with a hearty Alfredo sauce.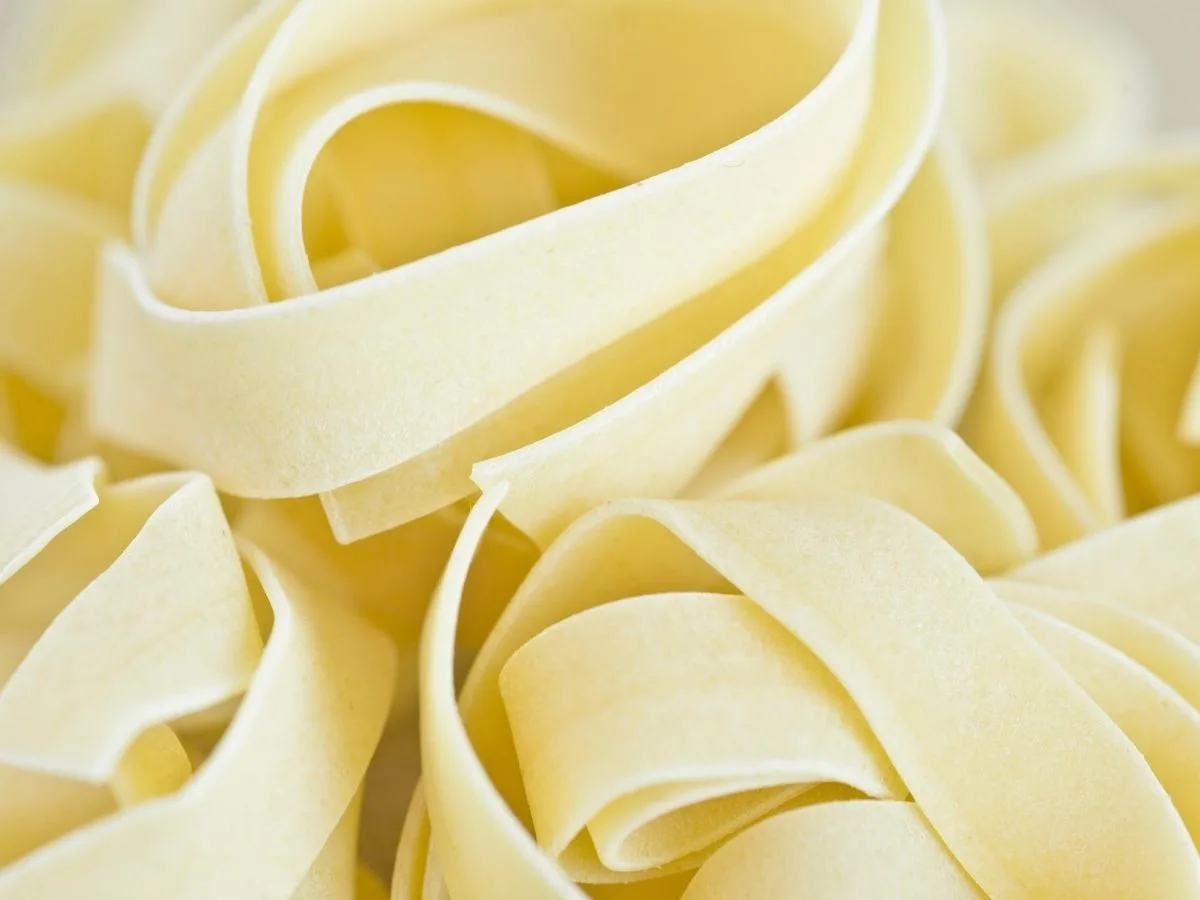 Pappardelle
Pappardelle comes from the Italian word "pappare," which means "to gobble up". This noodle is long, flat, ribbon-like, and holds ragù sauces beautifully!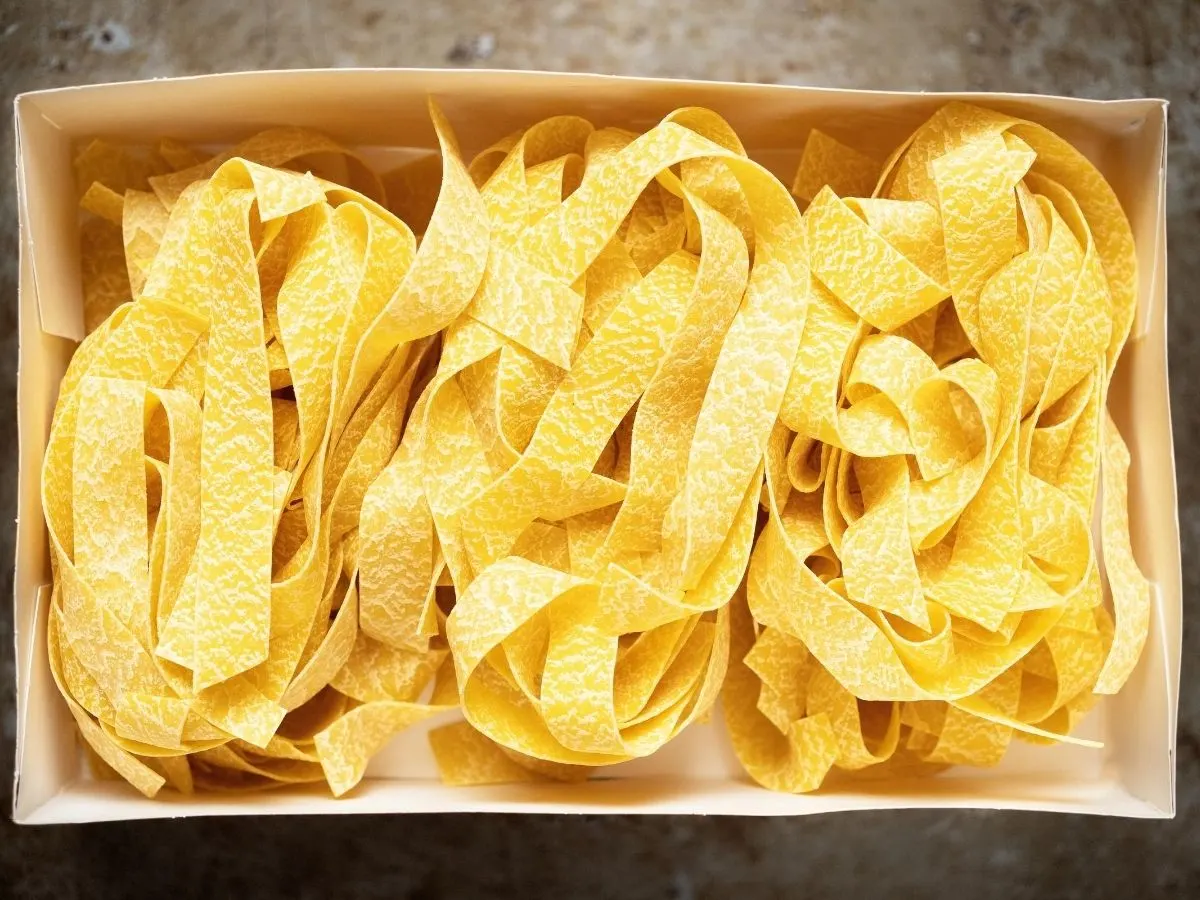 Tortellini
Tortellini is a short, round, stuffed noodle – usually filled with cheese or meat. Often served in a broth, it's no wonder this complements soups beautifully.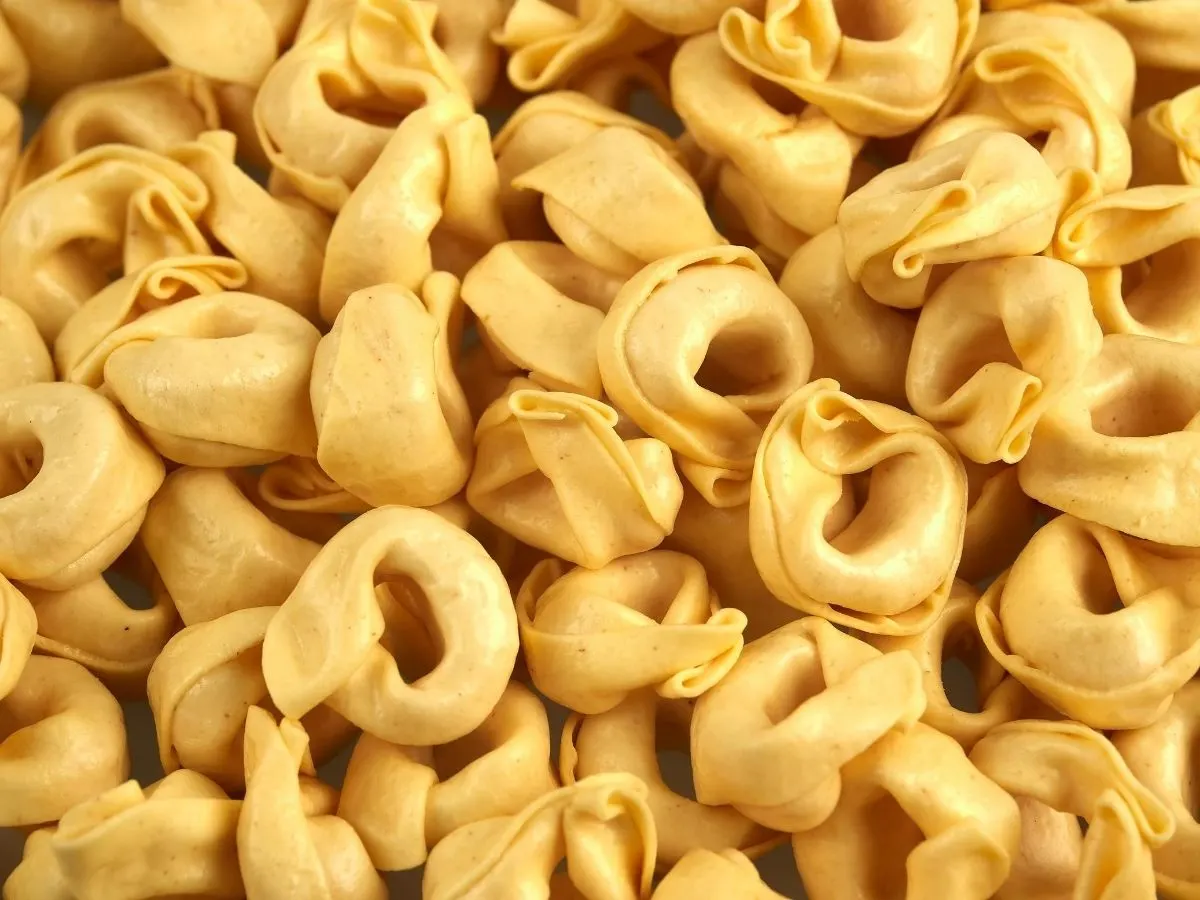 Ravioli
Ravioli is similar to Tortellini, but is square and stuffed with meats, cheeses, or vegetables. Although it can be served with sauce, it's delicious with olive oil, toasted pine nuts, grated Parmesan and herbs.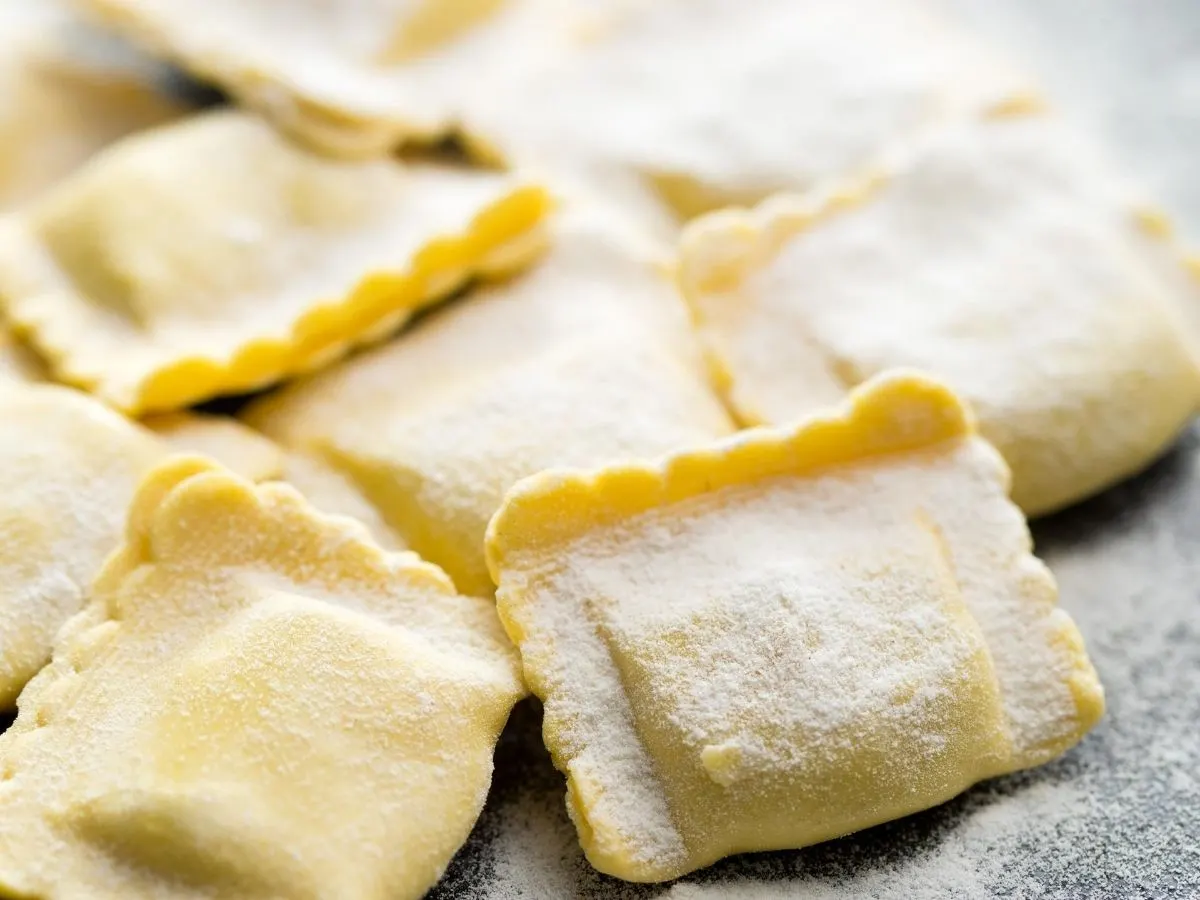 Farfalle
Farfalle is frequently referred to as "bow-tie" noodles because of their shape. As a super versatile noodle,
This shape is commonly used in pasta salads or paired with a cream sauce. It goes beautifully with butter and olive oil, too. Toss with olive oil and grilled veggies for a light meal!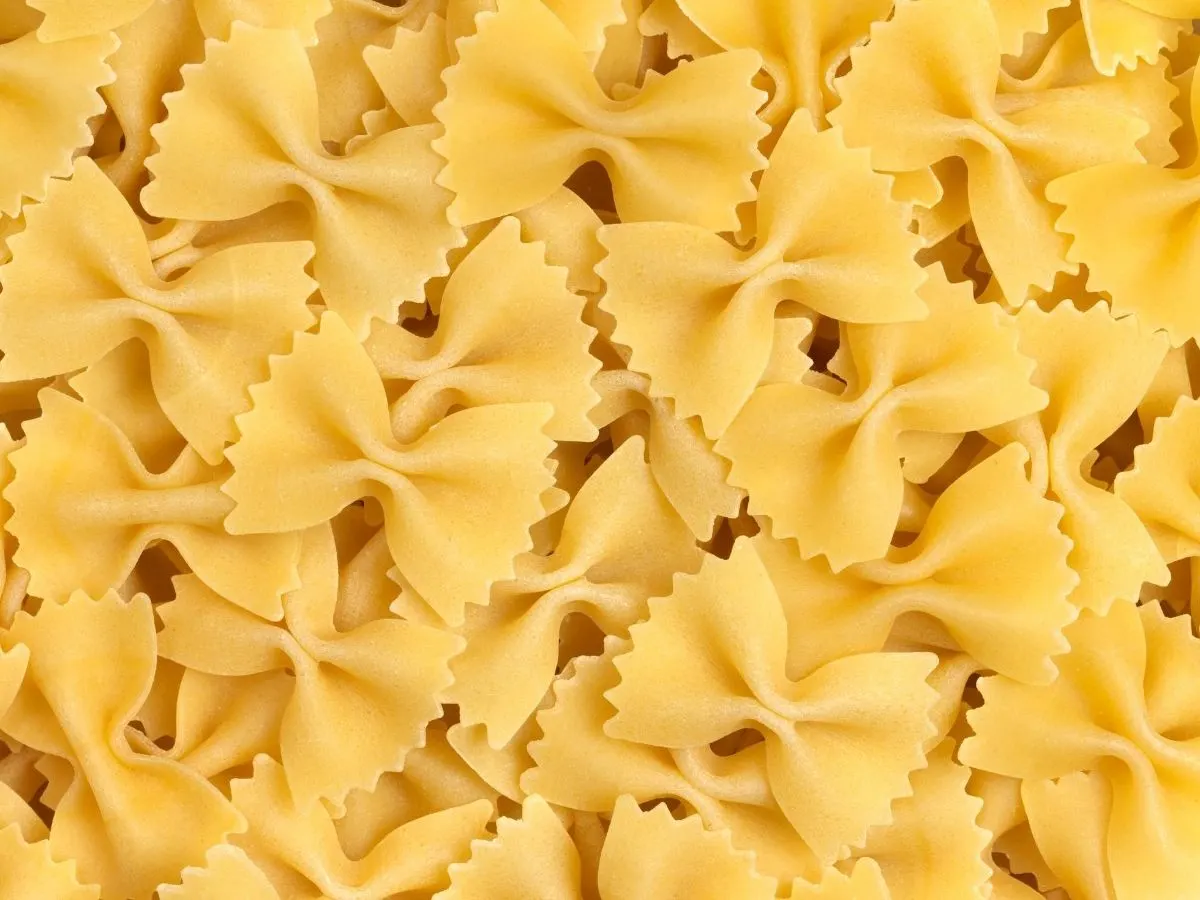 Manicotti
Manicotti is a large hollow noodle famous for the stuffed pasta dish of the same name! It's shaped like an extra large Penne noodle with ridges and grooves to hold all the flavors.
Cannelloni is similar but smooth and perfectly tubular in shape.
Manicotti, Cannelloni, and other large, hollow noodles are often stuffed with a cheese mixture and baked with sauce.