Create a cozy guest bedroom with these easy ideas and essentials! Providing everyday items for the bedroom and bathroom will make the perfect home away from home for your overnight guests.
Don't you love it when friends and family come to visit? Between the cooking, cleaning, and planning the itinerary, there's a lot of pressure on the host to make sure guests feel comfortable and enjoy their time.
Preparing for overnight guests or hosting family for the holidays doesn't mean you have to remodel the spare bedroom with high-end décor or expensive items. Choosing practical items will make their stay even more comfortable…and really, it's all pretty basic!
When guests arrive at your home, they are more than likely whooped from their travels and need a moment to relax. Give them a quick tour of their bedroom and bathroom, then let them settle in and freshen up from their journey.
Preparing for Overnight Guests
Here's a big tip: Don't make your guests ask for anything! Show them where they can find extra towels, how to maneuver tricky light switches, and whatever else they might need to know.
Add a few finishing touches with the tips below and you will be hostess of the year!
Layout Fresh Linens
If your guests have their own room, be sure to clean out any junk or items you were "storing" in their room prior to arrival. The room should be sparsely furnished but comfortable.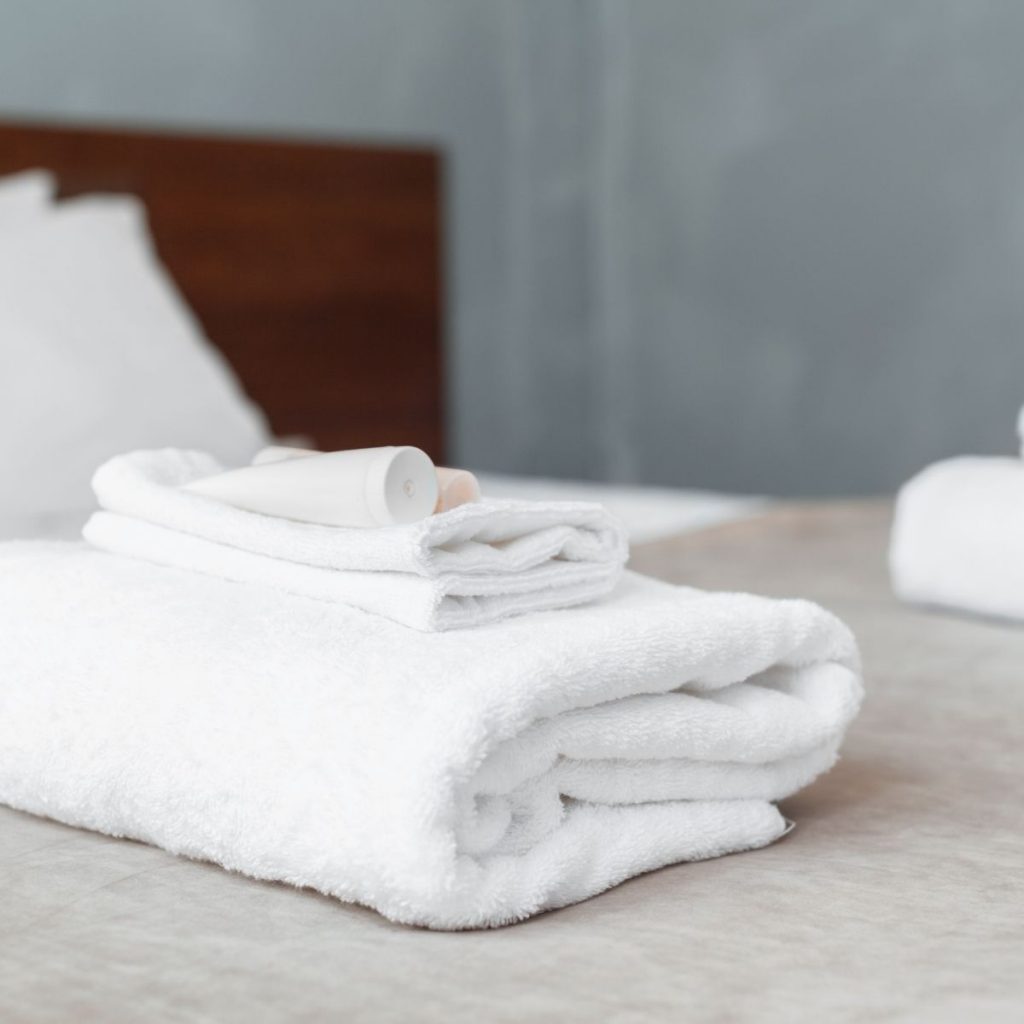 Freshly washed linens and towels are absolutely essential! It's good practice to wash the sheets after every guest leaves, but I even like to freshen them up with a tumble through the dryer before guests arrive. It's a nice touch and makes them crisp and smell so nice!
Place fresh towels, washcloths, and hand towels where they can be easily spotted – either in the bedroom or bathroom. If your guests are sharing a bathroom with you or another family member, place the bath linens in their room so they aren't mixed up with the others. Be sure to have an extra towel hook available!
Spending a lot of money on sheets and towels isn't necessary. There are plenty of budget friendly items at big box stores and Amazon to choose from. If it feels good and looks good, it works!
Don't forget to add a few extra blankets at the foot of the bed, or store them in a pretty chest.
Items to purchase: extra bed and bath linens
Keep Extra Toiletries on Hand
When traveling, you are bound to forget something. Keep a basket in the guest bathroom of travel sized body wash, shampoo, toothbrushes, and anything else they may need. Usually these items are acquired from various hotel stays, so this doesn't cost a dime!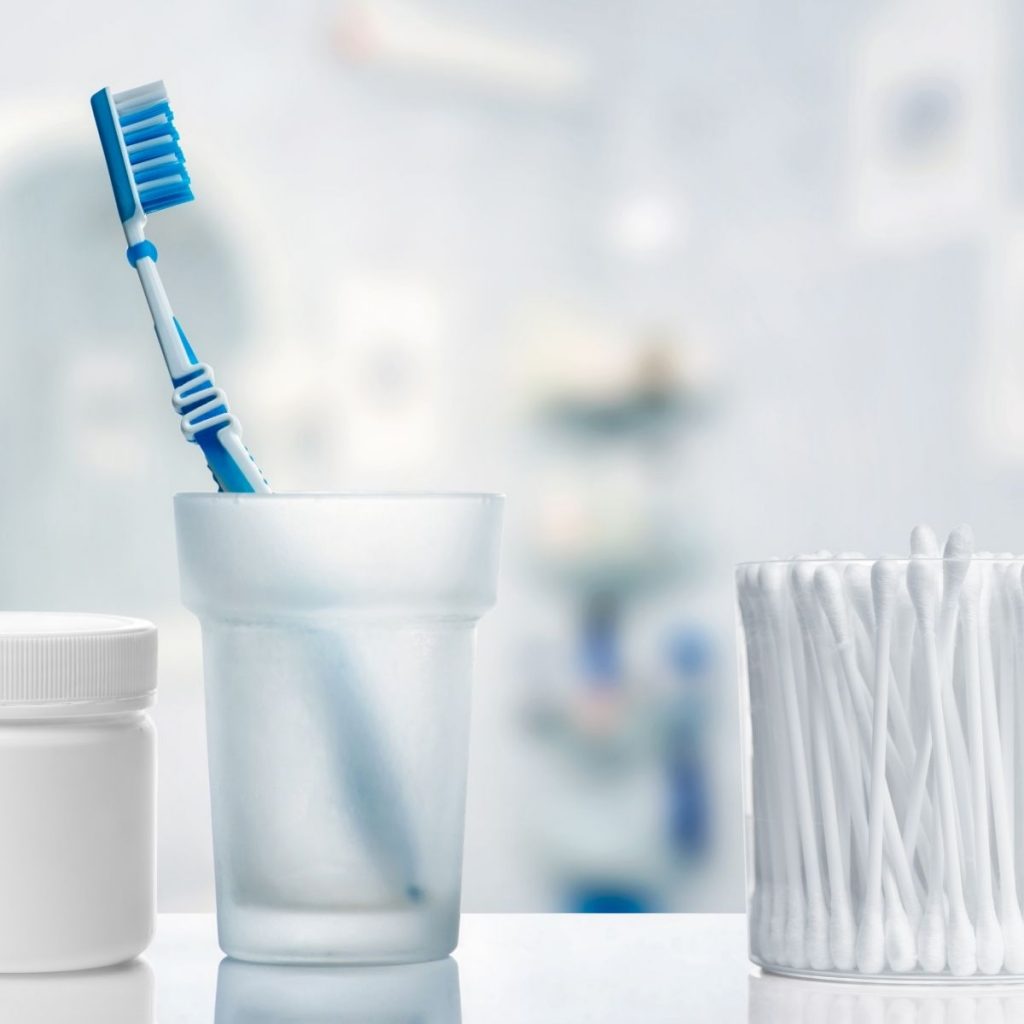 Make sure extra toilet paper, soaps, and other bathroom products are easily accessible when needed. There's nothing worse than shouting from the bathroom for extra TP!
While you are preparing the guest bathroom, think of other items you use on a regular basis that you might leave behind when traveling.
For example, keeping an extra hair dryer, comb, hairspray, and similar accessories are great additions to a guest bathroom and will lighten the luggage load for guests.
Don't forget the robes! Spa robes are an excellent way to take away the awkwardness of racing from the bathroom to the bedroom in a towel. Have a few of these fluffy robes hanging in the bathroom ready for your guests.
Items to purchase: spa robes
Provide Space for Luggage
Nothing is worse than living out of a suitcase, no matter how short the stay!
Clear out a drawer or two and provide a small area of hanging space in the closet for guests. If you're tight on space, an inexpensive luggage rack is great for elevating duffel bags and suitcases, or a dining room chair will fit the bill, too.
Items to purchase: luggage rack
Extra Comforts in the Guest Room
Providing relaxing entertainment is a plus for guests with an extended stay. Consider adding a good variety of books and magazines near their bedside table. An Amazon Fire Stick is always a nice touch if there is a television in the room.
We have a separate TV set up in our guest room with a "guest" Netflix account and accessibility to our Amazon Prime account.
There are so many little things you can do to make out-of-town guests feel at home. Provide a comfortable environment and small luxuries and you are set.