Onions are a culinary essential to beautiful meals! There are so many different types of onions – all of which are extremely versatile and add plenty of flavor.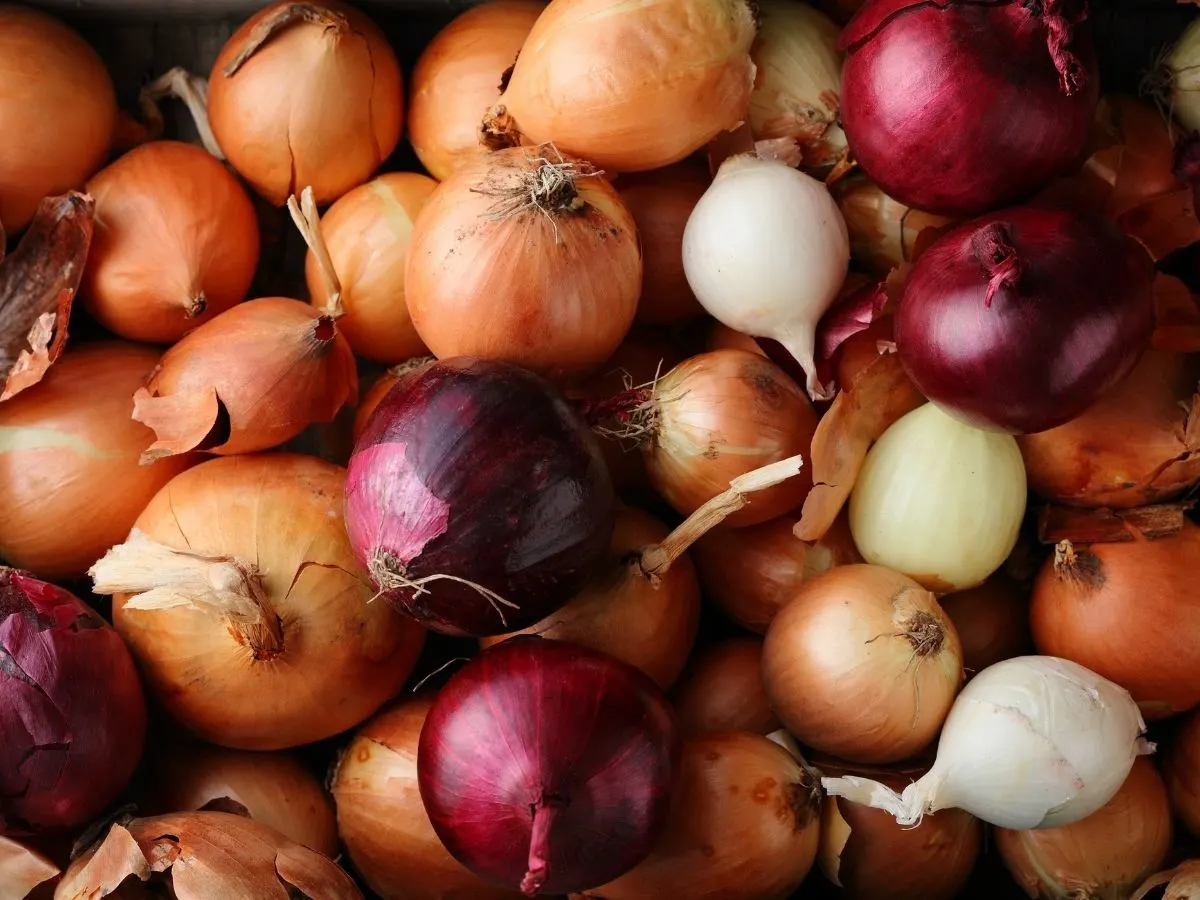 Onions are one of the few foods that can be served in multiple ways, such as grilled, fried, caramelized, or served raw on sandwiches and salads, as garnishes for tacos…the list goes on! Their versatility makes them an extremely valuable addition to any dish.
With that said, onions aren't known for being rich in nutrients, nor are they functionally necessary for a recipe. If you omitted them, the recipe would still work but with less flavor.
As a member of the allium family, onions are also related to garlic and chives. Different types of onions add that punch of flavor that can be sweet, savory, pronounced, or understated. It's up to the home cook to decide!
Uses for Onions
Onions have been used in cooking for centuries! It's a humble bulb that is inexpensive and a necessary addition to many dishes.
They make up one-third of the classic mirepoix, a base for soups that includes a mixture of onions, carrots, and celery. The base is also known by other names such as the Italian soffritto, Germany's Suppengrün, or the Holy Trinity of Cajun cooking. Each variation uses a different combination of onions and vegetables to add texture and flavor to soups, sauces, stocks and more.
The issue that many homecooks face is deciding which onion is best to use. From the difference between a sweet onion and yellow onion to which are best for martinis. These are excellent questions to ask as you are learning more about ingredients.
Different Types of Onions You Should Know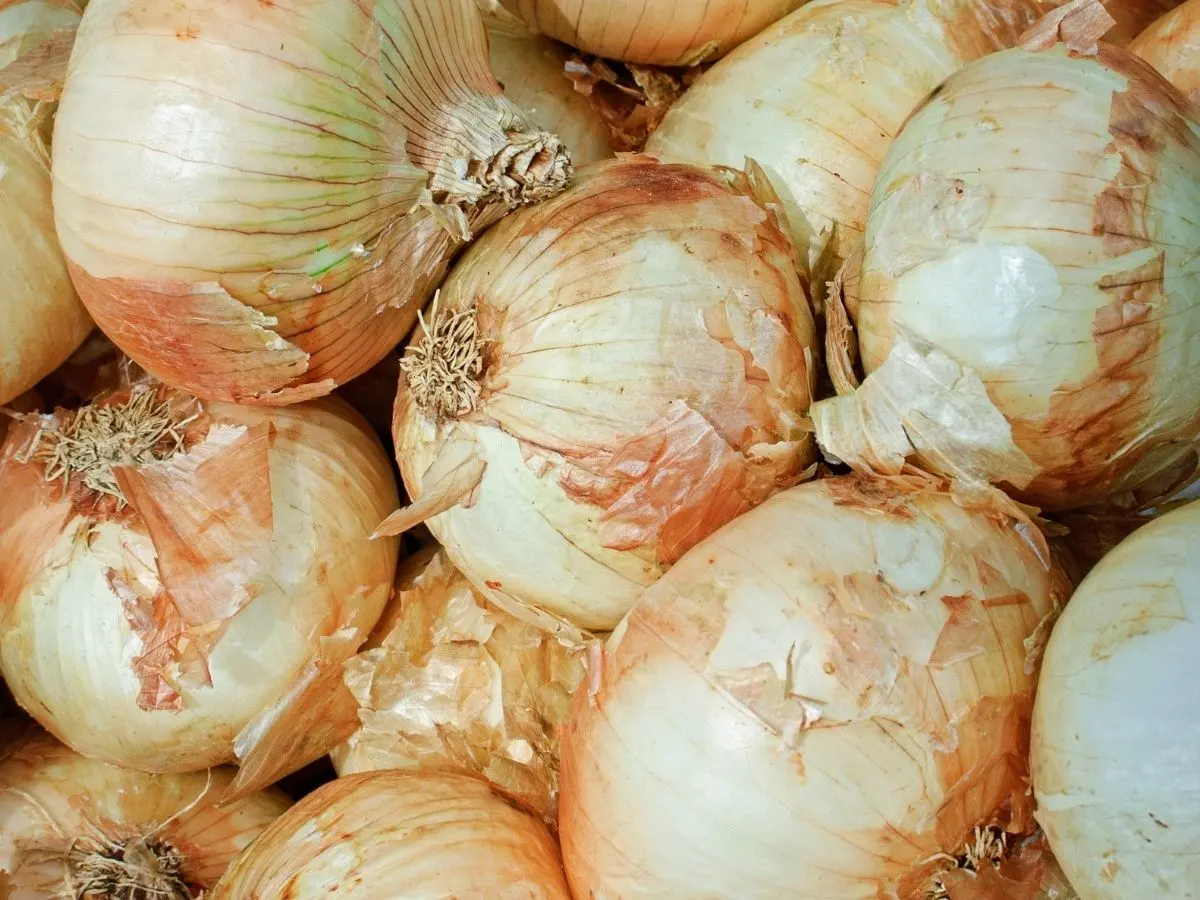 Yellow Onions
What they are used for: All recipes! Especially good for caramelizing, adding flavor to soups, stews, broths or stocks, casseroles, and more. They are excellent in a French Onion Soup.
The head honcho of the onion tribe! Yellow onions are arguably the most popular onions available. They can be used in place of just about any other type of onion in recipes.
In fact, if a recipe doesn't specify which onion to use, you can almost certainly assume to use a yellow onion.
Encased in a brown, parchment-type of skin, yellow onions are actually bright white on the inside. They are pretty pungent in flavor and aroma.
In fact, most of my dinner recipes call for a yellow onion as they are ideal for many uses, including vegetable soup, pot roast, adding flavor to broths, and more.
Sweet Onions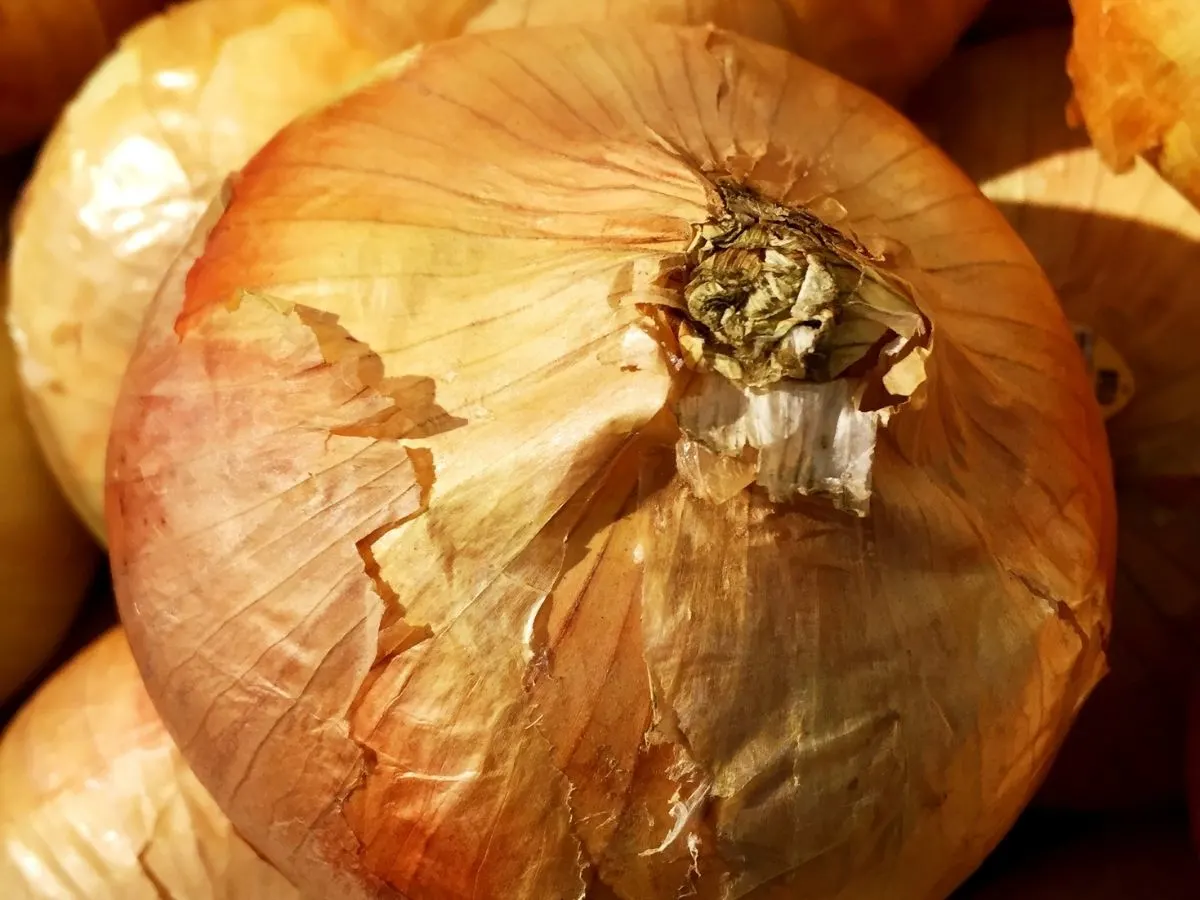 What they are used for: Salads, relishes, fresh salsas, garnishes, etc.
These are squatty-looking versions of the yellow onion, but are sweeter in flavor. Sweet onions are THE onion for caramelizing and giving dishes a gentle, more subtle flavor. They aren't as punchy in flavor as white or yellow onions.
They also make great onion rings! Sweet onion varieties include Vidalia, Walla Walla, Maui, and others.
White Onions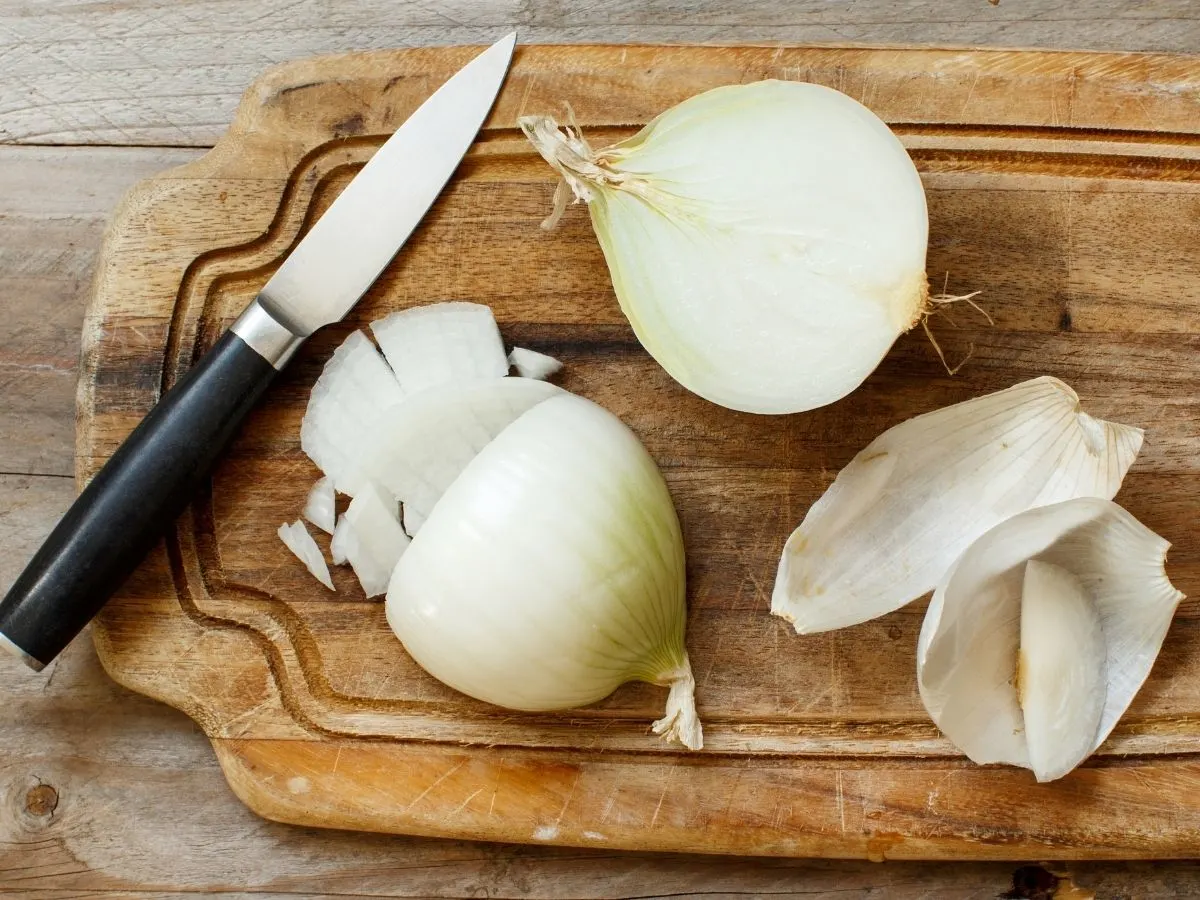 What they are used for: Guacamole, salsa, tacos, burgers, prepared salads (potato, macaroni, etc.)
White onions fall between yellow and sweet onions and red onions. They aren't quite as strong as a red onion but leave less of an aftertaste.
Many restaurants serve this on the side to top your pulled pork sandwich or burger, along with pickles, lettuce, and tomato.
Red Onions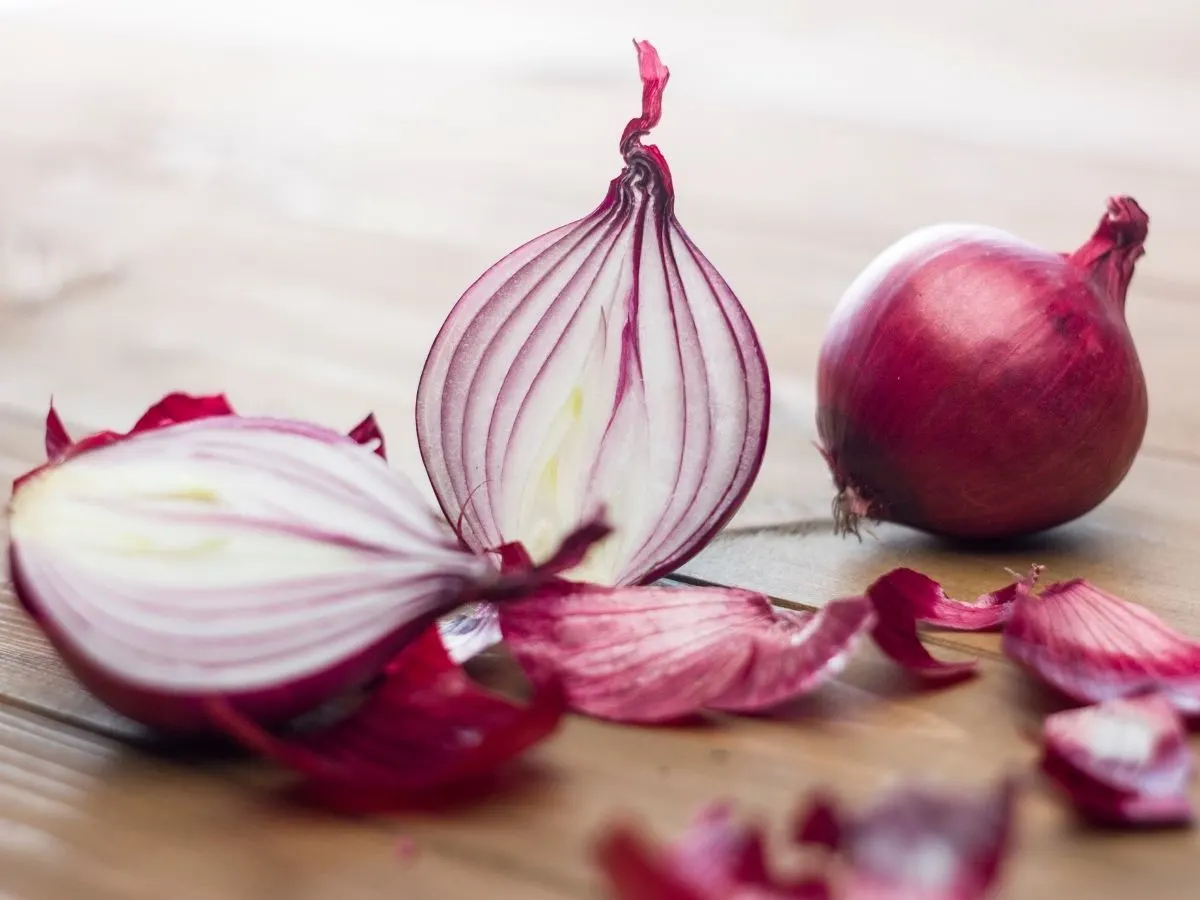 What they are used for: Salads, grilling, and pickling
Raw red onions give a deep purple color to salads and sandwiches and end with a peppery, spicy flavor! This is probably one of the most flavorful onions and one that is often omitted in restaurants due to its strong aftertaste and aroma.
These onions are great for grilling, roasting, and pickling which softens the flavor for burgers, tacos, and sandwiches.
Shallots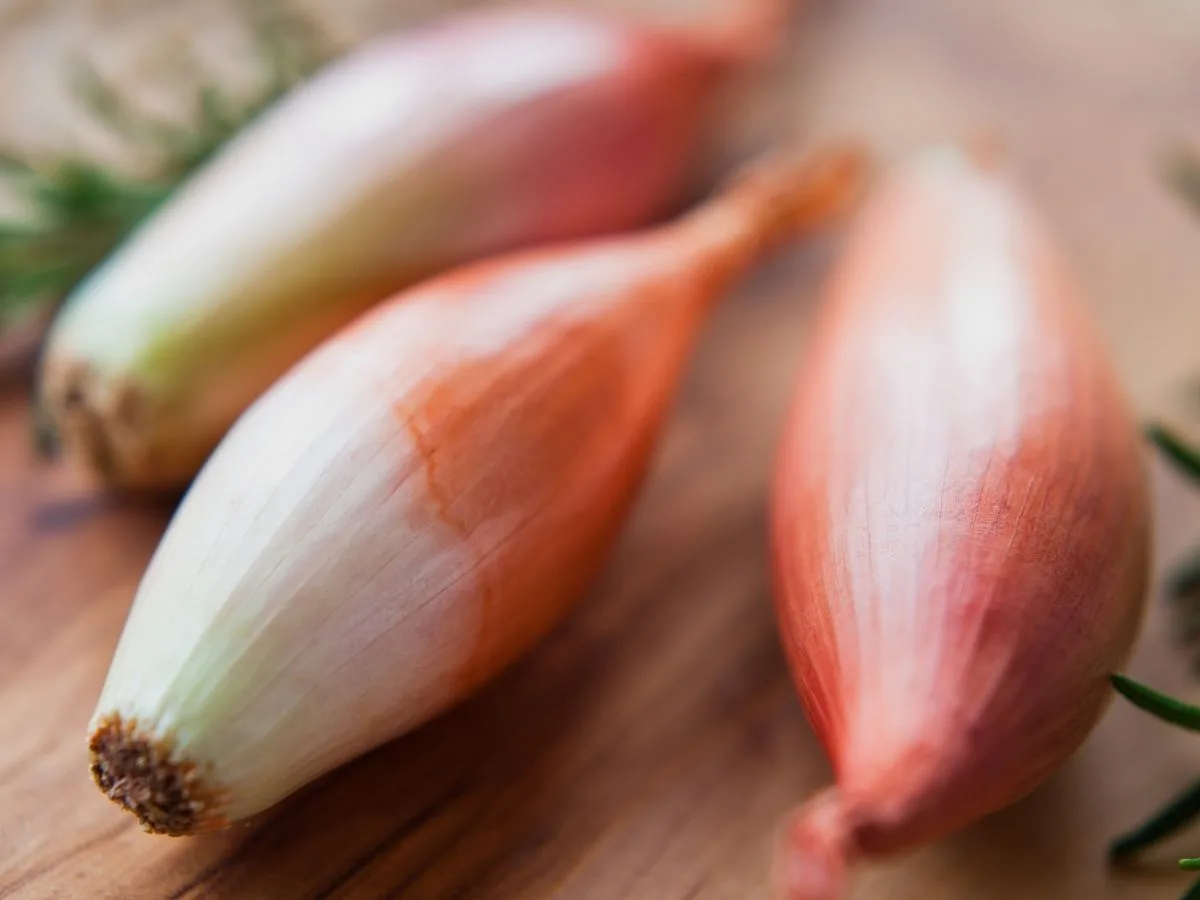 What they are used for: Sauces and dressings
Shallots are very mild in flavor and sort of a bulb-shaped, garlic-onion hybrid. Most frequently used in French Cooking, shallots are great for vinaigrettes and sauces.
If you do not have a shallot, you can likely substitute any other onion you have.
Scallions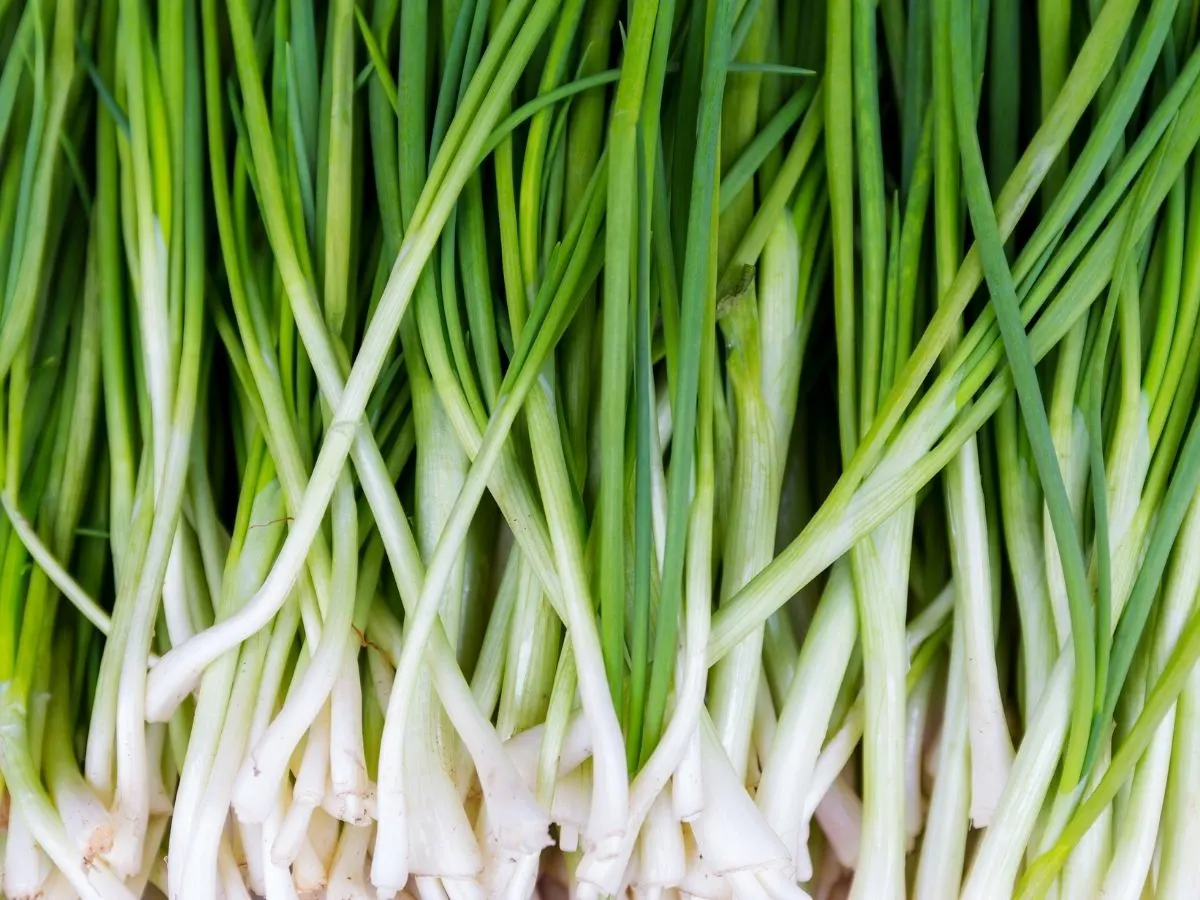 What they are used for: Asian and Mexican cooking and garnishes
Scallions, also known as green onions, are two-toned in flavor. With the exception of the roots, they are edible from bulb to stem. In recipes, scallions are generally the white bulb part of the onion, while the green onion are the stems.
In Chinese cooking, scallions are used in stir-frys, soups, and braised dishes. They have a milder flavor than other onions. The green stems are commonly used as garnishes to tacos and plated dishes.