Leftover mashed potatoes may seem uninspired, but they're actually a great ingredient for a variety of different recipes.
Whether you've got mountains of leftover mashed potatoes from Thanksgiving or a small container from last night's dinner, there are tons of creative ways to revive them to their former glory, or transform them into completely new dishes.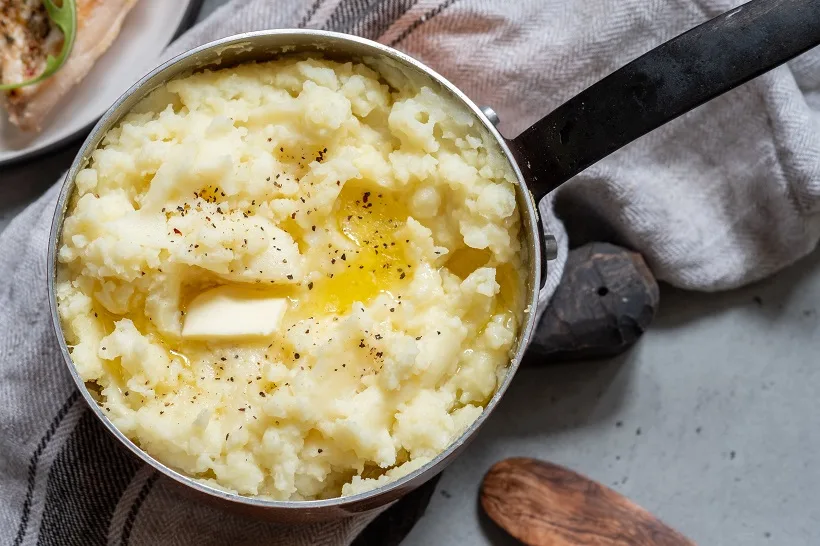 How to reheat leftover mashed potatoes
Microwaving is the easiest way to reheat mashed potatoes, but simply popping them into the microwave for a few minutes can leave you with a grainy, gluey mess.
For better results:
Put your leftover mashed potatoes in a glass dish, cover it with a damp paper towel, and microwave for 1 minute.
Fluff the potatoes, add in a few tablespoons of butter, and continue microwaving in increments of 30 seconds until they are warm all the way through.
If you have a little more time to prepare, consider reheating your potatoes in the oven. Again, the secret is to add a little bit more fat to ensure your potatoes remain creamy and moist rather than dry and gluey.
To reheat them in the oven:
Preheat your oven to 375 degrees and mix a little extra cream, milk, or sour cream into your mashed potatoes.
Spoon the potatoes into a lightly greased glass baking dish, cover with foil, and bake them for 30-40 minutes.
Recipe ideas to transform leftover mashed potatoes
You can always recreate dinners with leftovers, using one side from one meal and another side from another meal. Pair with a fresh protein and you've got a brand new meal that no one would suspect as leftovers!
If you prefer to repurpose leftovers into something more creative, there are tons of ways to incorporate leftover potatoes into dishes that will taste completely new.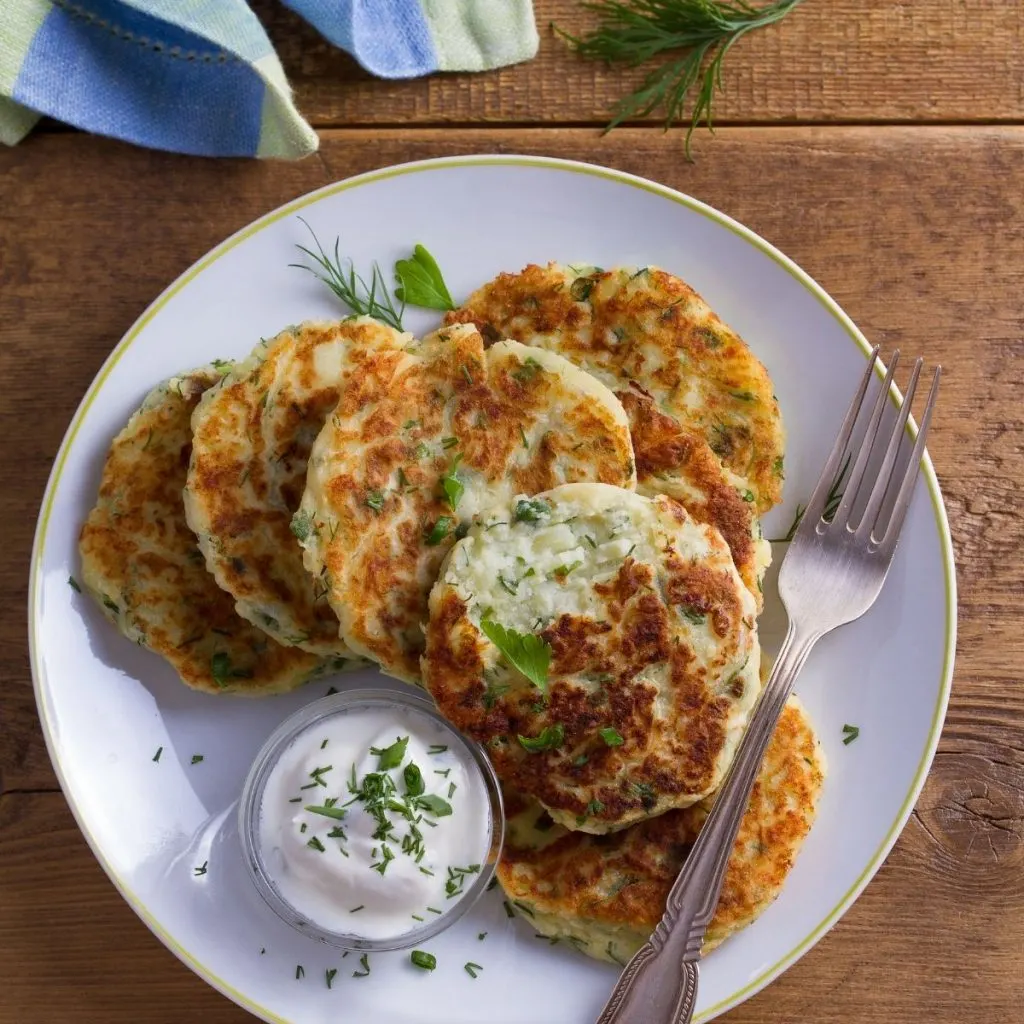 Mashed potato cakes
To make mashed potato cakes, make a patty from leftover potatoes, eggs, shredded cheese, and whatever mix-ins you have on hand: ranch dressing, veggies, ham, etc. Mix all of your ingredients together, and add in a little extra flour if needed until the potatoes firmly hold their shape. Cook your mashed potato cakes in a skillet or air fryer.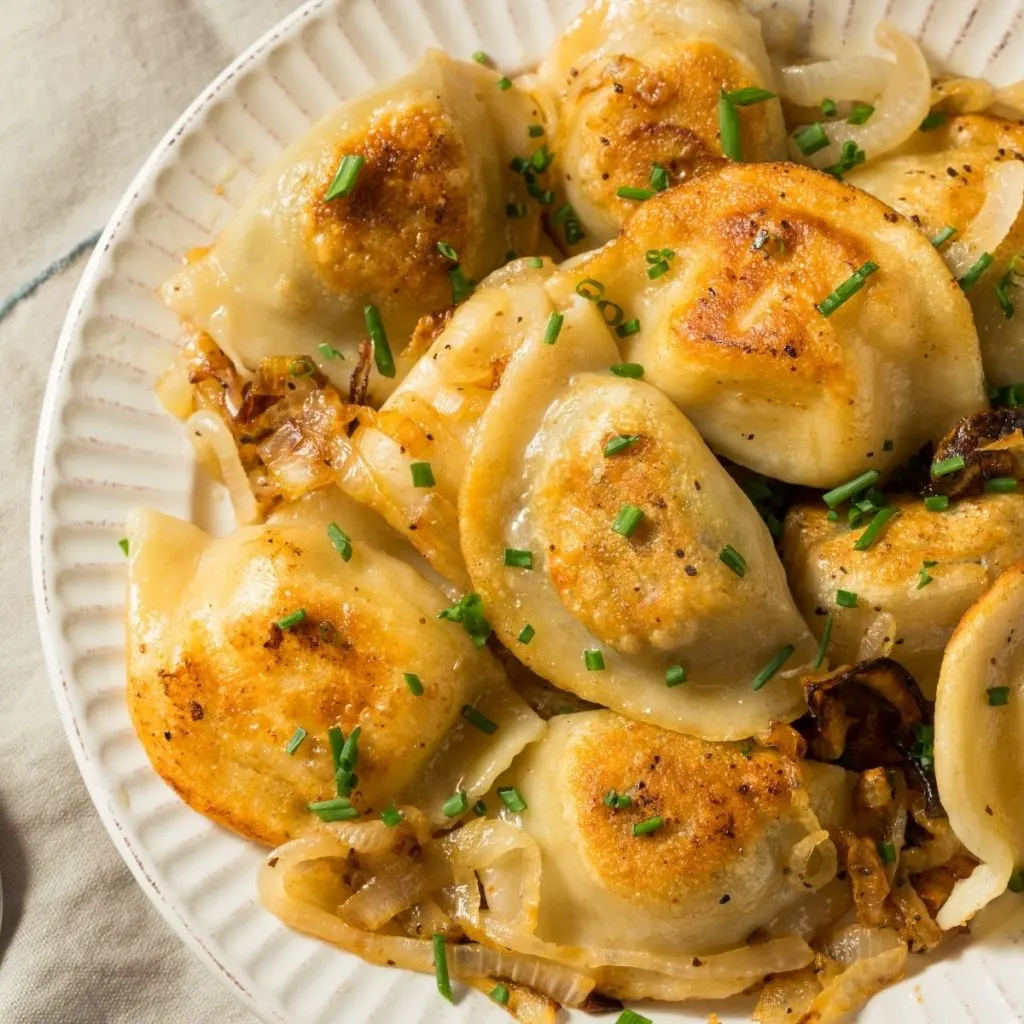 Potato dumplings
It's easy to transform your leftover mashed potatoes into soup dumplings. You will need a ratio of 1 cup of potatoes to one egg and ½ cup of flour, plus seasonings to taste. (We recommend trying any blend of salt, pepper, garlic powder, thyme, rosemary, and/or parsley!) Simply mix all of your ingredients together to form a stiff dough, adding additional flour to get the right consistency. After you've rolled out your dough and cut it with biscuit cutters, you can boil the dumplings in your favorite stock or soup.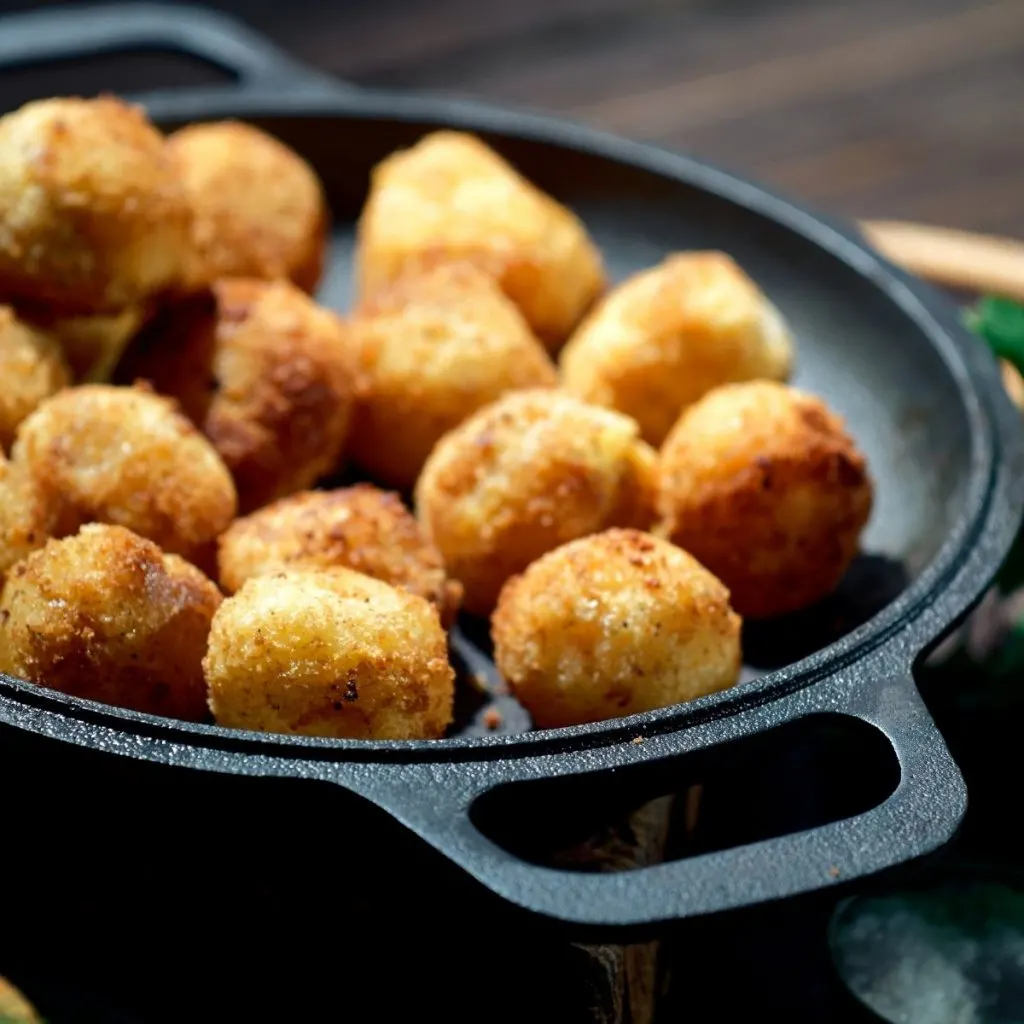 Potato croquettes
Potato croquettes are a satisfying appetizer, and no one will know that they are made from leftovers! To make croquettes, mix your leftover mashed potatoes with parmesan cheese, chopped chives, and a few tablespoons of flour. Roll them into small balls (about the size of a golf ball) and put them in the fridge to cool for at least an hour. Coat the potato balls first in beaten egg yolks and then in breadcrumbs. Shallow-fry or air-fry them until golden brown.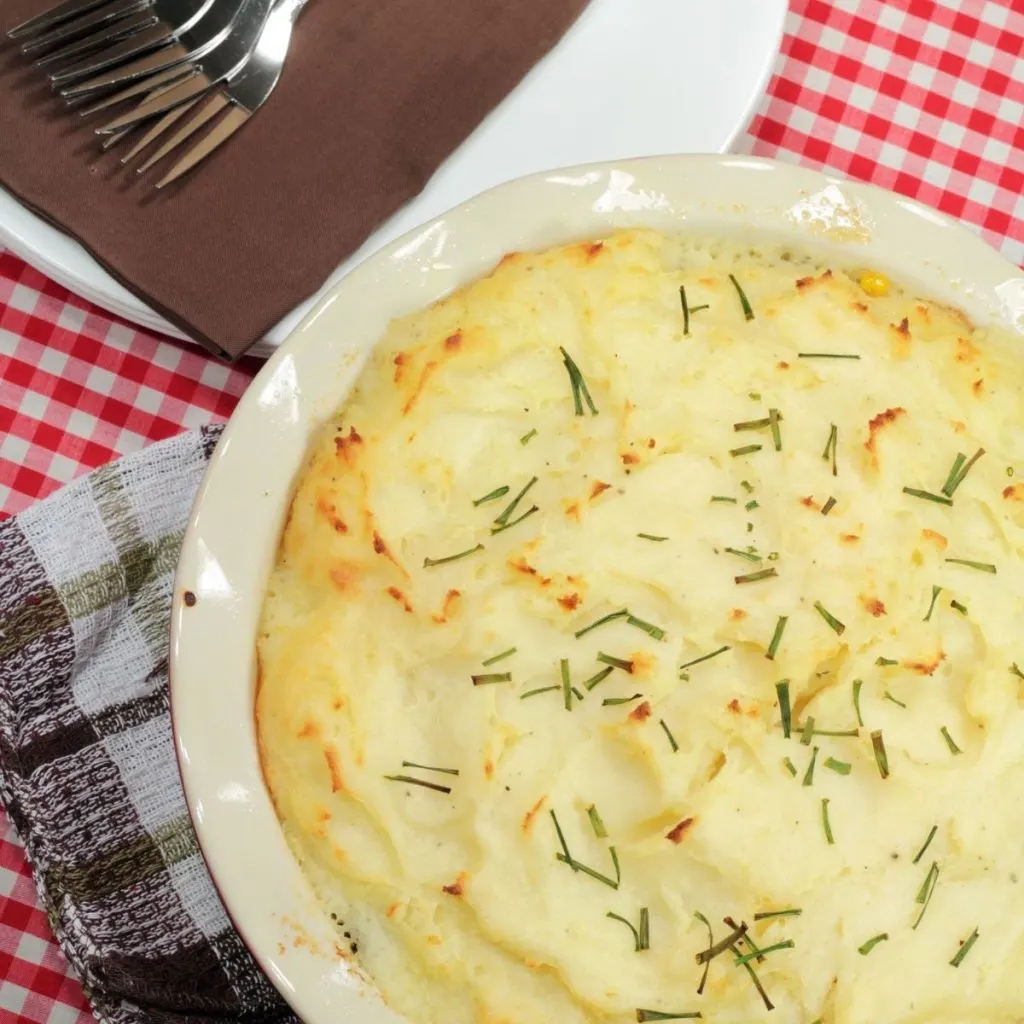 Shepherd's pie
Shepherd's pie is easily one of the most popular ways to repurpose mashed potatoes. Use browned ground beef or lamb and veggies to form the base of your dish and then top with an even layer of mashed potatoes. For best results make sure the mashed potato layer completely covers and seals the meat and veggies! Bake it in the oven until your leftover potatoes start to brown.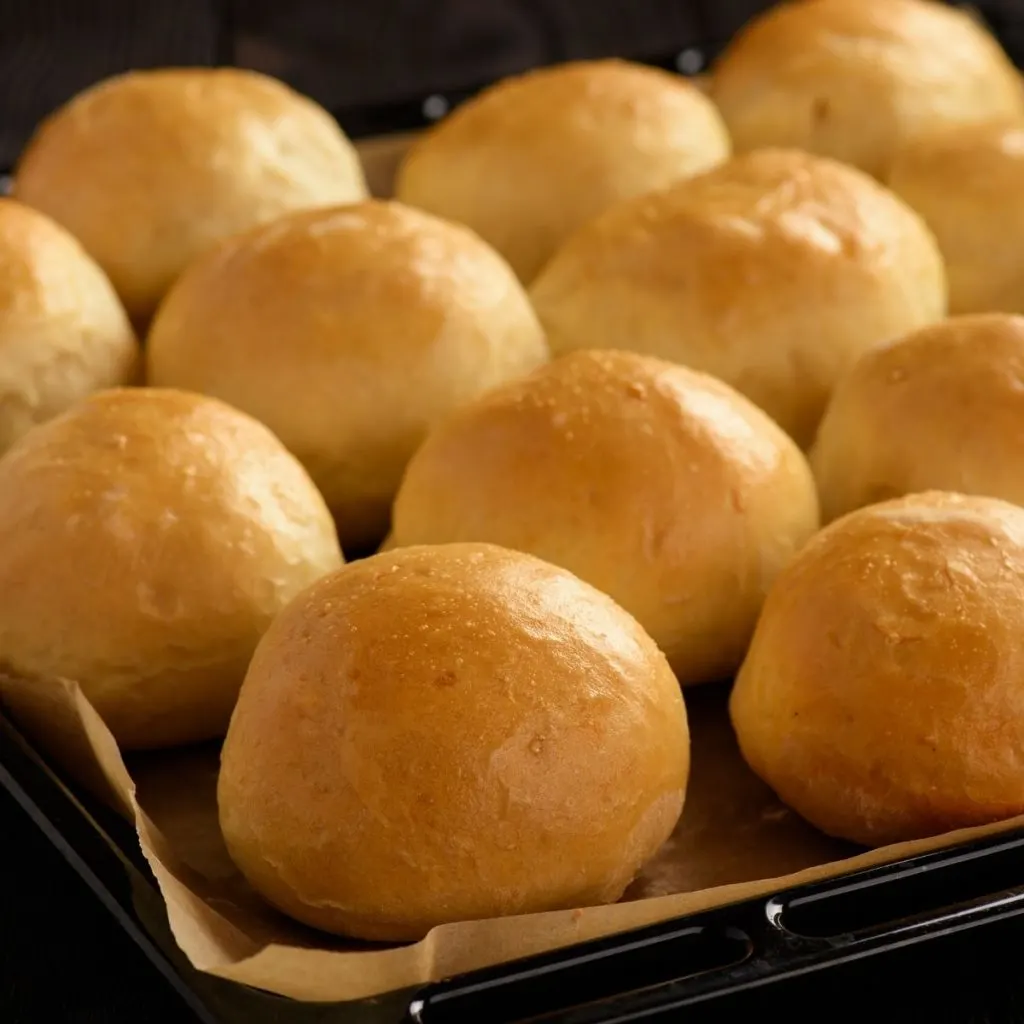 Potato bread or rolls
Potato bread is a wonderful way to make use of your leftover mashed potatoes. Turn uninspired leftovers into light, fluffy potato bread — perfect for your next sandwich, or make dinner rolls to accompany a pasta bar feast. This bread is especially good for peanut butter sandwiches and French toast.
Other potato dishes:
Eating leftovers until they are gone helps you reduce your food waste and grocery bill — but it doesn't have to be boring!
Make a huge batch of mashed potatoes over the weekend and try new and inspired leftover dishes throughout the week, or simply transform last night's extras into something completely different.
FAQ about leftover mashed potatoes
How long are leftover mashed potatoes good for?
Leftover mashed potatoes typically last up to three days when stored in an airtight container in the fridge.
How do you reheat leftover mashed potatoes?
Depending on how much time you have, reheat mashed potatoes in the microwave, oven, or slow cooker.
How do you revive leftover mashed potatoes?
If your mashed potatoes are looking a little sad and stiff, the best way to revive them is by adding in a little bit of milk or cream and butter, and fluffing them with a spoon or fork. Or you can turn them into a completely new dish!
Can I freeze leftover mashed potatoes?
You can freeze mashed potatoes in a freezer-safe zipper bag or container for up to two months. Allow frozen potatoes to thaw in the fridge for at least 24 hours.