A delicious side dish for a juicy steak is the perfect accompaniment to a steak dinner. From healthy side dishes to elevated salads and seafood toppings, you are sure to find the perfect accompaniment to your steak dinner. Almost 100 side dishes included below!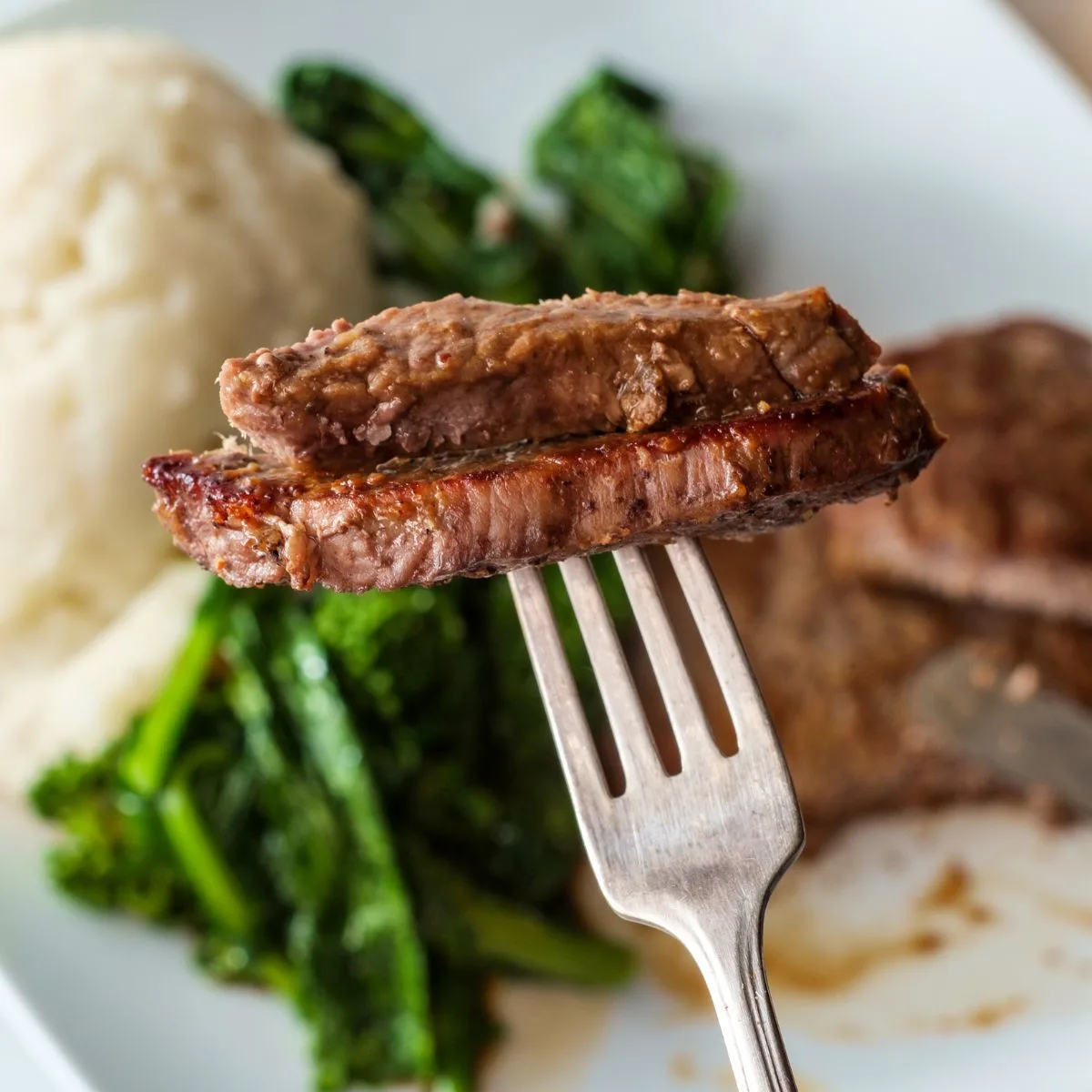 Of course, finding a delicious cut of steak is the primary way to ensure a showstopping, steakhouse-worthy main dish, but what side dishes should you pair with the meat to enhance the flavor and 'wow' your guests?
When you are preparing a steak dinner, you want the sides to shine alongside the meat. Here are the best choices for a great side dish for steak!
Whether you are celebrating a special occasion or enjoying the evening grilling, here are some of the best side dishes to go with steak.
What to Serve with Steak
Potato Dishes for Steak
There's nothing wrong with sticking to classic side dishes and giving them a facelift. So let's start this list with some of my favorite steak sides. Potatoes are some of the most traditional side dishes when it comes to steaks and it's one of the first ingredients many people think of when they imagine a steak dinner.
Here are my favorite potato side dishes for steak, including the crispiest baked potatoes and the ultimate mashed potatoes in the pressure cooker that is sure to have everyone asking for seconds. Plus, don't forget about crispy French fries, too!
Got leftover mashed potatoes? Here are plenty of ways to use leftovers in brand new ways.
If white potatoes aren't your thing, I've got a few spins on the traditional sweet potato. Try these oven-baked sweet potatoes, savory mashed sweet potatoes, and savory twice-baked sweet potatoes.
Other great potato recipes include classic creamy mashed potatoes, herby smashed potatoes, cheesy hashbrown casserole, and classic twice-baked potatoes loaded with toppings!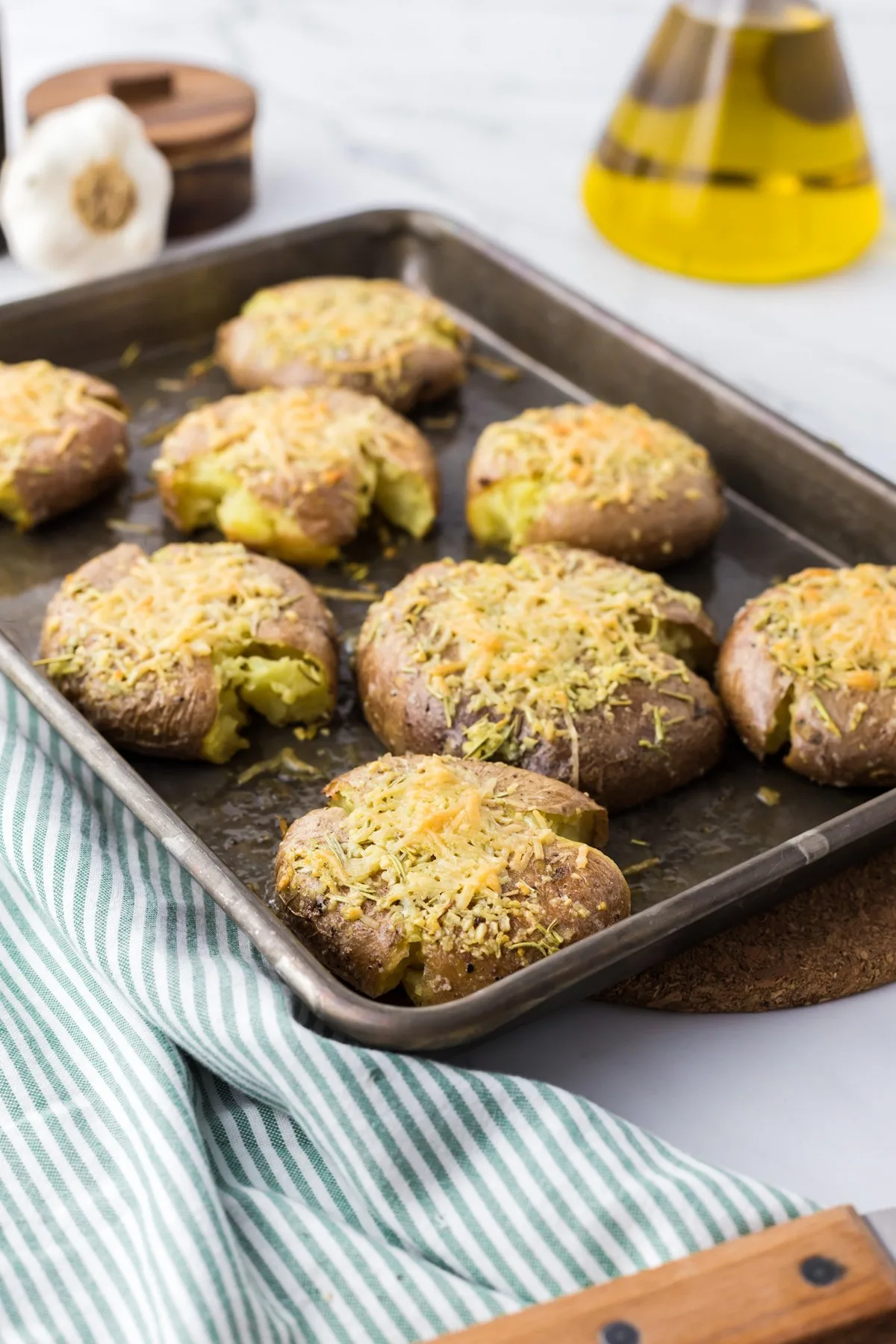 What veggies go with steak?
Veggies don't have to be bland or soggy, and with these easy recipes, you can elevate your steak and bump up the nutrition in one.
Rather than boring steamed vegetables or soggy brussels sprouts, think roasted carrots, crispy broccoli, cauliflower cheese, and caramelized onions!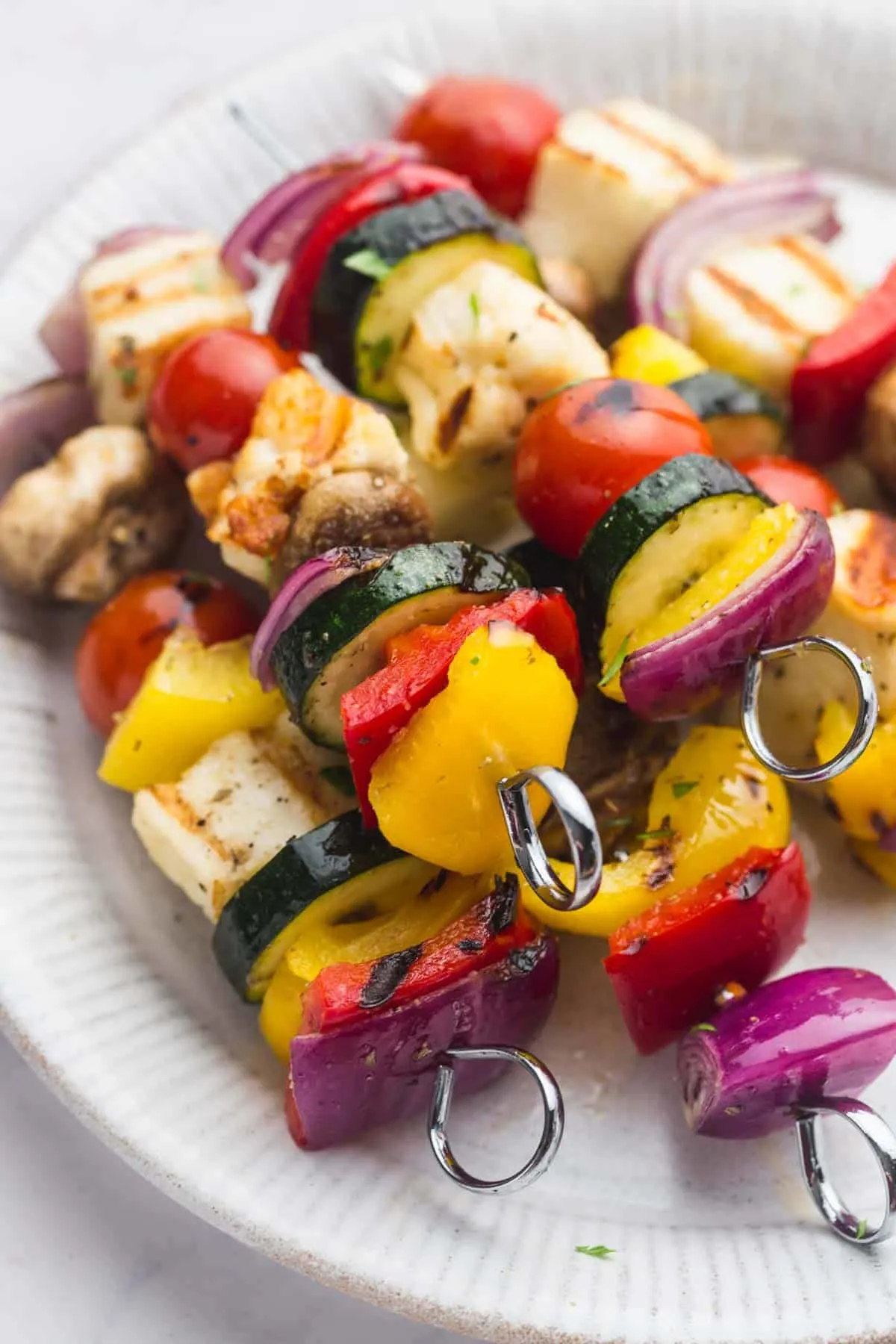 Pasta Side Dishes for Steak
Another carb that is an unsung hero as the perfect side dish for steak is pasta. Any type of pasta is an excellent dish for a steak side. You can serve it hot, with homemade alfredo sauce, or cold, like a pasta salad. Most of these recipes can easily be made gluten-free with a gluten-free pasta alternative.
Baked mac and cheese is always a great choice when you're looking for something more indulgent! I love a good homemade cheese sauce and a baked crispy cheese topping!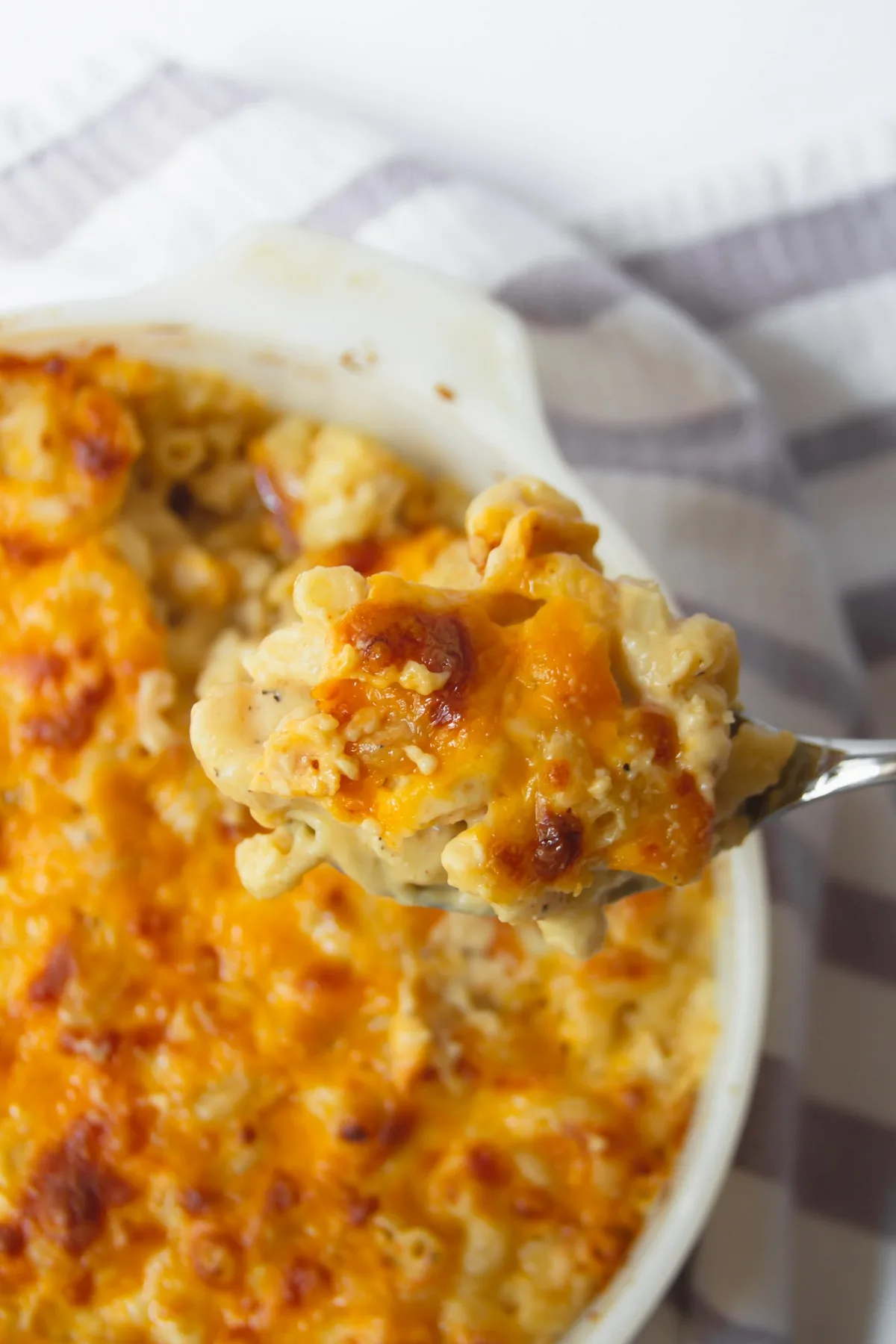 Healthy Sides for Steak
If you're in the mood to enjoy a steak at home but want to keep the sides on the healthier side, these are our top picks for lighter, better-for-you side dishes.
Something cool and fresh always complements a grilled steak during the summer. Try this Caprese salad that can be made in under 5 minutes. No chopping or prep required! You can even slide the mozzarella and tomatoes onto toothpicks for a quick Caprese skewer appetizer.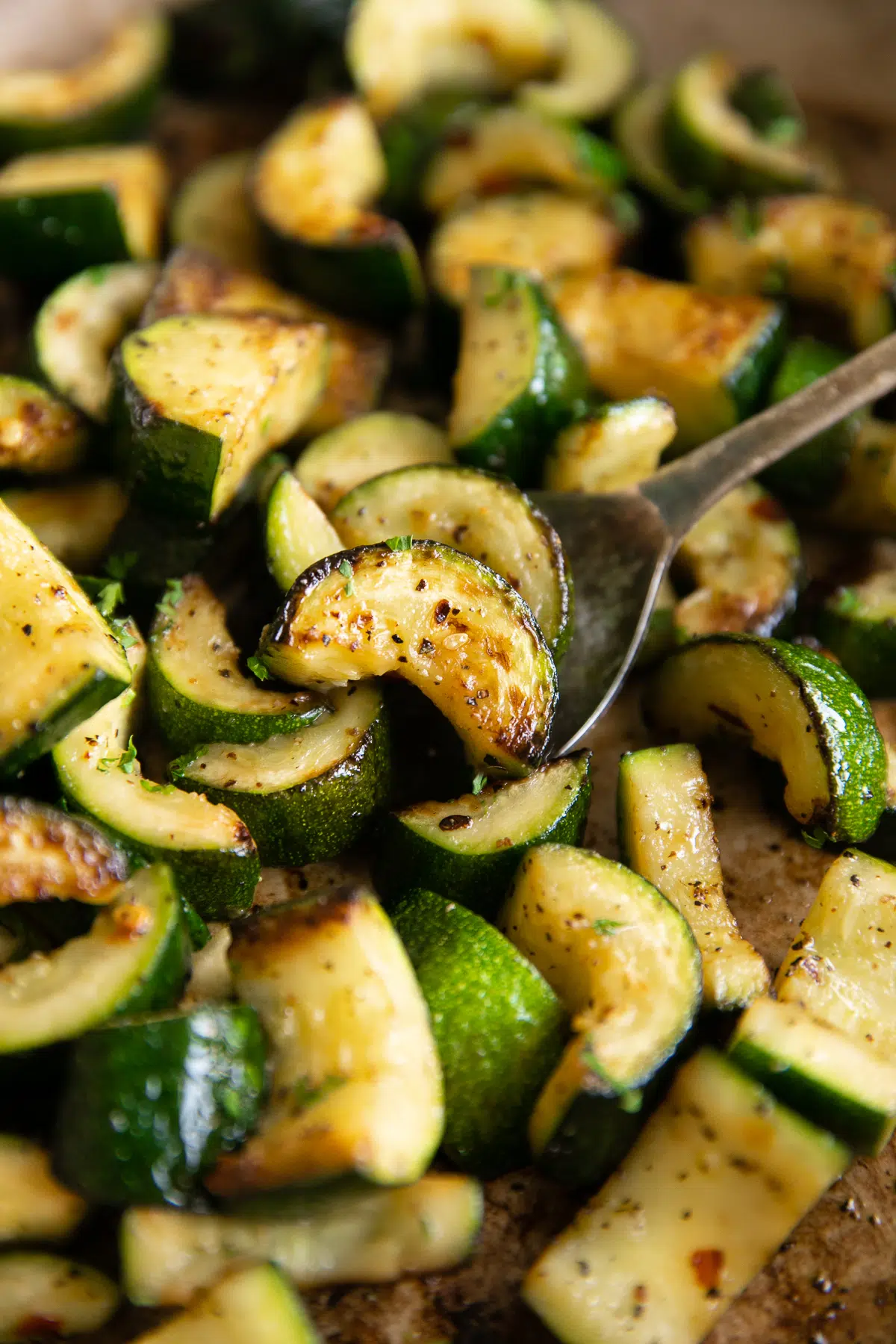 Easy Side Dishes for Steak
Easy and simple sides don't have to mean boring! In fact, some of our favorites for steaks are some of the most straightforward recipes with just a handful of ingredients.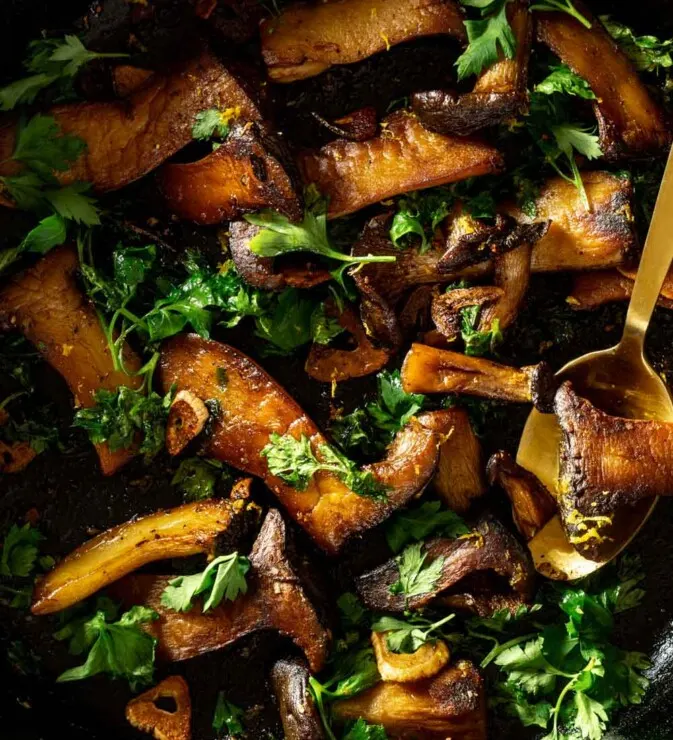 If you are looking for an easy side dish that you can prepare in advance or whip up in minutes, here are our top choices.
Side Salads for Steak
A light, crisp green salad drizzled with a little olive oil, sea salt, and balsamic vinegar is the ticket to perfect simplicity. Salads get a bad wrap for being bowls of lifeless greens with little personality, but that's all about to change with these elegant, rich, and fresh salad recipes.
Better yet, these simple salads can be thrown together in just a few minutes and prepared in advance to give you more time to focus on the main meal.
Plus, you can even elevate a simple salad with a fancy dressing like this warm bacon vinaigrette.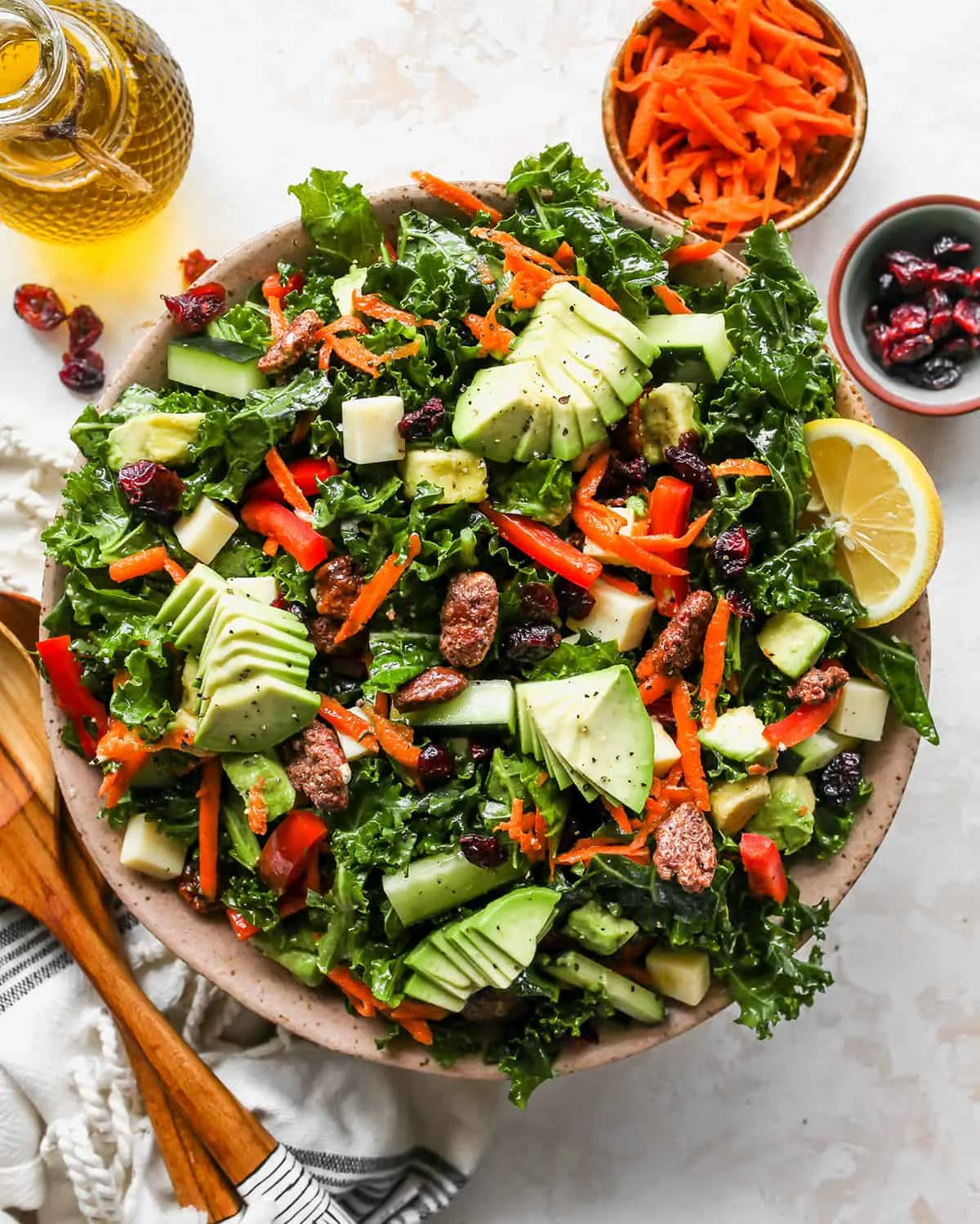 Special Occasion Sides for Steak
If you're looking for side dishes for a special occasion, you want to level up your cooking skills with some beautifully plated, tasty sides.
Of course, anything with red wine is the perfect pairing for steak but other elegant sides such as grilled asparagus or a wedge salad are definitely a good option when cooking steak for a special evening or a date night at home.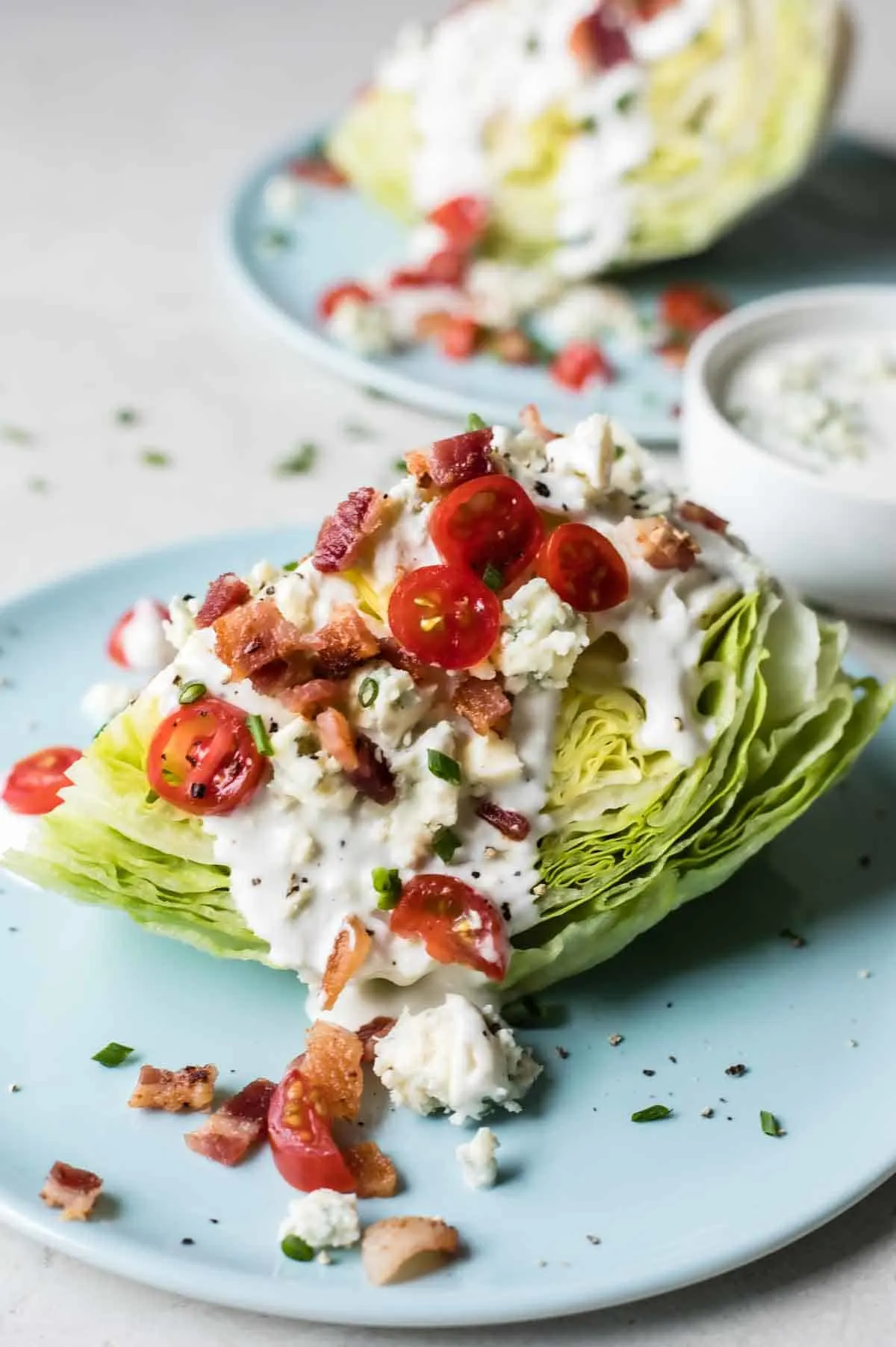 Surf and Turf Dishes
Going all out with a surf and turf is a surefire way to grab your guests' attention and appease everyone's pallets.
Fan favorites include crab cakes, baked crab legs, roasted shrimp, scallops, and seared ahi tuna.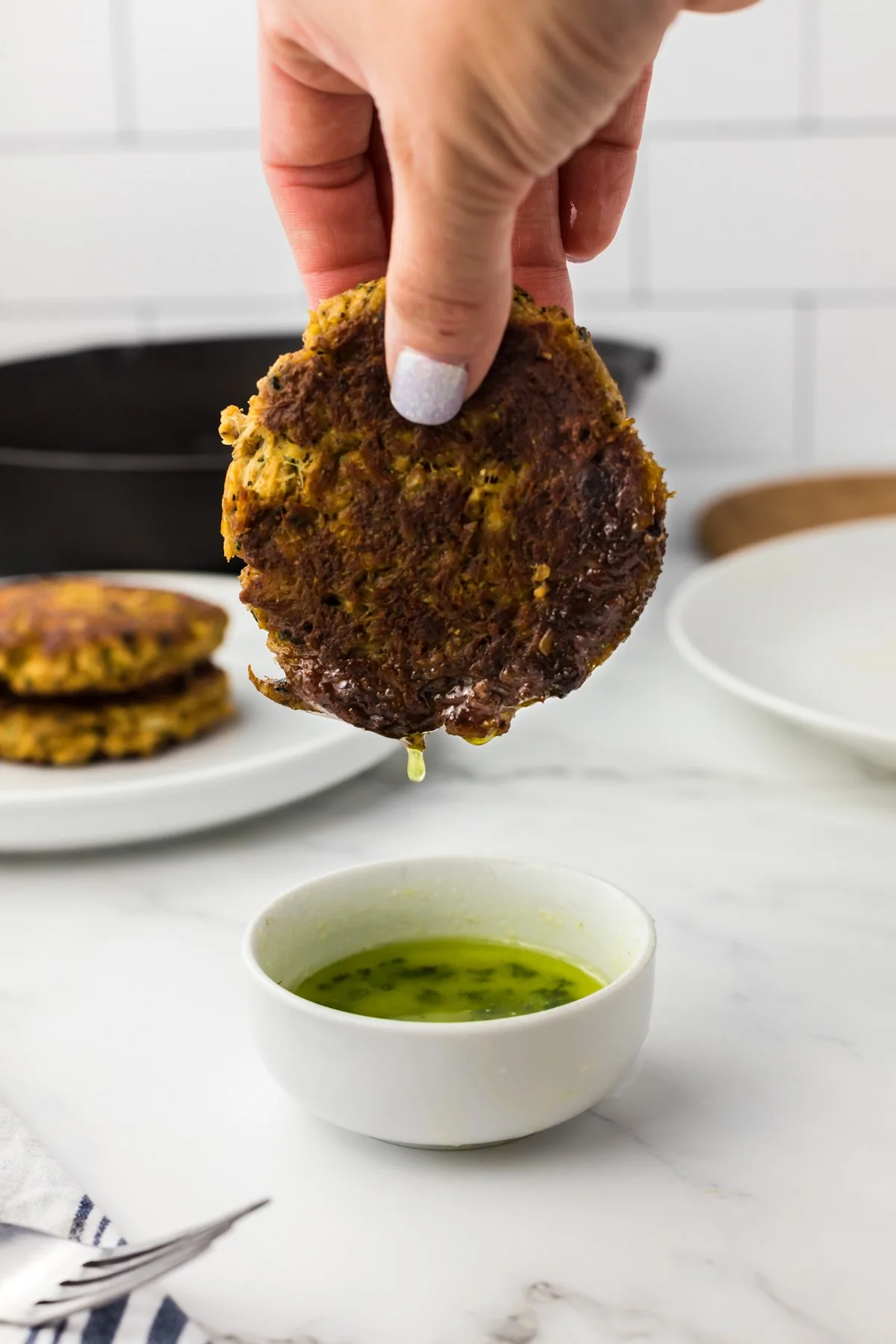 Of course, a buttery lobster is a famous pairing with the steak of your choice, but you don't have to stop there! Several seafood dishes work alongside a rich glass of red wine to create an unforgettable dinner party.
Steak Sauces and Condiments
Restaurants knock it out of the park when it comes to steak sauces. From creamy peppercorn sauce to simple garlic butter for dipping, there are so many sauces and condiments to enhance a steak.
Although traditional sauces are popular, experiment with other flavors, including garlic, thyme, tomato, red wine, mushroom, shallot, and even sweet flavors.
Here are my top steak sauces and condiments if you want a traditional option, something simple, or something a little more striking.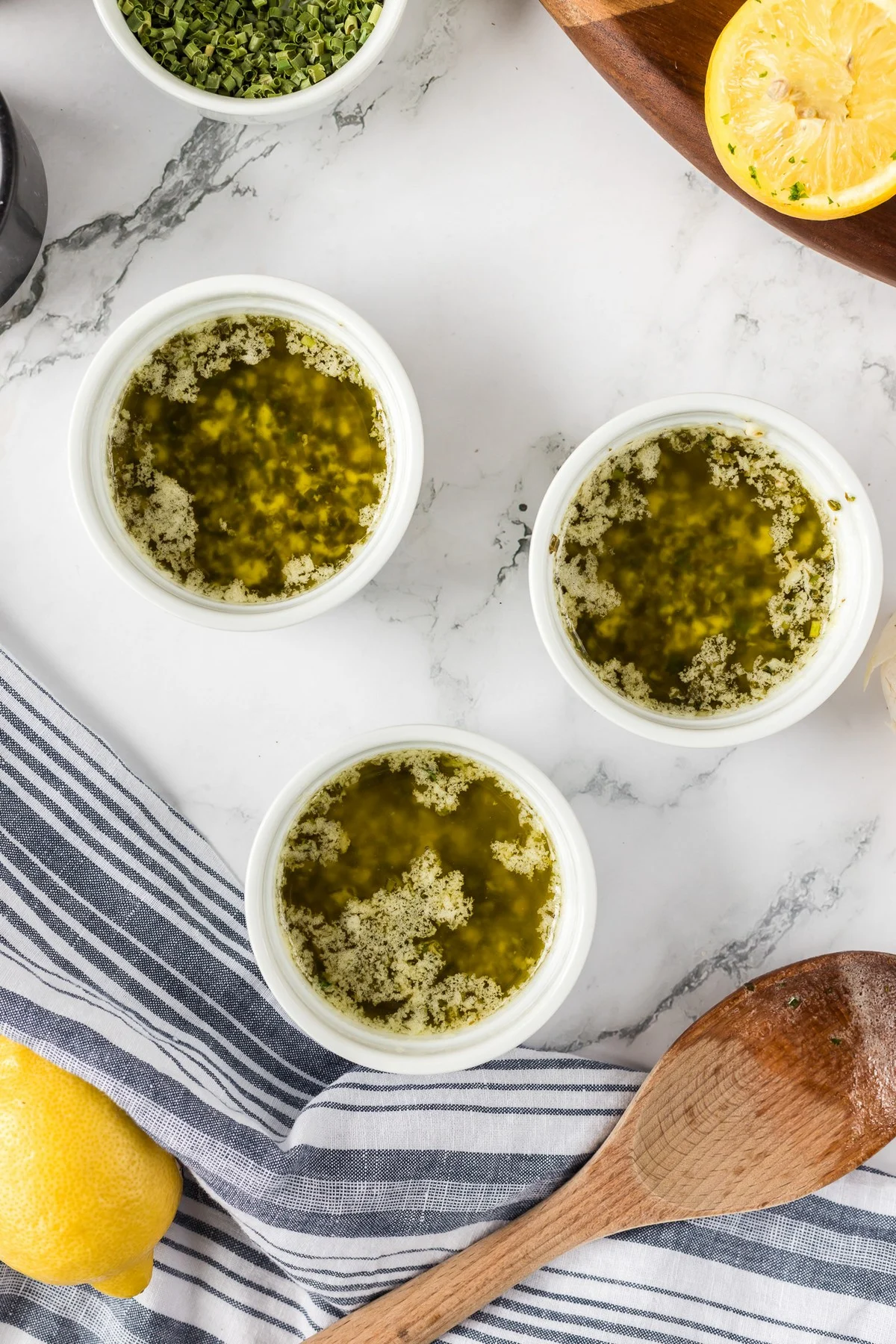 Toppings for Steak
Adding a topping to your steak can take it to a whole new level! There's no harm in adding butter to steak to enhance the richness with the extra flavors and soften the tougher exterior for that melt-in-the-mouth experience.
If you really want to have your guests talk about your cooking for days to come, here are some tasty steak toppings to try, from tangy pickled red onion to seafood, fresh herbs, mushrooms and more.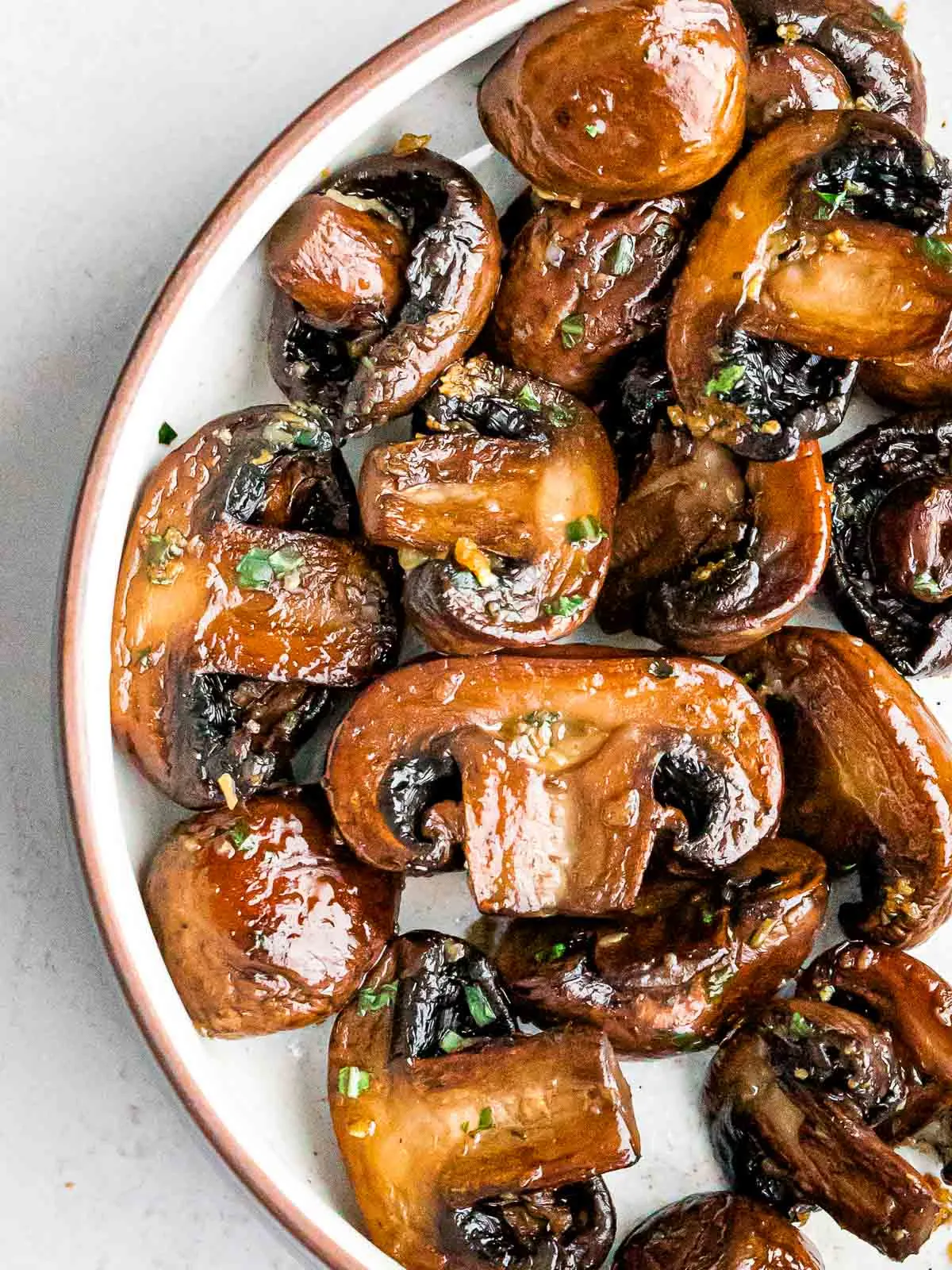 Other ideas include a sprinkling of parmesan cheese, a dollop of sour cream with horseradish, and more.
Desserts for After a Steak
Don't forget to plan for a showstopping dessert after your steak dinner! There is a dessert on this list for everyone, whether you are a self-confessed chocoholic or an 'anything goes as long as it satisfies my sweet tooth' kind of person.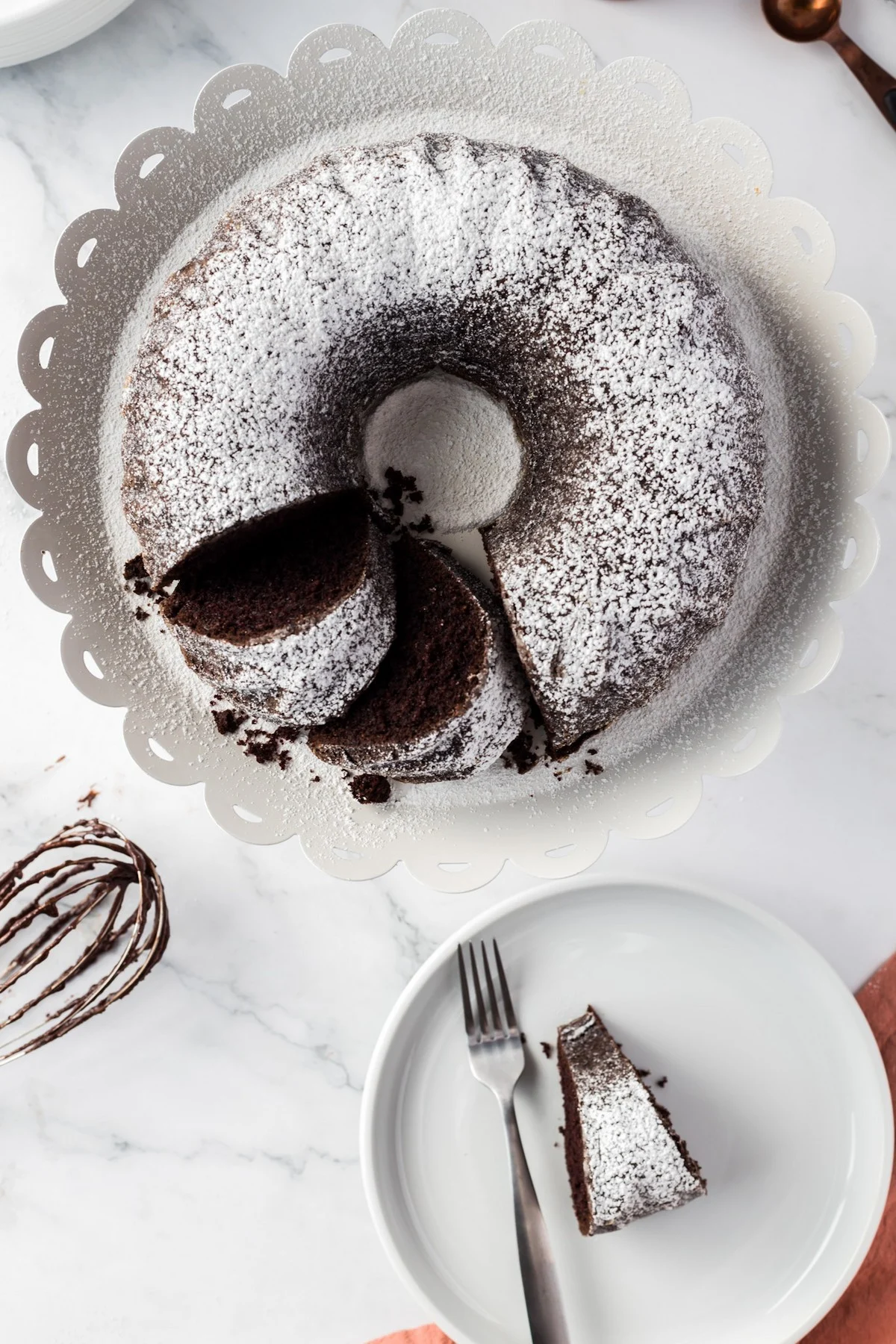 What wine is good with steak?
When choosing a bottle of wine to serve with your steak dinner, red wine has always been a popular choice to serve with red meat.
Cabernet Sauvignon, Merlot, or Malbec are the best wine to serve with steak. Typically, the more flavorful the steak, the better a match it is with a Cabernet.
Whether you are serving a ribeye, flank steak, filet mignon, prime rib, beef tenderloin, or another cut of beef, red wine always goes well with red meat.
Of course, you can always choose a buttery Chardonnay if you prefer white wine.
What is Traditionally Served With Steak?
If you find it hard to choose the best side dishes for your steak night, why not opt for the most traditional pairings?
A great option is a steak with a side of crispy fries, peppercorn sauce, and a simple salad. Or add in some onion rings, crusty bread, and buttery chargrilled corn on the cob to complete the dinner.
What Goes Well With a Steak Dinner?
Now it's time to go to the grocery store, grab your ingredients, and cook up a delicious steak dinner at home using your favorite choice of these recipes.